Lisa LoCicero from 'General Hospital' Takes on Role as Nick Torres' New Love Interest on NCIS
NCIS fans can get ready for a new love triangle as Special Agent Nick Torres gets a new girlfriend fresh off the heels of his potential love interest with Bishop. 
Lisa LoCicero, best known from "General Hospital," has made her way onto the hit crime drama and her new role might come as a surprise. Cue Nick Torres, played by Wilmer Valderrama. 
In Tuesday's episode of the show, LoCicero debuted as the character Elena Devol, Torres' brand new girlfriend who surprises him with her older son. LoCicero's photos on the set are found below.
Cameras. Lots of them. #NCIS pic.twitter.com/aFHN2TqNcn

— NCIS (@NCIS_CBS) November 12, 2019
The NCIS episode took off with a storyline about a dead marine that somehow links to a huge network of hidden cameras for spying on guests in a Virginia motel. 
First, though, Torres walks in late for work and explains that he was held back due to shopping for new girlfriend Devol. Little does he know, the toys he bought won't cut it for her son. 
Torres finds out about it when Bishop, played by Emily Wickersham, introduces the team to Richard  — Devol's son — later on at headquarters. Torres is pretty taken aback by Richard's age. 
Exclusive #NCIS Sneak Peek: Nick Discovers His Girlfriend's Son 'Ricky' Ain't So Little! https://t.co/ghhF1lJZlO pic.twitter.com/IkIlEX3IUL

— TVLine.com (@TVLine) November 11, 2019
Devol later apologizes at dinner for hiding her son's adulthood. The next day, Torres and Bishop meet and agree that they're fine with each other seeing whoever they want. 
Torres then confides in Jimmy (Brian Dietzen) about the two women. He is advised to remain professional. With that, he breaks up with Devol, but at the same time tells Bishop she's like "a sister" to him.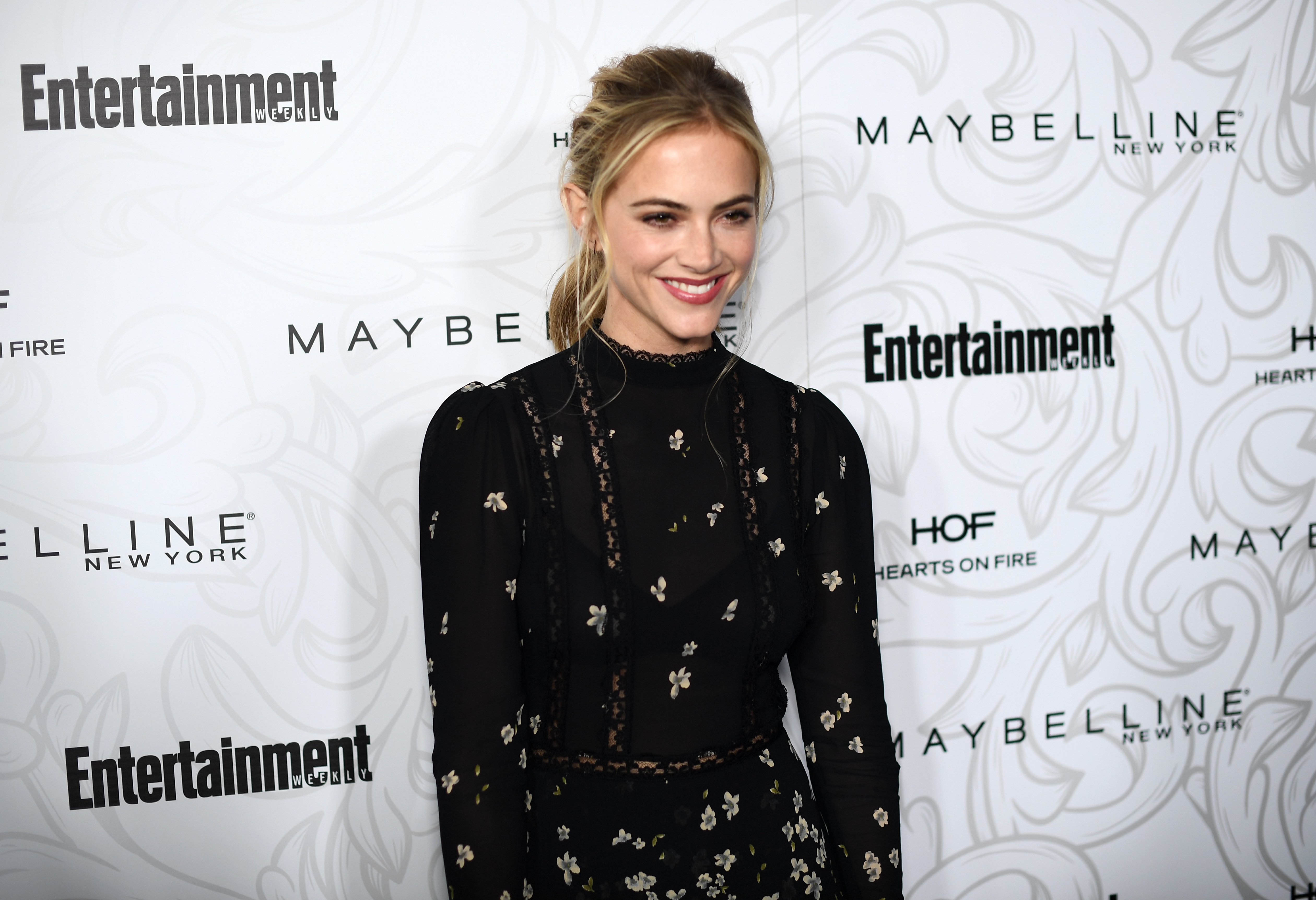 Looks like fans can still hold out hope between those two. Meanwhile, LoCicero, who plays Olivia Falconeri on "General Hospital," appeared to have a blast on the set of the popular crime series.
In September, she teased fans on Twitter when she announced she'd be making her appearance. "It's an @NCIS_CBS mystery! Am I @WValderrama's mom? Date? Co-worker? Nemesis? Does @RockyCOfficial save my life? Throw me in jail?"
It's an @NCIS_CBS mystery! Am I @WValderrama s mom? Date? Co-worker? Nemesis? Does @RockyCOfficial save my life? Throw me in jail? Tune in on November 12! #NCIS pic.twitter.com/uH8b5BFFV5

— lisa locicero (@lisalocicerogh) September 27, 2019
She encouraged fans to tune in and many did. The same may not be said for the show's counterpart, "NCIS: New Orleans" in light of the big twist from last week's episode. 
Several fans were outraged when Christopher LaSalle, played by Lucas Black, was killed off unexpectedly from a gunshot. Black's departure was announced by the network.
Regardless, fans didn't take well to the death of one of their favorite characters. "I'm done with the show now," one viewer said. Others reflected similar sentiments. 
I'm done with the show now

— darlenesullivan (@Darlene19785) November 6, 2019
The show returns on February 16, 2020, so we'll see if views drop. In the meantime, fans can catch another episode of NCIS on Tuesday at 8 pm on CBS.