Gisele Bündchen Is a Doting Wife and Mother - Meet the Supermodel's Family
Giselle Bundchen might have made a name for herself as a model but she is also a loving wife to England Patriots quarterback and a mother.
Gisele Caroline Bündchen is a world-renown supermodel. She is also known for being an environmental activist, actress, and businesswoman.
She held the title as one of the highest-paid models from 2004 to 2011 and in 2007 she was the 16th richest woman in the entertainment industry. However, her career is not the most important part of her life.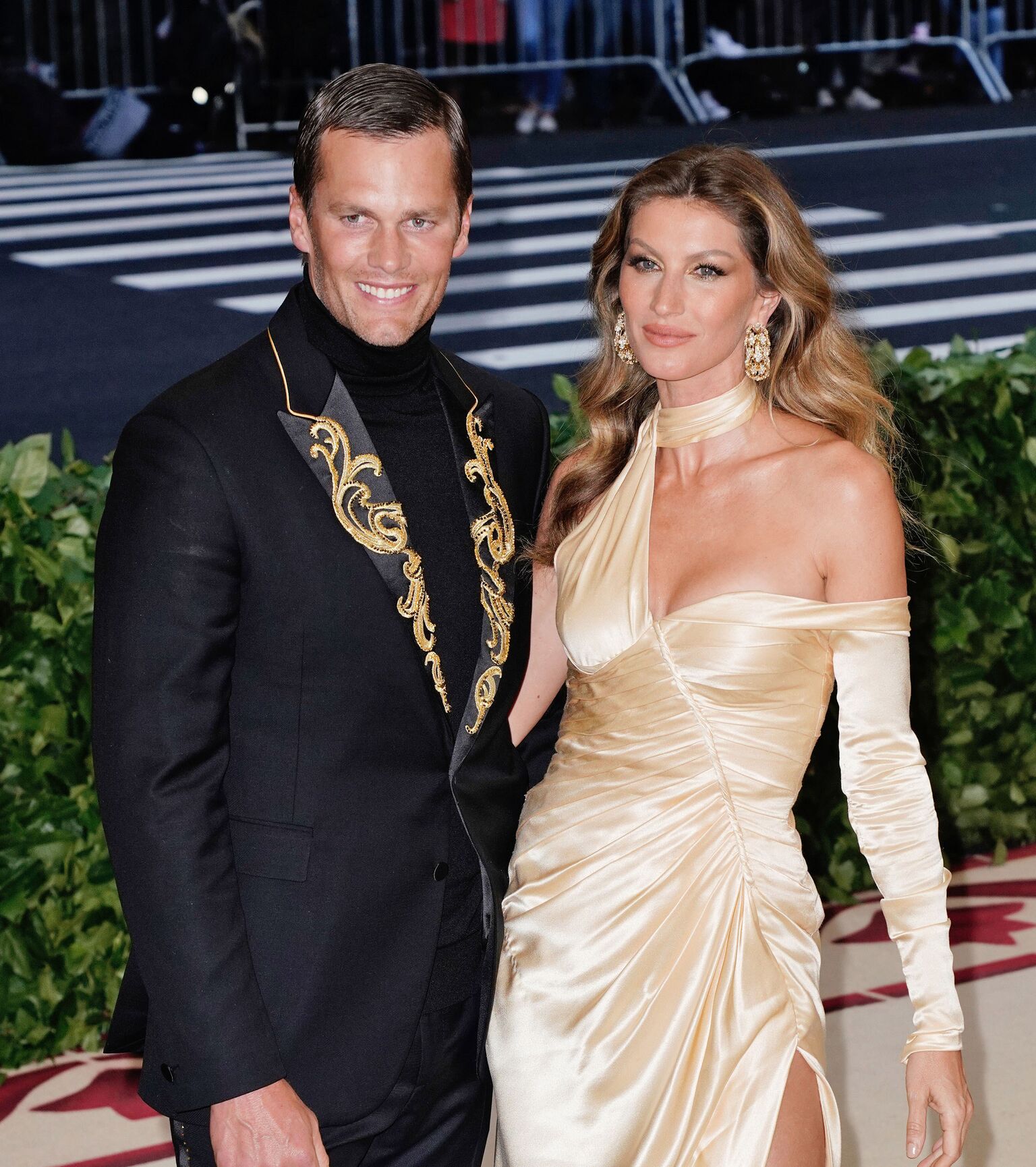 Her family comes first. She is both a wife and a mother-of-two and takes goes out of her way to remain supportive of her husband.
Similarly, her husband, Tom is equally supportive. He often attends red carpet events with her as well as other fashion-related events. Here is a look at their relationship and children.
Marriage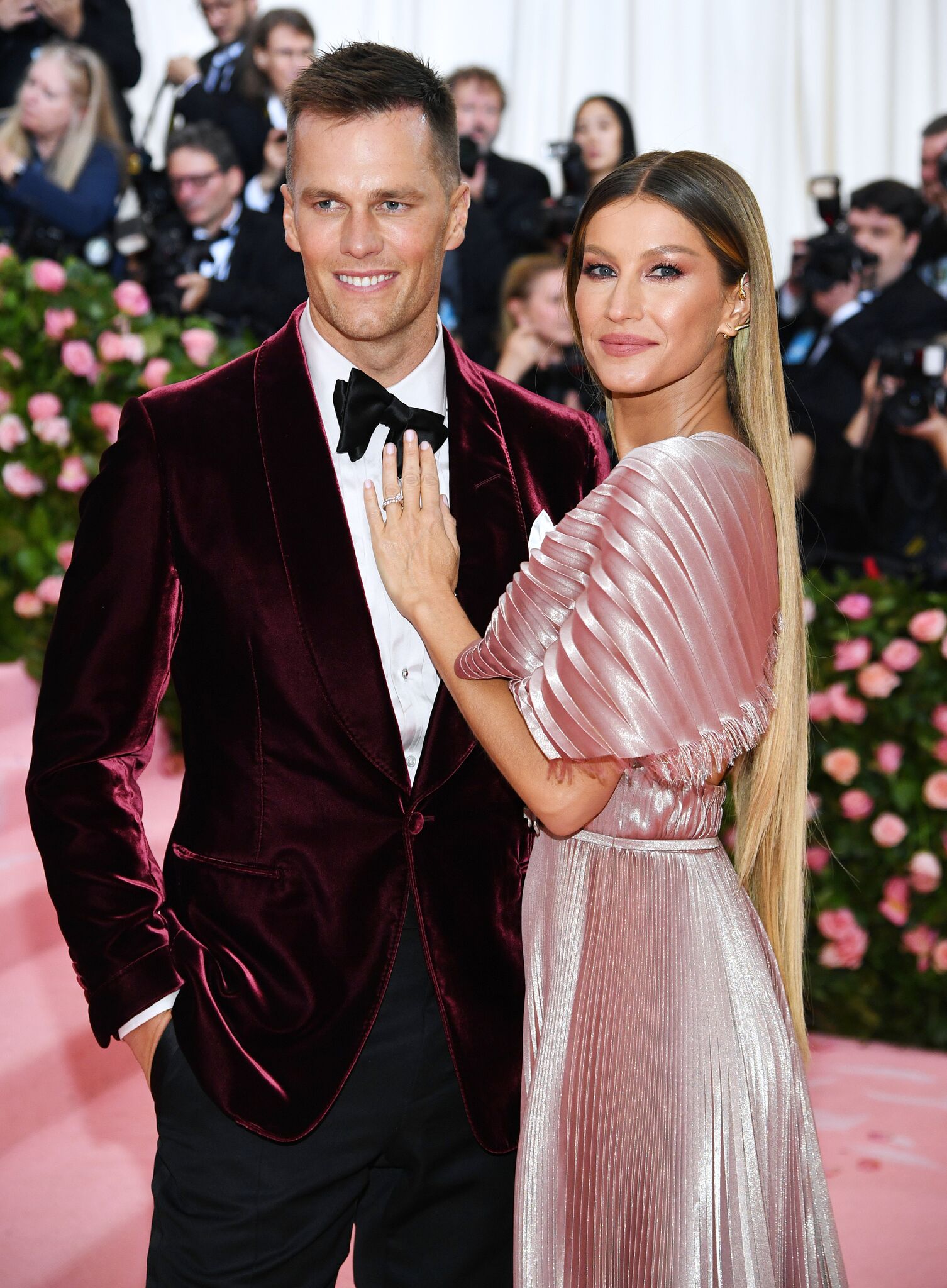 Giselle and Tom met in December 2006 after a mutual friend set them up on a blind date. Talking about their first meeting Giselle
said:
"I knew right way — the first time I saw him. The moment I saw him, he smiled and I was like, 'That is the most beautiful, charismatic smile I've ever seen!'"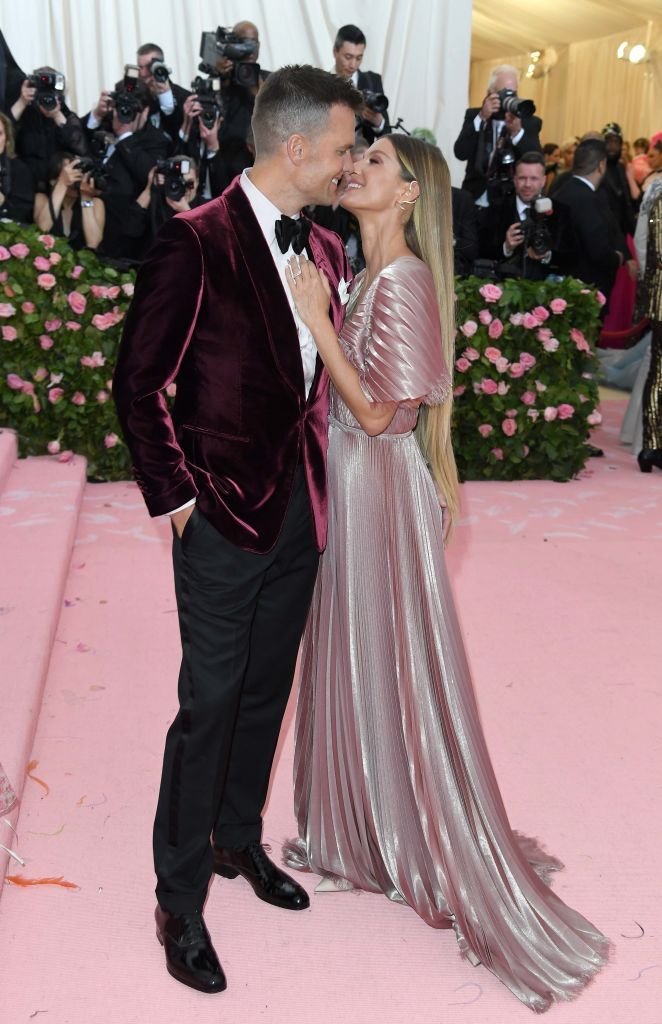 Tom Brady had been dating actress Bridget Moynahan before he met Bundchen and Moynahan discovered she was pregnant after they broke up. Bündchen revealed the issues they faced in her memoir, Lessons: My Path to a Meaningful Life, writing: 
"Two months into our relationship, Tom told me that his ex-girlfriend was pregnant. The very next day the news was everywhere, and I felt my world had been turned upside down. Needless to say, that wasn't an easy time but it was a time that brought about so much growth. Jack, my bonus child (born in 2007), has been a huge gift and blessing in my life."
Despite the shocking revelation, the pair stayed together. In 2009,  TMZ revealed that Brady proposed to Bundchen on a private plane from New Jersey to Boston.
Less than two weeks after the news of their engagement broke, the couple tied the knot. They held a small Catholic ceremony at St. Monica Catholic Church in California.
Children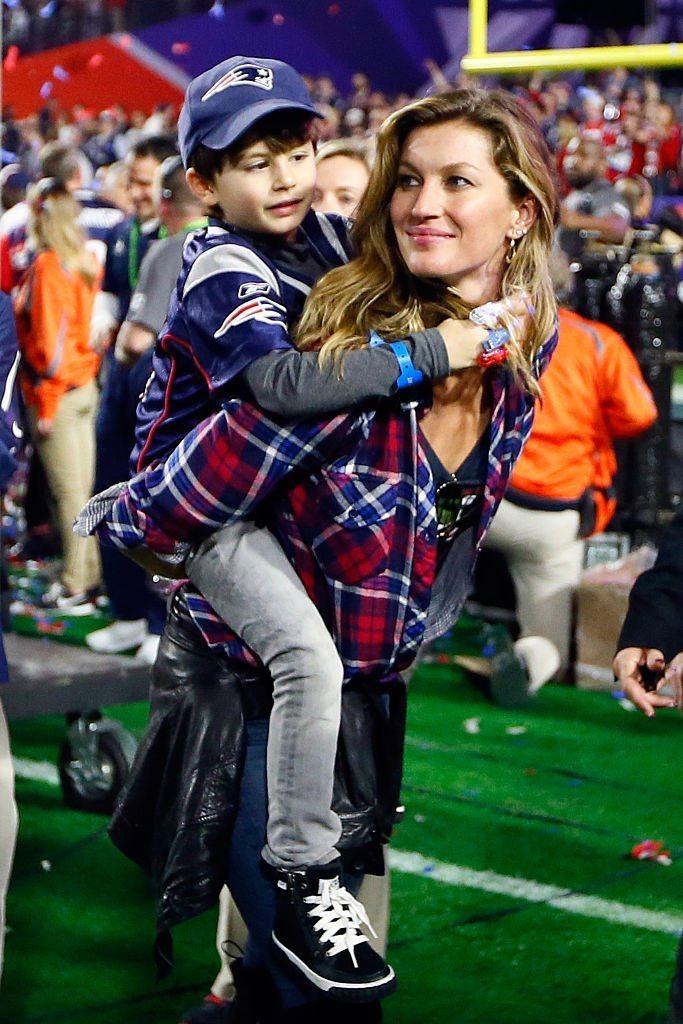 In December the same year, Bundchen gave birth to the couple's first child, Benjamin Rein Brady.  She delivered her son at her Boston penthouse in the bathtub. According to Bundchen: 
"The doctor told me that it was too dangerous for me to have a home birth. He said that Benny was in an unusual position, my hips were too small, and the odds just weren't in my favor. My attitude was, 'I don't think you get to decide this!' No one was going to talk me out of it."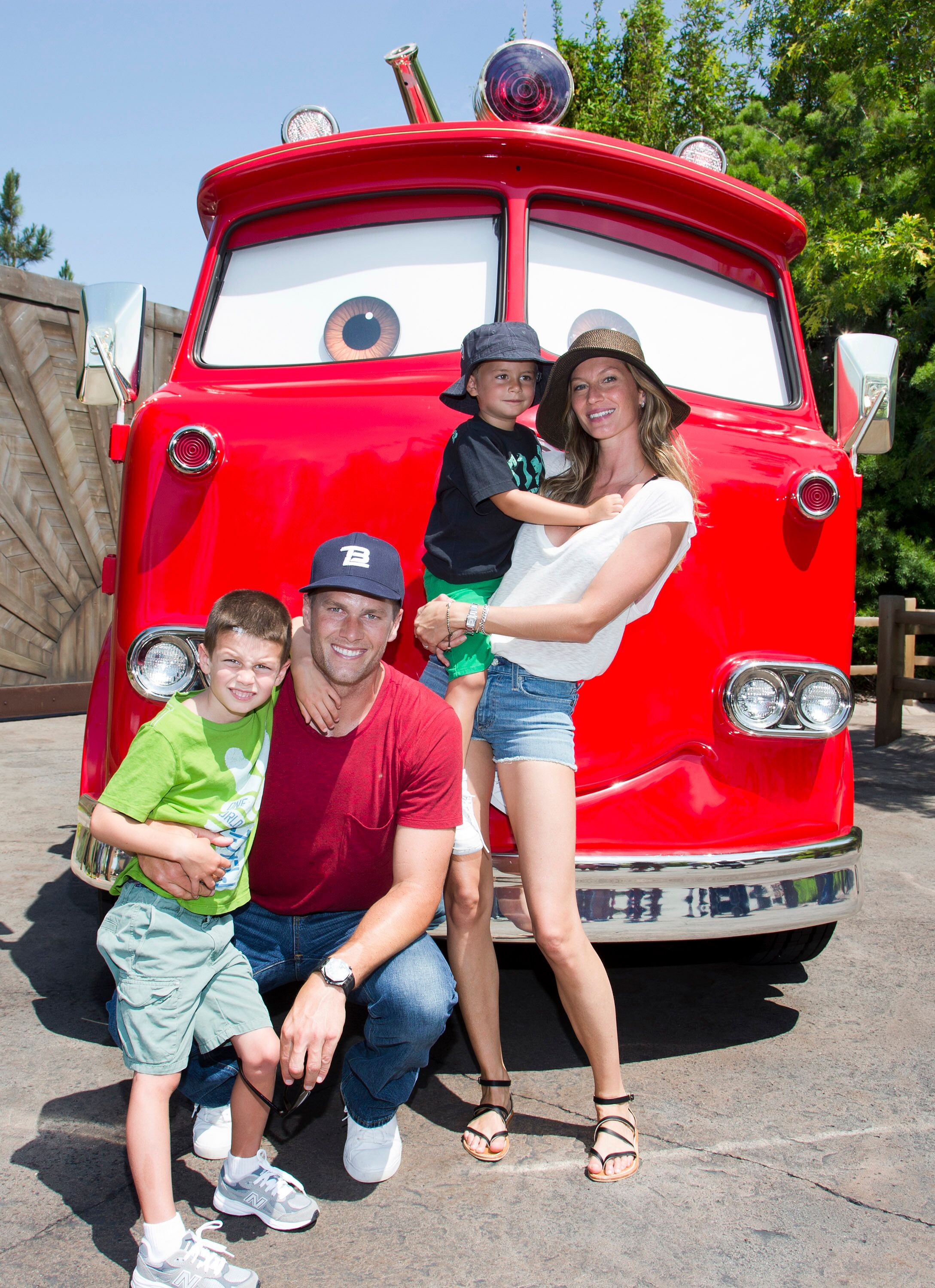 Three years later, in 2012,  the pair welcomed their daughter Vivian Lake Brady into the world. At the time Bundchen said:
"We feel so lucky to have been able to experience the miracle of birth once again and are forever grateful for the opportunity to be the parents of another little angel. Vivian Lake was born at home on December 5. She is healthy and full of life. Thank you all for your support and well wishes."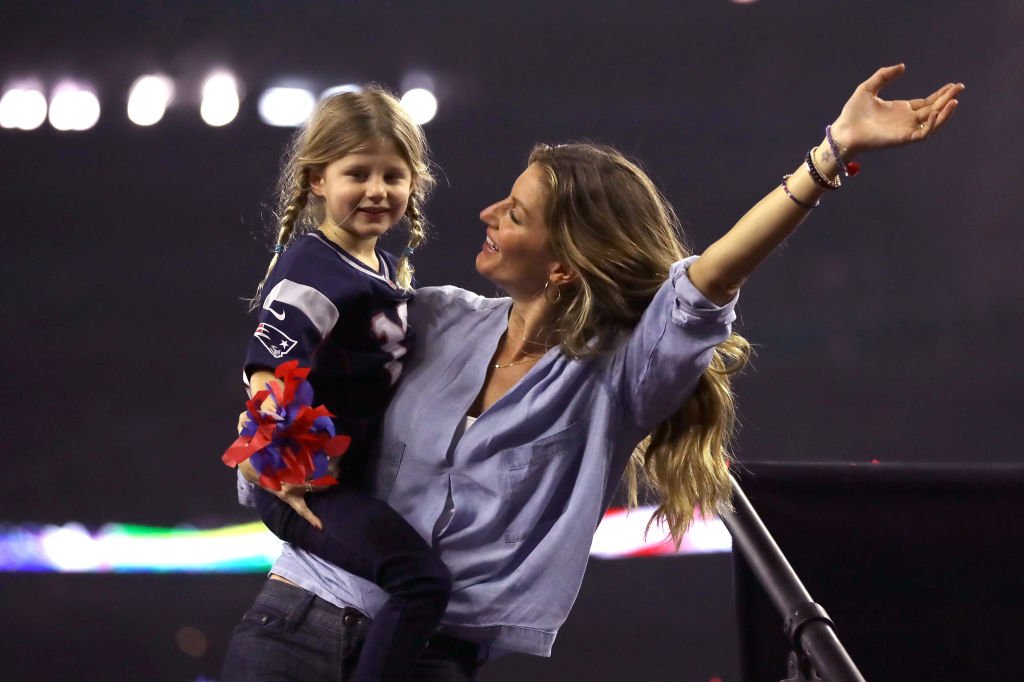 The news of another baby was not a surprise. The supermodel has always been open about wanting a large family and told Vanity Fair that she'd "be lying if I said, 'No,' to wanting a lot of kids."