Damon Dash Slams Reports Saying He's Broke & Can't Pay $2,400 Debt
Damon Dash defends himself on Instagram after TMZ claims he's broke and can't pay off a $2,400 debt. This comes after he requested for lowered child support payments just two months prior. 
Roc-A-Fella Records co-founder Damon "Dame" Dash slams publication TMZ for reporting that he's in a difficult place financially.
After discovering a headline that called him "broke," he called them out for not mentioning any of his current projects in the narrative to make it look as if he hasn't been working hard for a living.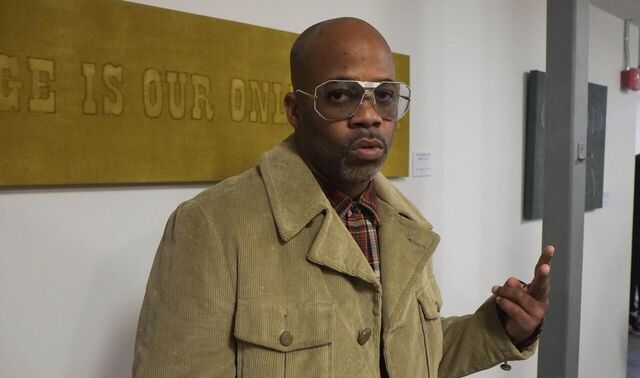 Slamming Rumors That He's Broke
According to the report, Dash allegedly filed legal paperwork claiming he couldn't pay back a $2400 business lawsuit. It also stated that while he depends on his business to make income, it hasn't been making any profit so he can't pay off the loan. 
The article also stated that Dash's alleged revenue stream only comes from Lee Daniels, who owes him a whopping $2 million. 
Defending Himself from TMZ
Speaking up about the whole ordeal, Dash asked why the publication did not disclose that he had a couple of projects under his sleeve that help him earn a living. 
"Perfect example of how they always trying to make a strong independent black man look broke.. this is the narrative they push. No mention of my 24 network or my streaming service... or my galleries.. just bubblegum [expletive]."
Using It As Motivation
Dash then continued his statement saying he's using this as motivation to "keep winning" and prove everyone wrong. 
"Y'all corny for that but the agenda is clear... keep it up... I'm gonna keep making examples of y'all by winning. Y'all been saying the same [expletive] for 12 years... soldiers will never understand generals... 2 different languages."
Requests to Lower His Child Support Payments
However, while Dash tries to downplay rumors of his bankruptcy, he recently requested for his child support payments to be lowered. 
Damon Dash hoped to renegotiate his child support terms now that he allegedly could not afford the $6000 a month he pays ex-wife Rachel Roy for their two daughters.
A Puzzling Situation
On top of that, he also pays $3700 for the tuition of the ex-couple's youngest daughter Tallulah, which adds to his expenses. Roy earns an alleged $500,000 a year as compared to Dash's $56,000.
Damon Dash Claims He's Broke So He Can't Pay Anymore Child Support; How Much Cash Dame Claims He Makes These Days (Video) https://t.co/wWQKne7rU7 pic.twitter.com/y3e30EWTS4

— Robert Littal BSO (@BSO) September 23, 2019
However, now that he's slammed TMZ himself, it's unclear whether or not these are the actual figures he earns and whether he ever asked for his child support payments to be lowered.