Kelsey Grammer from 'Frasier' Claims Ex-Wife Camille Asked for a Divorce at His Mom's Funeral
Kelsey Grammer reignites his feud with his ex-wife, Camille Grammer after he says their relationship drew to an end when she demanded to divorce him on the day of his mother's funeral.
Kelsey Grammer and "Real Housewives of Beverly Hills" star, Camille Grammer have been the poster couple for messy divorces, as they continue to air out personal details of their tumultuous marriage.
Almost a decade since their divorce it seems the bad blood remains. During an interview, In Depth With Graham Bensinger, he expresses his discontent for his third wife and reveals the events that led to their divorce.
Kelsey leads into the details about his divorce by admitting that he doesn't enjoy talking about Camille, who he kept referring to as his third wife throughout the interview, he says:
"Honestly, I don't really talk about her very much, because so much of her life is spent talking about me and I just think it's sort of pathetic."
Speaking about the fight that lead to their divorce he explains:
"A month after I had a heart attack, my mother died 12 years ago now the day of my mother's funeral, my third wife basically had an explosion about something."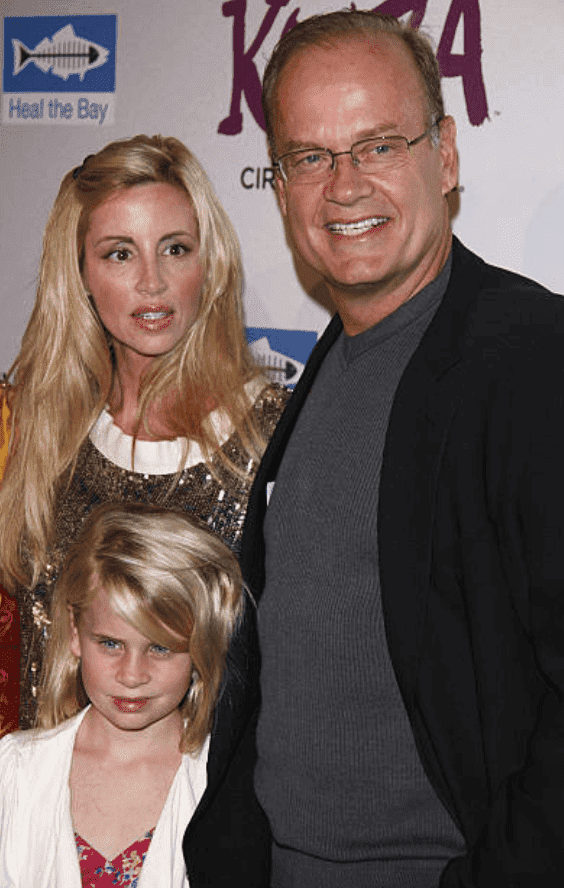 "And she started telling me, 'I'm out of this, I'm out of here. I want a divorce, blah, blah, blah, which, we'd had the same conversation for eight years, and it was tiresome," Kelsey remarks.
The couple divorced in 2011, during the course of their marriage they have both accused each other of being mentally and physically abusive.
"I realized at that moment that I was done with her, that I was not going to end up in this relationship for much longer. And somewhere under a year, I was done," he reveals.
Since their divorce, they have both remarried. Weeks lat er Kelsey married Kayte Walsh. In season one of the "Real Housewives of Beverly Hills," Camille accused him of having an affair with Katye, while they were still married. As for Camille she married David Meyer, in 2018.
"This is not true. My parents were with us in the Hamptons when we received the news about his moms passing. We consoled him and flew back to LA to make arrangements for her funeral. It's unfortunate the he is rewriting history," Camille said in response to Kelsey's interview.
My response to my ex's accusation @people @TheBlastNews @usweekly @HollywoodLife @pagesix pic.twitter.com/sPMDFrDJWA

— Camille Meyer (@TheRealCamilleG) November 14, 2019
In her follow-up tweets Camille accuses Kelsey of being drunk at his mother's funeral and says he was drinking alcohol while he was on a sobriety program with the Betty Ford Center.
The couple have two children together; a daughter Mason, and son Jude. They have had a difficult custody battle over their children. However, despite years of not talking to each other, it is reported they are improving their co-parenting skills.