Dwayne 'The Rock' Johnson Gives Sweet Shout-Out to 3-Year-Old Boy Battling Cancer Who's a Fan of His Maui Character in 'Moana'
On Monday Dwayne 'The Rock' Johnson took to social media with a special video message to 3-year-old Hyrum Harris, who is bravely battling Acute Lymphoblastic Leukemia.
When Dwayne heard the story of Hyrum Harris, it had such an impact on the actor that it inspired him to share and offer his support.
Little Hyrum's leukemia diagnosis is complicated by Down Syndrome. While fighting for his life, Hyrum watches the animation film "Moana" several times a day because the one character, Maui makes him feel strong enough to do anything.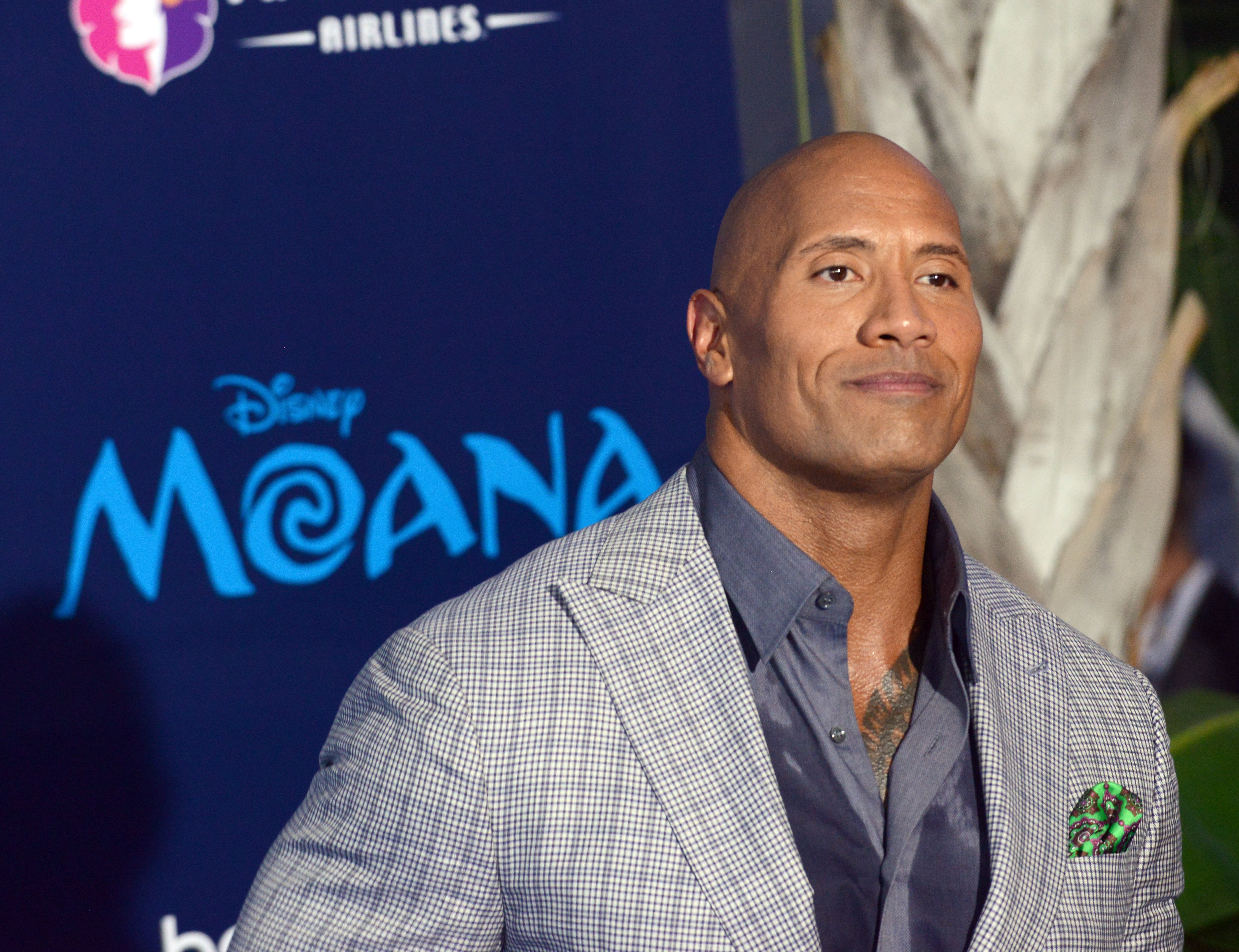 "Hyrum, I know I'm a complete stranger to you - who sounds a lot like your hero, MAUI (only with a very large head), but myself along with millions of other strangers who will watch this video are sending you so much love, strength, and mana your way. I STRONG. Love, the Rock aka the dude who sounds a lot like Maui," Dwayne captioned the video.
Dwayne voices the character Maui in the popular 2016 film, and the actor explained in the video that Hyrum is one of "the coolest little boys around" because of his brave fight against his disease.
"What is important is that I heard you love a movie called Moana, which is crazy because I love that movie too," Dwayne added. "I also heard you watch Moana almost 10 times a day because the character you love, Maui, gives you strength."
After the 47-year-old explained that people have told him how much he sounds like the character Maui, he gave a heads up to singing Maui's song in the film, "You're Welcome" especially for Hyrum.
After singing a few bars of the song, Dwayne ended the video with heartfelt words of encouragement as he said, "I'm a big fan of Maui, too, and I'm a big fan of yours. Thanks for inspiring everyone around you, including myself. Stay strong, Hyrum."
Dwayne's supportive gesture became a moving experience for the entire Harris family. With five other children to care for, Rich and April Harris felt "astonished" at the amount of support and love they received since Dwayne posted the video.
According to April, young Hyrum loved the video and he even giggled when Dwayne talked about his "big head." Whenever the actor mentioned Hyrum's name, he would point to his own chest and sweetly repeat "Hyrum," like he knew the video was especially for him.
"He looked at me," April elaborated to PEOPLE. "Smiled so big. Sang 'You're Welcome' right along with the video. It was touching. Hyrum's smile is infectious [and] healing to those that serve him and love him."
The actor later updated on the video he posted and shared a touching message someone had written about the impact of Dwayne's video on others.
Noting what a "powerful gift" hope and joy can be without costing a thing, it didn't just have an impact on Hyrum, but also on everyone around him.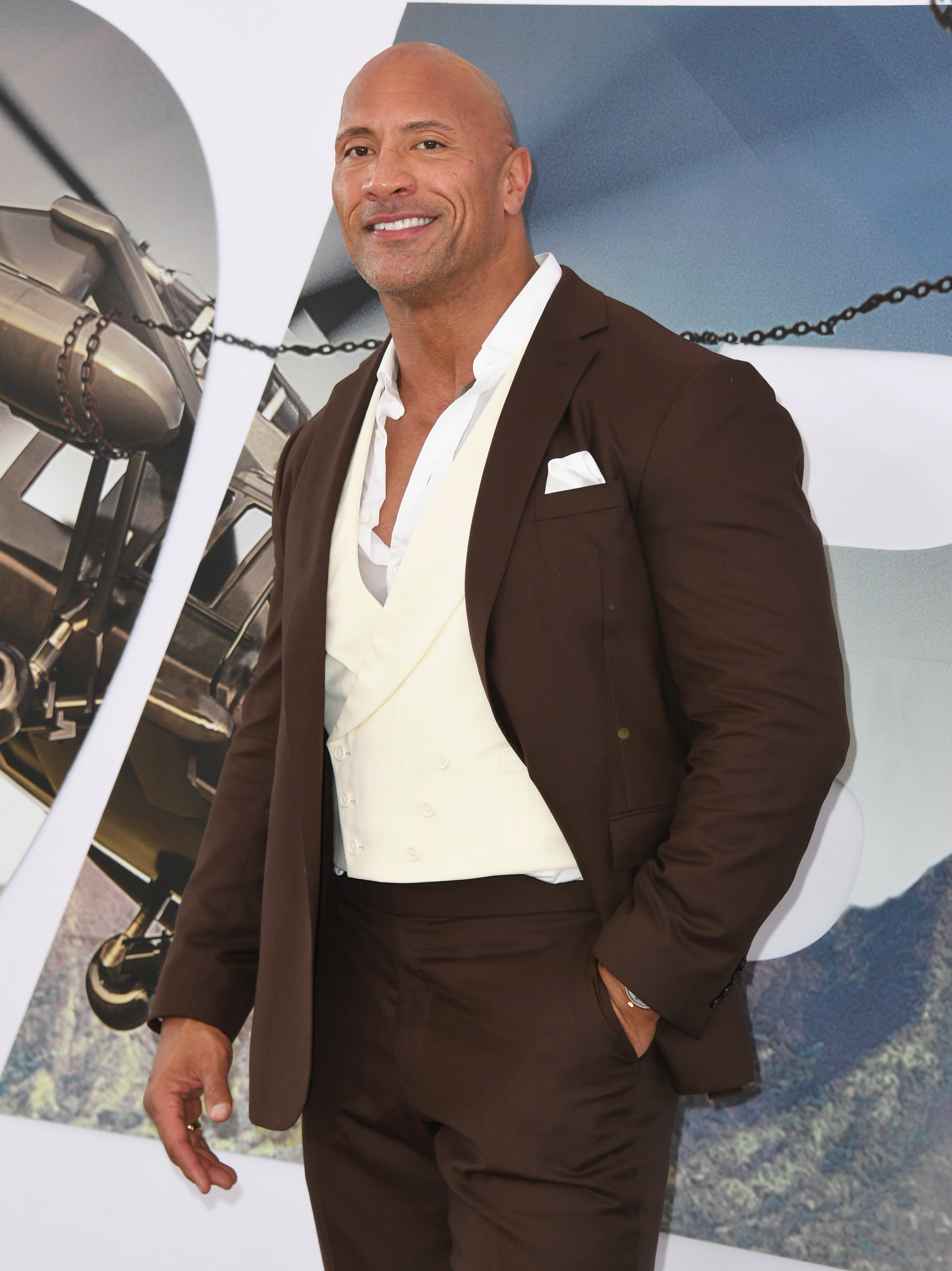 Some of the family members living across the US can't be there to support Hyrum in person, nursing staff that tends to the entire floor's sick children, and Hyrum's immediate family who are up all hours of the day making sure he gets his medication. They all felt their spirits lifted after watching the video.
"ALL were given a boost - that they aren't alone, that we are with them in spirit, and if they need a little help, they can borrow strength from The Rock," the message read in part.
For anyone wishing to donate towards the family's medical expenses, they have a GoFundMe page set up for Hyrum.
Relatedly, another WWE star and actor, John Cena recently reached out to 8-year-old Rocco Lanzer, who received his leukemia diagnosis in January, to offer his support.
The WWE star surprised Rocco with tickets to his WWE performance and gave the youngster some of his latest gear. "He's nice and strong and inspirational. He reminds kids to never give up," John said as he granted his 500th wish for the Make-A-Wish Foundation.
John Cena can be seen in the new film about firefighters, "Fighting With Fire," and extended his charitability on First Responders Day with a pledge to donate $500,000 to the CA FireFound & the LAFD Foundation, to help with the extraordinary work they do in keeping the community safe.