Ryan Reynolds from 'Deadpool' Is Doting Husband to Blake Lively and Proud Dad of 3 Beautiful Daughters
The star couple recently welcomed their third daughter, whose name is yet to be revealed, and the family is thrilled with its newest member. Their children are only making this ongoing love story even cuter.
Early in October, it surfaced that 32-year-old actress Blake Lively and her husband, 43-year-old Ryan Reynolds, the star of "Deadpool," had welcomed their third child, a daughter, who joins the Hollywood couple's two older daughters.
The fact that they have completed a party of five, it wouldn't surprise us if the proud mother and father keep expanding the family, given the comments of the famous actor on the subject.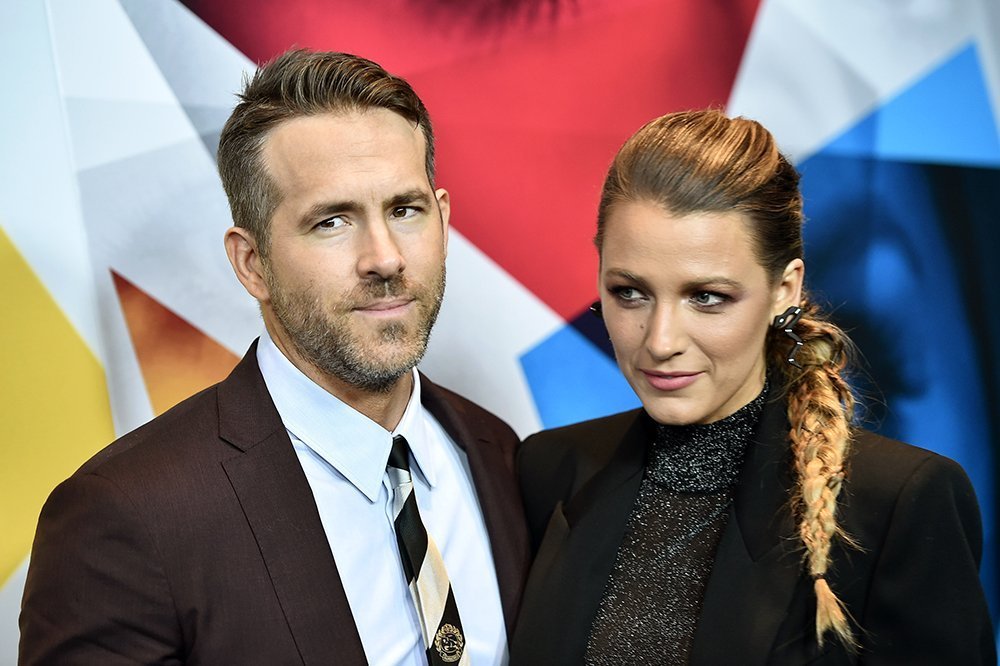 "I can't get enough of [fatherhood]. "If I could have nine daughters, I would be thrilled!" Reynolds admitted in an interview on SiriusXM EW Radio.
The actor couldn't be happier about his all-girls house, since he remembers how destructive his three brothers and him could get to be as they grew up.
"My brothers and I, there's four of us, we would destroy the house."I was 8 and I could patch and drywall at 8. We could actually repair an entire hole in the wall in our house within 15 minutes," he said in the same interview.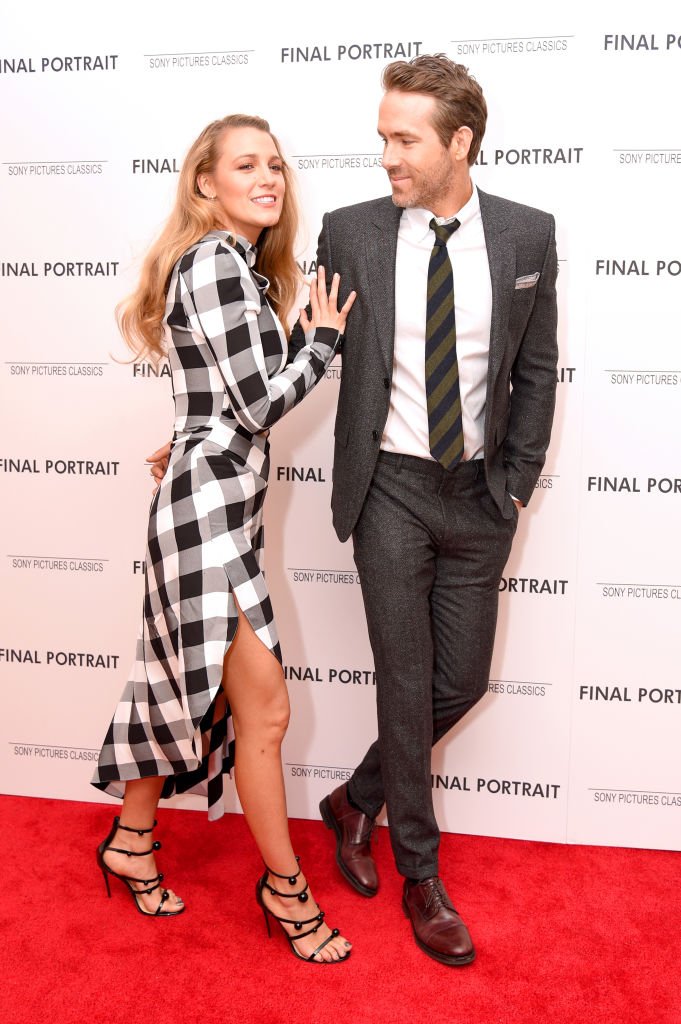 "That's part of the reason I don't want boys, I don't want a wiffle house," the father-of-three added.
As of Lively, the "Gossip Girl" actress confessed in 2014, two years into her marriage with Reynolds, that, if she could, she would "spit out a litter of kids."
So before they are too many to keep count, let's meet Reynolds and Lively's three daughters. 
JAMES REYNOLDS
4-year-old James was born on the first day of 2015, during her parent's New Year's Eve trip to their country home in Bedford, New York. Blake's first pregnancy was announced in October 2014 via a post on her extinct website Preserve.
According to AZ Central, James "arrived earlier than expected," but there were no reports on complications of any kind and it surfaced that both the baby and the first time mother where in great condition.
As a source told US Weekly at the time, neither Ryan nor Blake knew the sex of their firstborn until they found out themselves after the delivery, since they wanted to be surprised.
Months before welcoming James, Blake told the magazine that she was finally making her biggest dream come true by expecting her first child. "It's something that I've always wanted ever since I was a little girl," she shared.
Only after James turned one year old did her father explain why he chose such an unusual name for a girl, revealing that she was named after his own late father James C. Reynolds.
With his signature sense of humor, Ryan defended his choice of a name for his first daughter by bringing up the "weird names" that contemporary celebrities are giving to their children and saying that in comparison, James was a very traditional name."I mean, I didn't call her Summer Squash Meadow Lark, or something," the actor joked.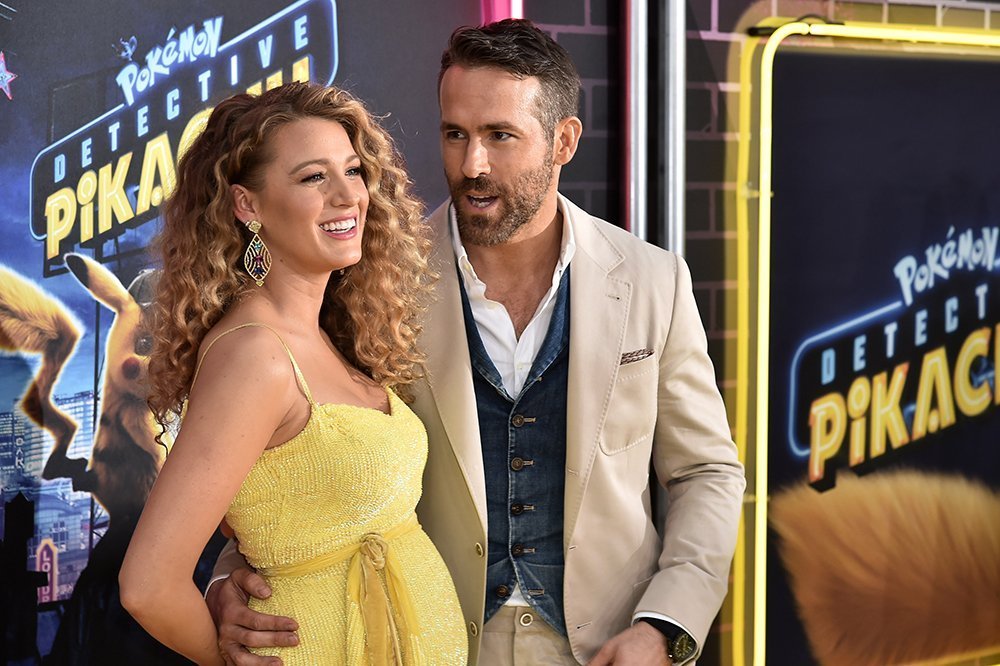 INEZ REYNOLDS
James was followed by 3-year-old Inez, born on September 30, 2016. After a picture of Blake on the set of "The Shallows" on which her incipient baby bump could be seen started circulating, US Weekly confirmed the pregnancy on April 14.
"They are so excited," was all that E! News could get from a source close to the increasingly private couple at the time. It was also reported that Blake's close friend singer Taylor Swift traveled to Manhattan for the occasion.
"There is nothing on earth more grounding than having a baby. It's the best thing that could ever happen to someone," Ryan told the news outlet ahead of the arrival of his second daughter.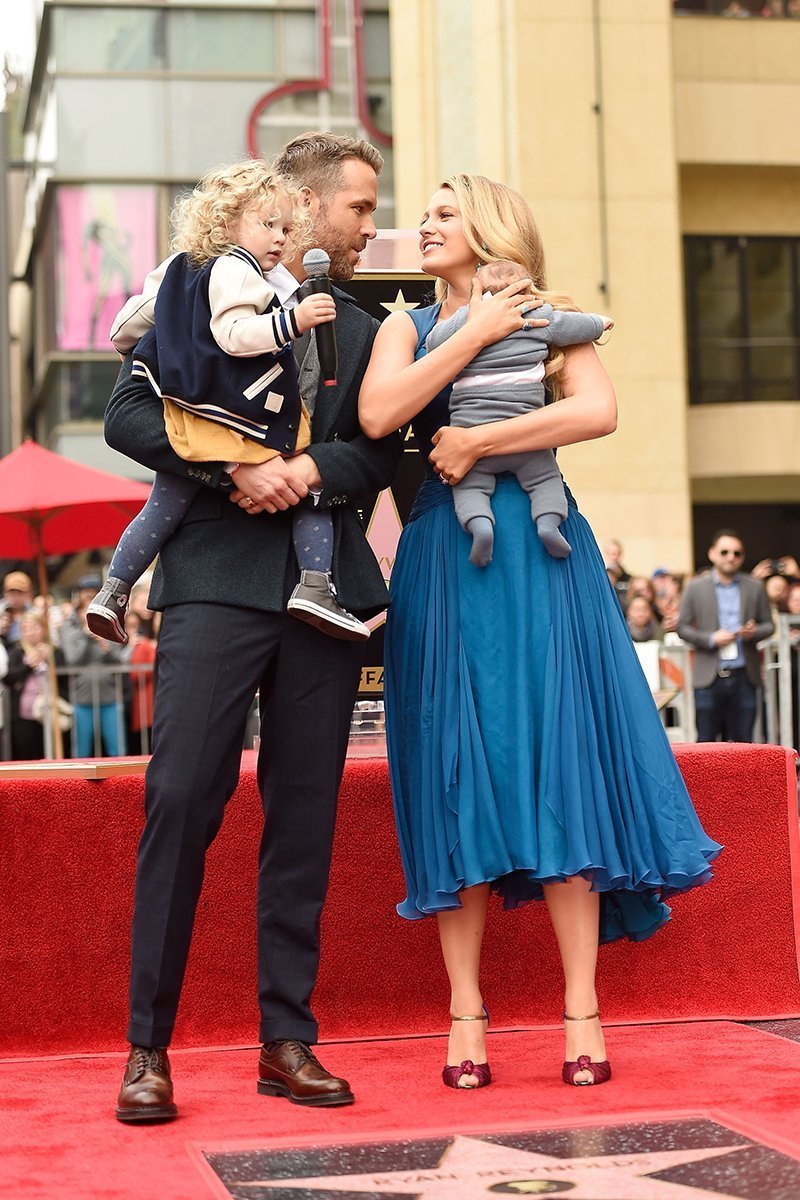 No further details about the newest addition to the family (up until that time) until December 2016. It was only then that it was revealed that the couple's second daughter was named Inez.
A few days before the revelation, Inez made a public appearance to accompany her father as he was honored with a star in the Hollywood Walk of Fame on December 15."This is one of the rare occasions when we thought we got to bring the whole clan. I'd regret it in 20 years if I didn't," said Ryan back then.
BABY #3
On May 3, 2019, fans of the adorable Hollywood couple were delighted to hear that Blake and Ryan were expecting for the third time, as the couple showed up at the New York premiere of "Detective Pikachu," revealing her baby bump to the world.
True to their vow to keep their children as far from the spotlight as possible, the couple didn't make any comments on the subject.
On October 5, news about the arrival of Ryan and Blake's third child, with not details about the baby's gender or name. It was later revealed that the parents managed to keep the birth of the baby a secret for two months.
In an urgent reminder of the importance of climate change action for the youngest generation, Ryan sort of revealed the first public image of his newborn, although with a smiley covering her face.
I love B.C. 🇨🇦 I want my daughters to experience the same natural playground I grew up in. On Oct. 21, the candidate you vote for will SHAPE CLIMATE POLICY. I'm proud of the climate progress made the last 4 years. Click https://t.co/gJ8wvRwD2y for voting info. #Capilano pic.twitter.com/a3itOeIqQx

— Ryan Reynolds (@VancityReynolds) October 17, 2019
While he didn't specifically mention his and Blake's third baby's gender in the post, he referred to his "daughters," thus letting everybody know that his latest baby is a girl. The couple is yet to reveal the name of their little bundle of joy.
"I want my daughters to experience the same natural playground I grew up in. On Oct. 21, the candidate you vote for will SHAPE CLIMATE POLICY. I'm proud of the climate progress made the last 4 years," he Tweeted about the recent federal elections in his native Canada, where he wants his children to grow up.