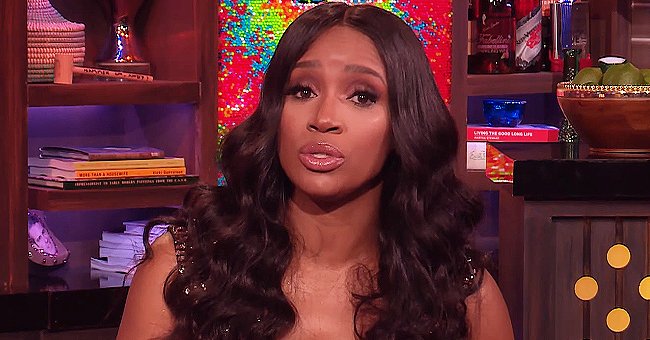 YouTube/Watch What Happens Live with Andy Cohen
Dr Contessa Metcalfe from 'Married to Medicine' Speaks at BravoCon and Gets Candid about past Miscarriage Experience
"Married to Medicine" reality star, Dr. Contessa Metcalfe lays bare her miscarriage experience on BravoCon's panel. The medical doctor opened up about the disheartening occurrence during the show's panel on Friday night.
The reality star made this reveal as the chat took a heartbreaking turn when ESSENCE's Senior Entertainment Editor Joi-Marie McKenzie reflected on co-star, Toya Bush-Harrison, opening up about her miscarriage experience.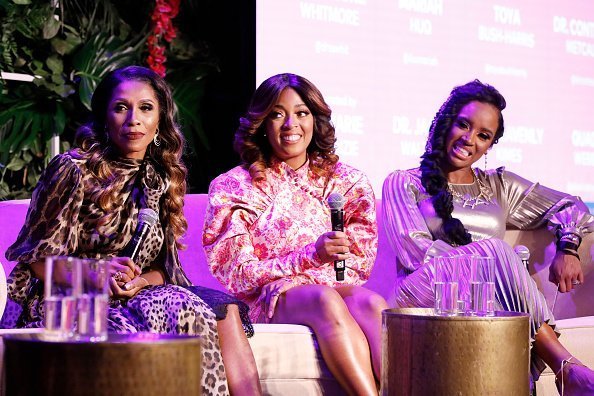 Dr. Jackie Walters, Toya Bush-Harris, Dr. Contessa Metcalfe at Brovocon on Friday, November 15, 2019 | Photo: Getty Images
Dr. Meltcafe highlighted that having a miscarriage or losing a child puts a negative strain on the relationship between partners.
"If a person loses a child, or if they suffer a miscarriage, it can actually destroy relationships," Dr. Contessa Metcalfe said of Toya and her husband, Dr. Eugene Harris.
The reality star went on to further commend the couple for sticking together through the trying time.
"I thought it was great that they both were able to accept the way they were [each] mourning and find it as an opportunity to bond."
The medical doctor shared that she suffered the same fate as she went through an emotional phase when she lost her pregnancy at six months.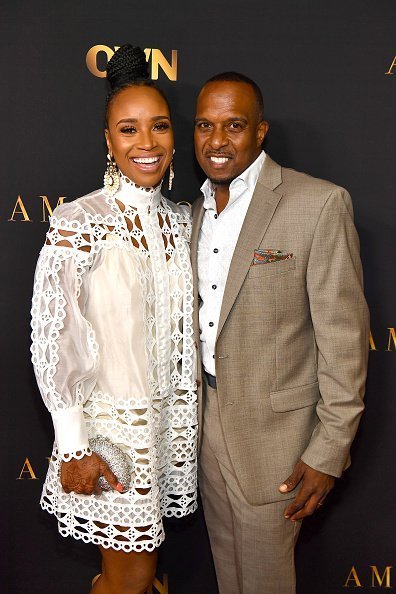 Dr. Contessa Metcalfe and Dr. Scott Metcalfe attend "Ambitions" Premiere on June 17, 2019 | Photo: Getty Images
It is not precisely sure when she had the miscarriage, but Dr. Meltcafe has three children with her husband, Dr. Scott. "I was showing," she said.
Metcalfe's co-star Toya told the panel that she and her family had not planned to reveal that part of their lives on the "Married to Medicine" show.
"it just happened…right when we started filming. It was a surprise for my family. We were not expecting it."
Teary-eyed Toya described the period of her pregnancy as comfortable and the event of her miscarriage as unexpected. The mother of two and her husband in a video highlight of the new season discussed the unfortunate incident with their sons, Aston and Avery.
Toya revealed that she was able to scale through that period because of her loving husband, who she describes as her "rock" and her supportive friends.
Another co-star Mariah Huq said she could relate with the other ladies as she too miscarried a set of twins years ago.
The mother of two shared that she has now learned something new from Toya because she was emotionally broken and couldn't talk to others about her experience.
"That's the thing I love about [Toya] and that I'm learning from her just to be open and allow people to embrace you and support you when you're going through those tough times."
Miscarriages, often treated as a taboo subject happens more often than not. While old research claim 20% of pregnancies end up in a miscarriage, new research reveals most pregnancies end in one.
Women like Meltcafe, Toya, and Mariah, are unfortunately one of the many women who suffer from this distressing occurrence.
Please fill in your e-mail so we can share with you our top stories!