Samuel L Jackson's 'The Banker' Premiere Canceled by Apple after Abuse Claims against Real-Life Subject's Son
Another sex abuse scandal shakes Hollywood and delays the release of Samuel L. Jackson's new movie.
The premiere of the Apple Originals' new movie "The Banker" has been canceled after accusations of sexual abuse were leveled against the producer.
The movie tells the story of the first African American banker,  Bernard Garrett, Sr., and the producer is his son, Bernard Garrett Jr.
Cynthia denounced the erasure of her mother from Bernard Garrett, Sr.'s history as being racially motivated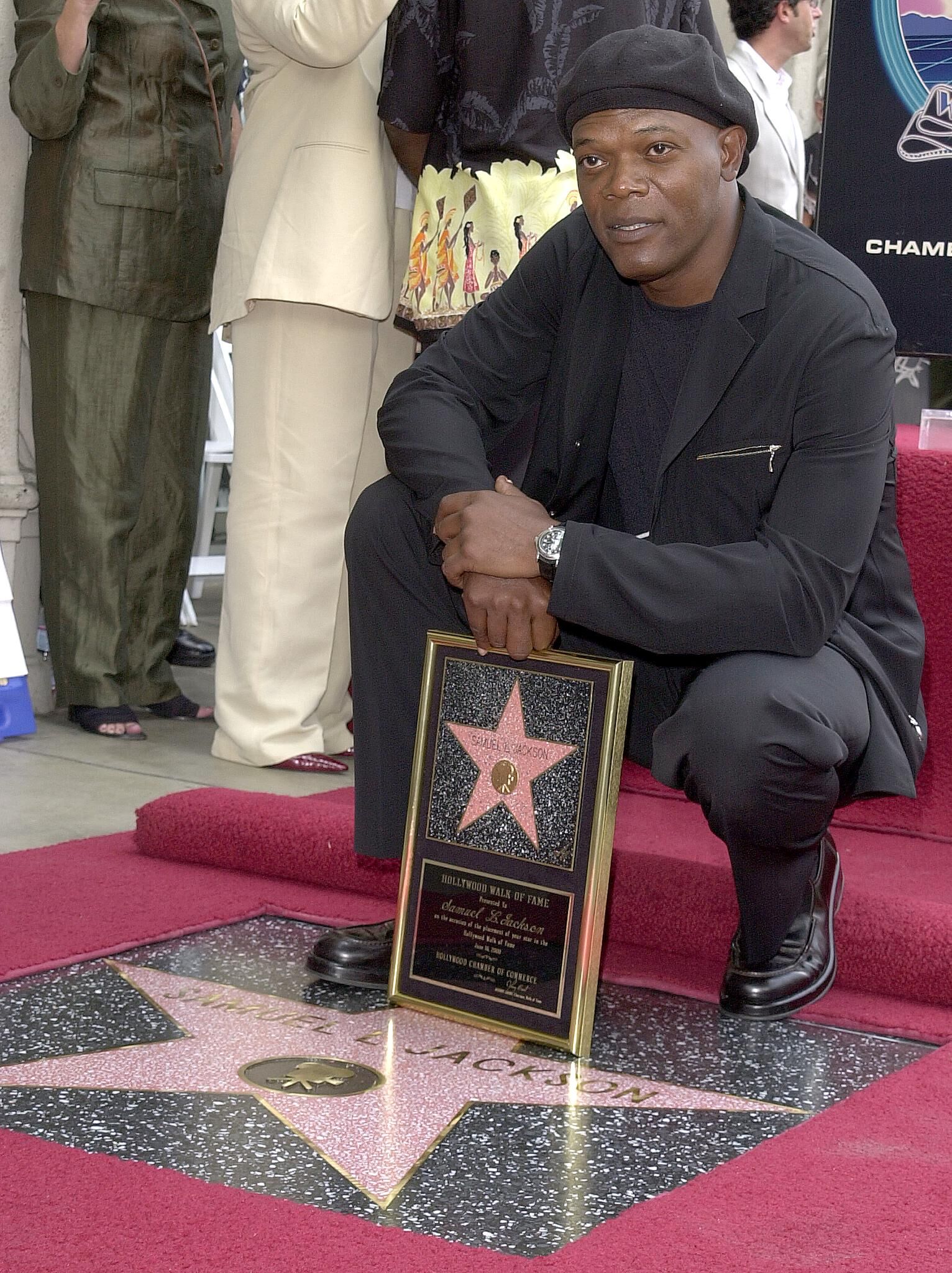 ACCUSATION OF SEX ABUSE THREATENS MOVIE RELEASE
Garrett Jr.'s accuser is his own half-sister, Cynthia Garrett, who alleges that the producer molested her and other siblings. 
Cynthia, who was a VH1 and MTV broadcaster, released a statement in which she claims "The Banker" misrepresents her family history, omitting the existence of her mother Linda and her siblings.
#Apple cancels 'The Banker' premiere at AFI Fest, streaming plans unknownhttps://t.co/0pdEuPh8YK pic.twitter.com/SX9wS5zhQ7

— AppleInsider (@appleinsider) November 21, 2019
CYNTHIA GARRET SPEAKS OUT
Cynthia, the daughter of Bernard Garrett, Sr.'s second wife Linda, accused her step-brother of re-writing history and presenting a fabricated "biography" of her father. She wrote:
"His real wife is Linda Garrett. She's my mother. [The film focuses on Bernard Garrett Sr.'s first wife over his second.] What's been done here is shocking. My dad would turn in his grave. No script was ever written 20 years ago. My dad wrote a small book he gave us kids. Truth was what he and my mom wanted."
CYNTHIA GARRET DETAILED ABUSE IN 2016 BOOK
Cynthia points out that her own, and her sister's, years-long abuse at the hands of her stepbrother and the real story of her family was already public knowledge since publishing her book "Prodigal Daughter: A Journey Home To Identity" in 2016. Cynthia wrote:
"What about fact checks? It's sick that these men never seemed to care to know the real story here. I've worked in Hollywood thirty years. I've spoken about this in my book."
CYNTHIA GARRETT ACCUSES PRODUCERS OF RACISM
Cynthia denounced the erasure of her mother from Bernard Garrett, Sr.'s history as being racially motivated, done in order to present a more appealing storyline since Linda Garrett is white, and Garrett Jr,'s mother Nia is African American. She wrote:
"They omitted my mom and my siblings and I entirely. Stole our mom and our life story and did so with our abuser. It hurts. Deeply. HOLLYWOOD needs regulations that make filmmakers way more responsible and accountable for taking people's life stories and with whom they work."
"The Banker" release date has been rescheduled for December 6.
Even though the premiere was canceled, representatives for Apple TV+ have not commented on the scandal.
TYLER PERRY SPOKE ABOUT HIS HEALING FROM ABUSE
Fortunately, not all the sexual abuse stories coming out of Hollywood have such bitter endings. Tyler Perry's story of healing from molestation gives other survivors hope.
Tyler Perry revealed that he was sexually molested as a child, not by one, but by three adults - two men and a woman.
The young Tyler escaped from the agony of his abuse and the subsequent trauma through his imagination, and in writing. The writing was to be his salvation and his healing, and inspired his first play:  "I Know I've Been Changed."
Now 50, Perry is one of the most powerful and successful men in the entertainment industry and is building on the grounds of his new studio shelters for women and children who have been abused.
Tyler has even forgiven the man who contributed to his victimization, his own father, Emmitt Perry.