Miley Cyrus Celebrates Her 27th Birthday with Family and Boyfriend Cody Simpson after Vocal Cord Surgery
Miley Cyrus had a silent party to ring in her 27th year, and she spent it with family and boyfriend, Cody Simpson after her vocal cord surgery.
Miley Cyrus is 27! The singer went deeper into her late 20s, and unlike her previous birthdays, Cyrus rang it in with a silent party in Nashville, Tennessee.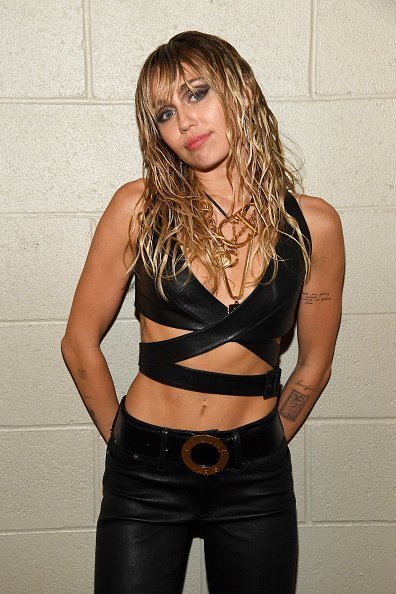 A BIRTHDAY TO REMEMBER
The party, which was a meal at a restaurant, had the singer's family, and her boyfriend, Cody Simpson. Cyrus, who recently underwent a vocal cord surgery, documented the little get-together on her Instagram stories.
In one of the photos shared, the "Wrecking Ball" singer wearing a crown, and sporting a new hairdo, blew out the candles on a heart-shaped cake, and wrote along with the snap,
"I will never forget my silent 27th birthday. Thanks to my friends and family, who made it so special."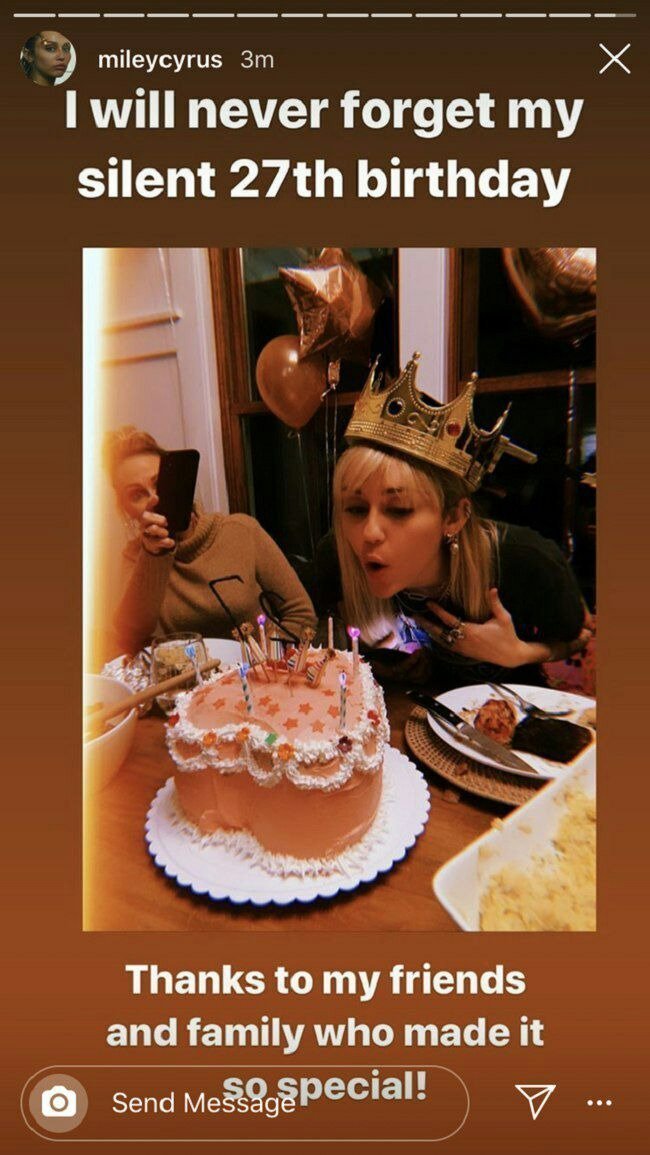 BIRTHDAY ANGEL
Another photo showed that Cyrus got her new look with the help of her sister, Tish Cyrus, and a third showed the singer, sitting close to Simpson, as he focused on his food, and she texted on her phone.
The Australian singer shared on his Instagram stories a photo of himself and his girlfriend dressed in black outfits, smiling, leaning close, and the words, "Birthday Angel."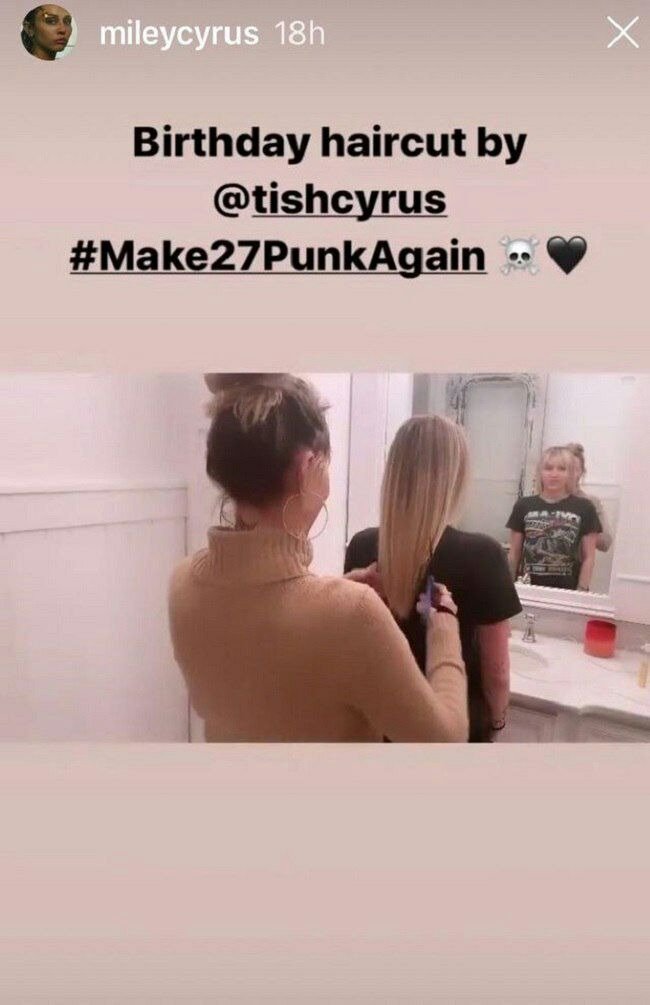 In another post shared straight to his Instagram page, the 23-year-old, and the "Mother's Daughter" singer laughed while taking a video selfie, and he captioned it,
"Happy birthday baby, thanks for being you."
THE RUMORS ARE FALSE
The birthday photos show that Cyrus and Simpson are still dating and have not hit "Splitsville." The couple faced split rumors after they didn't appear on each other's social media accounts for a while. It was at the time, the "Hannah Montana" star underwent her surgery and stayed off social media for recovery.
The Australian native showed at the time that they were still together with a photo of his phone's screenshot, which had a younger-looking Cyrus baring her teeth as she smiled. The two started dating a little over a month ago after the Disney child star ended her summer relationship with Kaitlynn Carter.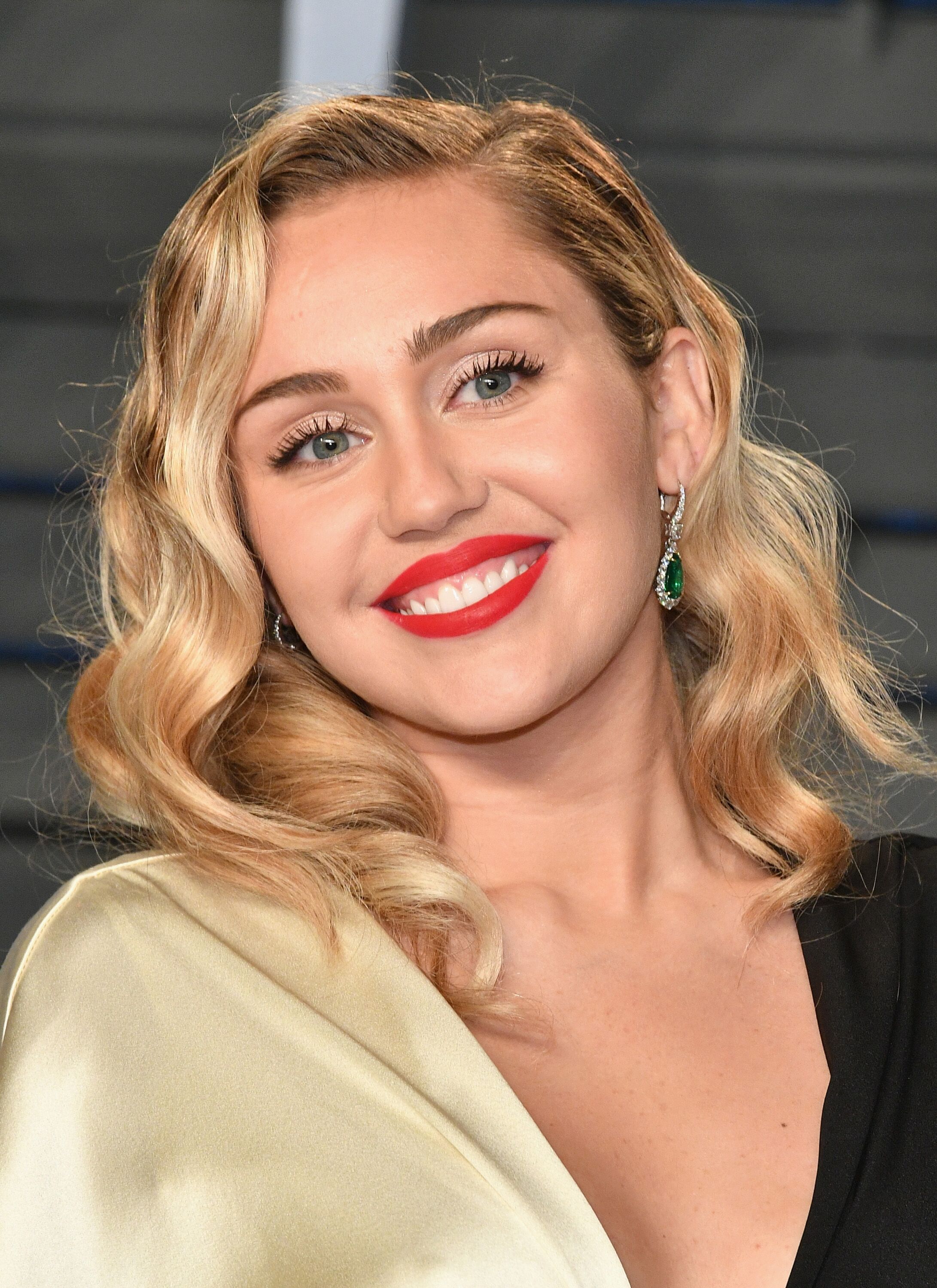 Cyrus and Simpson keep their relationship simple and give each other room to focus on their careers and lives. The two are happy to spend time apart but are crazy about each other.