Suzanne Somers from 'Three's Company' Shares Tribute to Husband Alan Hamel on Their 42nd Wedding Anniversary
Suzanne Somers penned a heartfelt tribute to her husband, Alan Hamel, in celebration of their 42nd anniversary, and it got accompanied by a touching video montage.
Suzanne Somers has spent the last 42 years of her life married to the same man, Alan Hamel, and to celebrate the day, she wrote a touching tribute to him on Instagram.
The post came with a video montage of the couple through the years, which, as revealed in the caption, was created by their son, Bruce Somers, and daughter-in-law, Carolina Somers. Suzanne wrote alongside it:
"Someone like you loved me. Forty-two years ago today, I married the man of my dreams. I feel blessed every day because [of you]. Happy anniversary to the love of my life @therealalanhamel … in life it's not about who you love, but who love you back."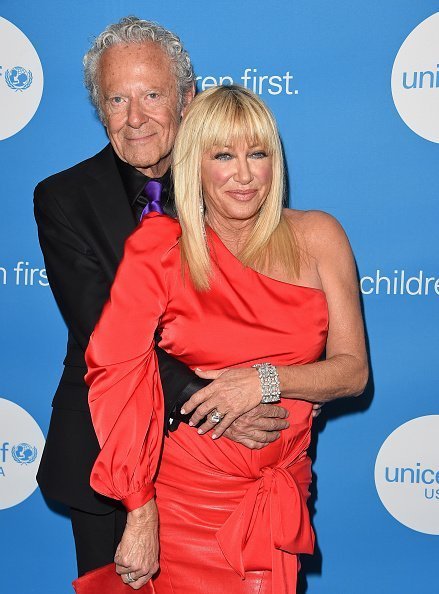 The "Three's Company" star's followers reacted to the post with congratulatory messages, and one person wrote:
"I can't stop watching and crying. You two are an inspiration and a phenom. You gave me hope."
The couple has always expressed how much they love each other, and keep the spark alive in their relationship. In July, Suzanne and Alan got photographed on date night at the Italian restaurant, Giorgio Baldi, in Santa Monica.
In 2017, the actress turned writer and fitness expert opened up about the success of their marriage during an appearance on "TODAY" "One Small Thing."
The 73-year-old star who played "Chrissy Snow" on "Three's Company" said it takes a lot of attention for a marriage to work. She added that couples have to be attentive to each other, and when it comes to Alan, he takes extra care of her.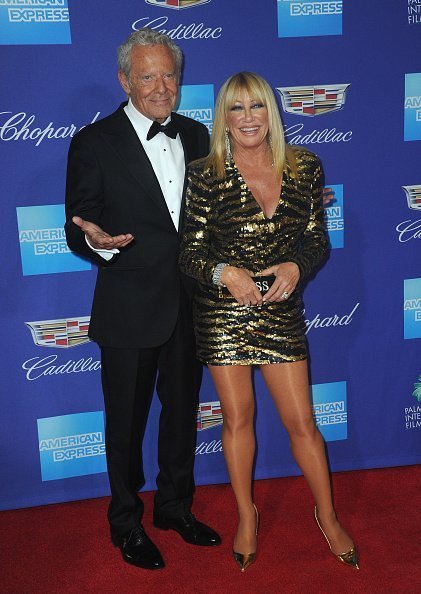 Despite the years between the two, plus the ten years they dated before getting married, they've never spent a night apart, and the actor turned producer wakes his wife up every morning with a kiss.
The couple also supports each other in their career goals, and outside of it. When the actress got diagnosed with breast cancer in 2000, Alan fought with her, and they overcame it together. The two met in late 1960 at the game show, "The Anniversary Game," and their love story started soon after.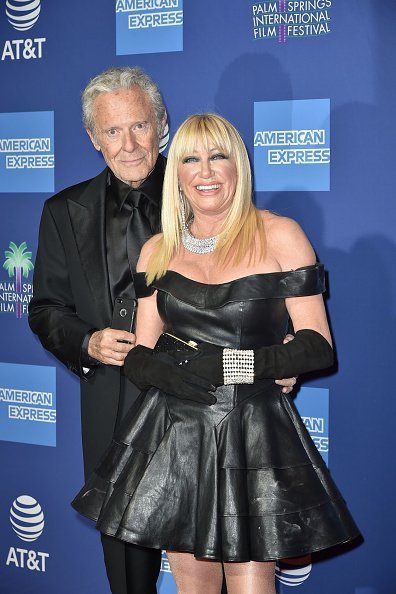 Their life together inspired Somers to write the book, "Two's Company: A Fifty-Year Romance with Lessons Learned in Love, Life, and Business," and the lessons and their love story continues.