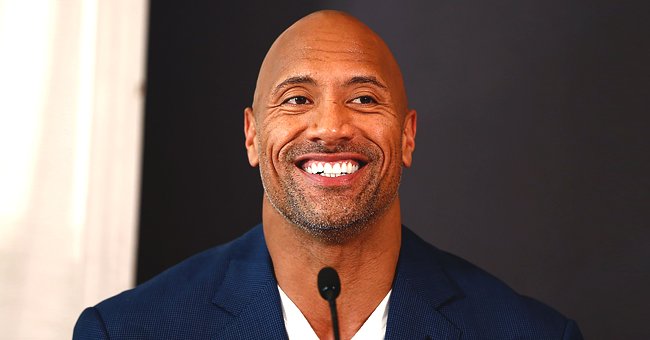 Getty Images
Dwayne Johnson and Danny DeVito Crash a Wedding While in Mexico to Promote 'Jumanji: The Next Level'
Dwayne "The Rock" Johnson can now add "wedding crasher" to his expansive repertoire after he attended a wedding without an invite along with actor Danny DeVito.
Johnson's presence at a wedding in Cabo San Lucas over the weekend was presumably more than welcome by newlyweds Kristine and Will, whom the actor congratulated in his post.
The 47-year-old shared a two-and-a-half-minute clip via Instagram of his and DeVito's plot to crash the wedding and their entire serenade performance for the bride. The video is found below.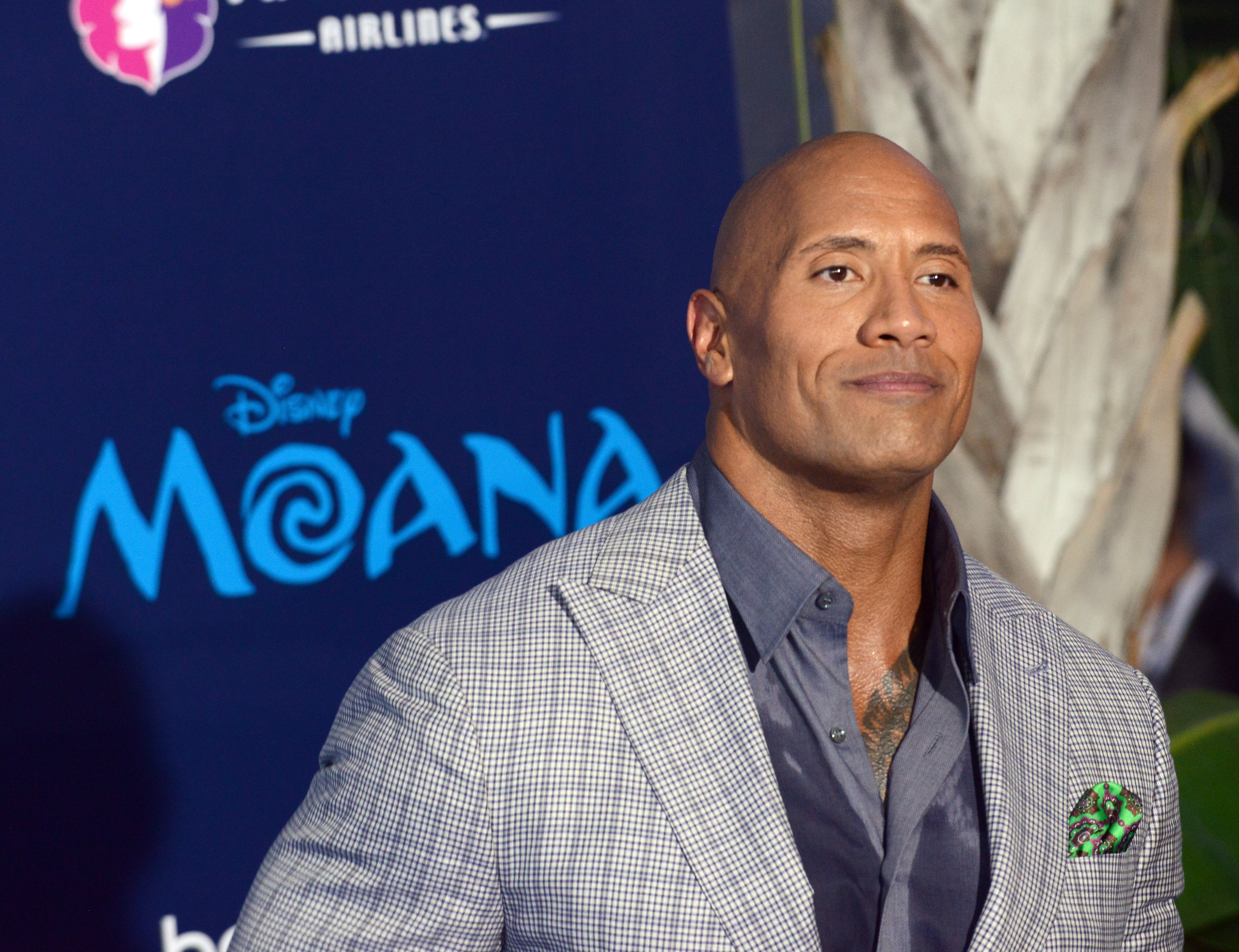 Dwayne Johnson arrives for the AFI FEST 2016 Presented By Audi - Premiere Of Disney's "Moana" held at the El Capitan Theatre on November 14, 2016, in Hollywood, California | Photo: Getty Images.
The pair stood on a balcony by the pool and heard some commotion coming from above them. They both agreed that it sounded like a wedding party.
75-year-old DeVito proposed that they crash the event — something Johnson said he's never done. The clip then fast forwards to the pair sneaking in. Some of the guests notice.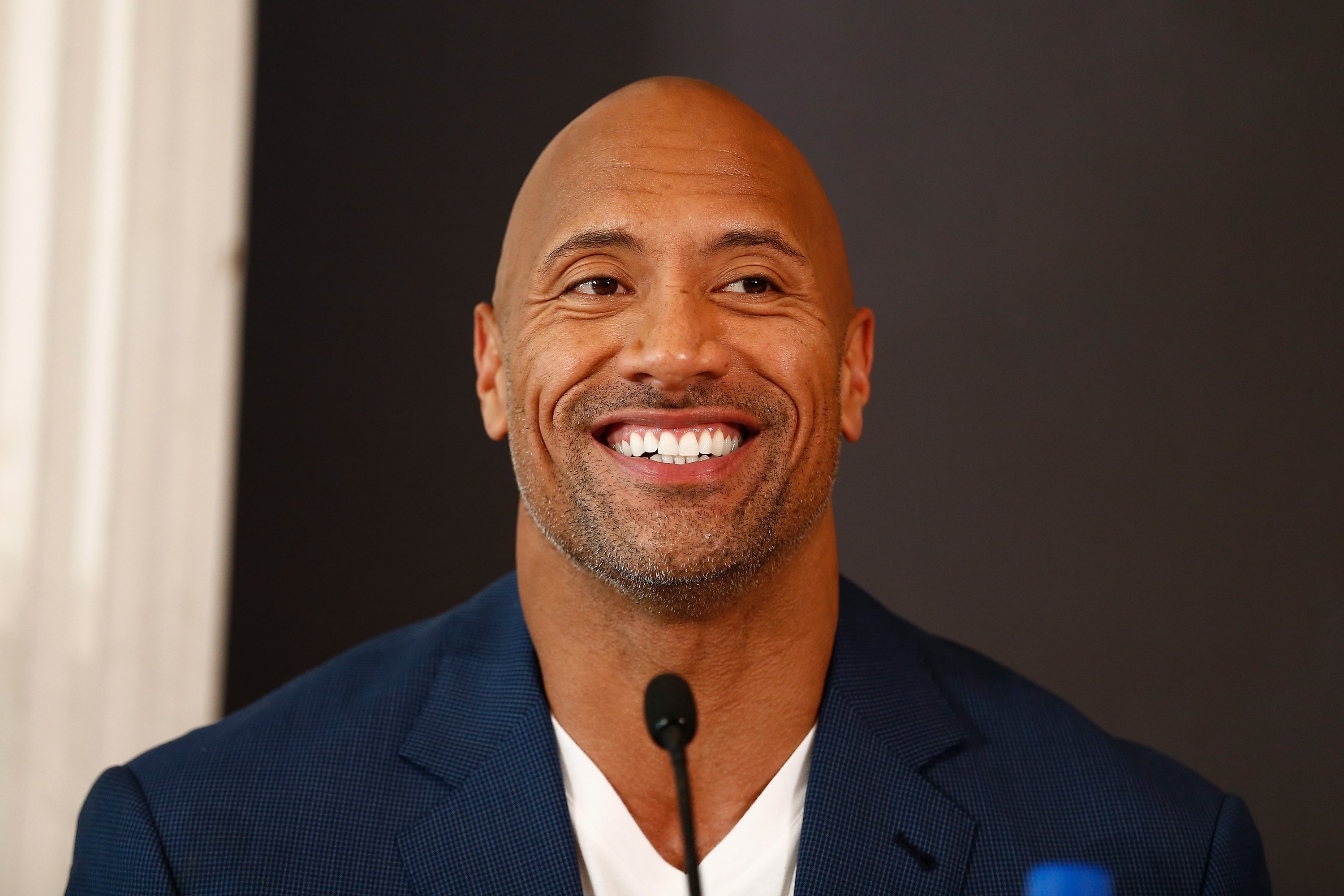 Dwayne Johnson attends the press conference of Paramount Pictures 'HERCULES' on Aug. 21, 2014 in Berlin, Germany | Photo: Getty Images
Then, the "Hobbs & Shaw" star and the "Twins" actor are seen singing Nat King Cole's timeless classic, "Unforgettable." At the end of the clip, they both advise the newlyweds.
DeVito, who's been married since 1982 to Rhea Perlman, says, "[Get] a big house, so he doesn't have to bump into her." Johnson also gave some playful advice.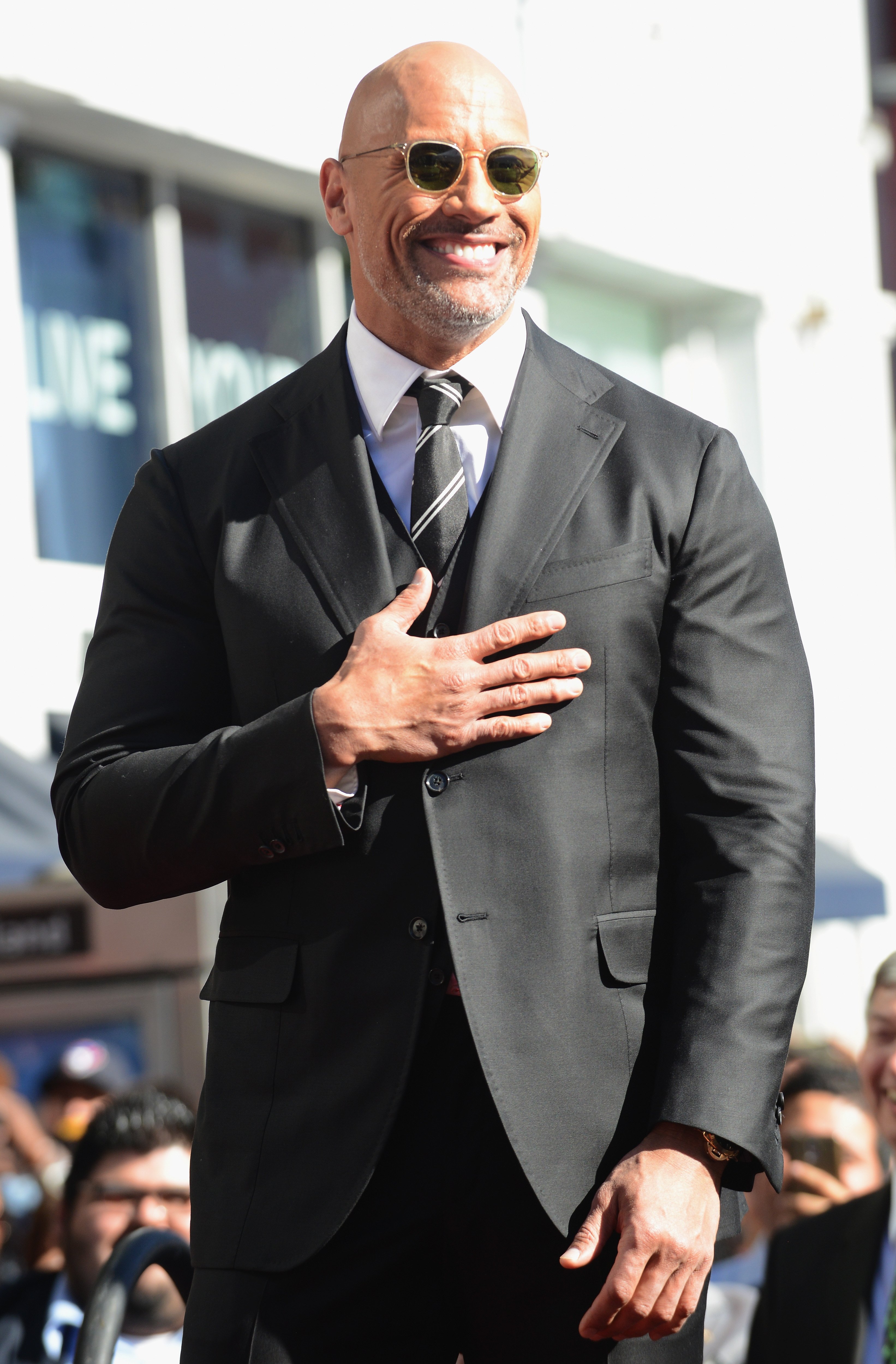 Dwayne Johnson Honored With Star On The Hollywood Walk Of Fame held on Dec. 13, 2017 in Hollywood | Photo: Getty Images
"Here's five important words that Danny and I live by: 'Yes honey, you are right.' "
DeVito agreed, and the pair again congratulate the newlyweds. Johnson has been married to Lauren Hashian since August this year and is already a family man with three daughters.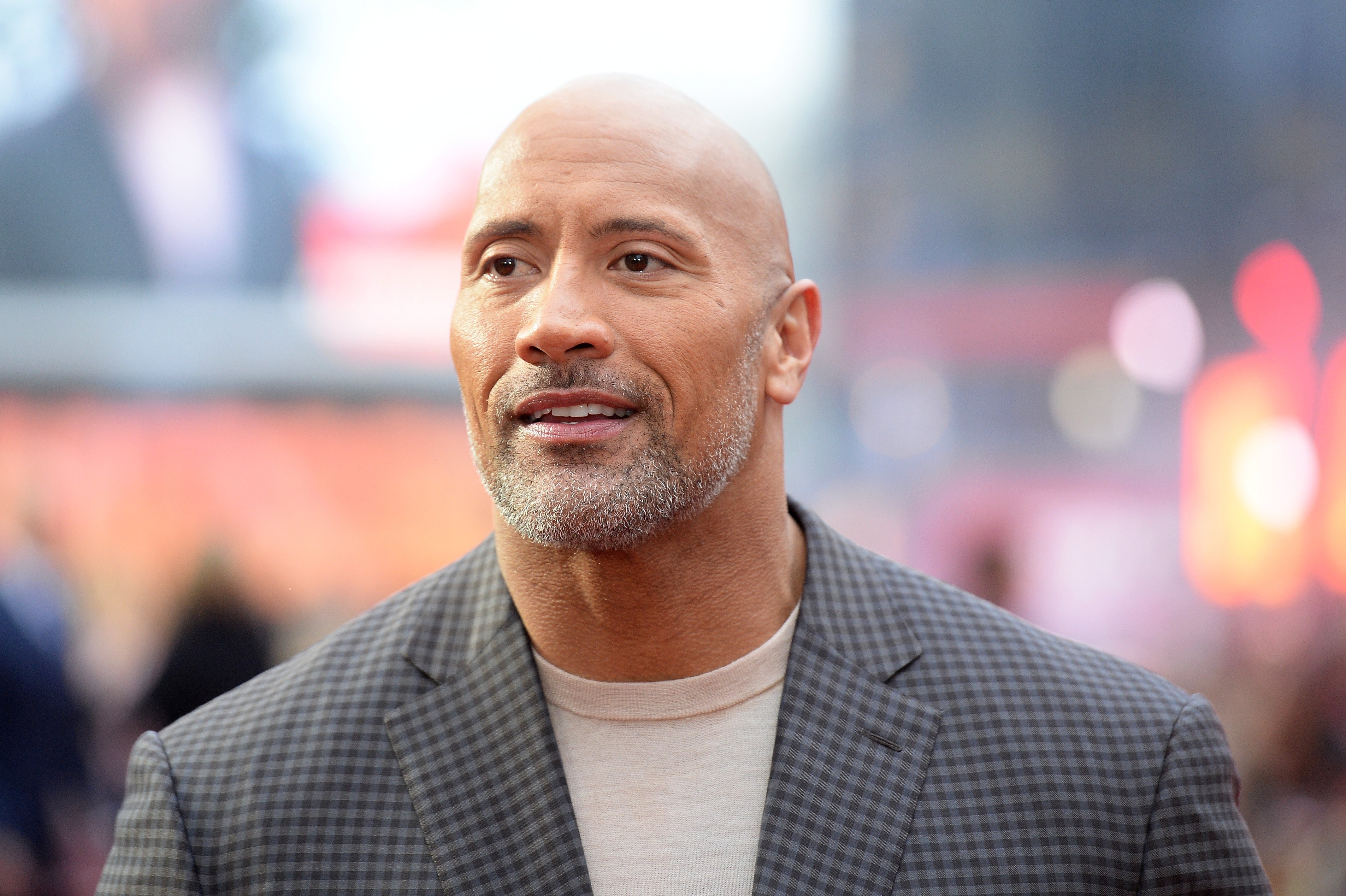 Dwayne Johnson at the European Premiere of 'Rampage' on April 11, 2018 in London, England | Photo: Getty Images
In his caption, he wrote to the newly married couple:
"Congratulations to the lovely [sic] bride, Kristine and handsome groom, Will. And their four children, Ryan, Mason, Edie, & Max. Beautiful family. The Abbots aka Brady Bunch."
He also called the spontaneous wedding crash "truly UNFORGETTABLE." The "Jumanji" star was in Mexico to promote the latest installment of the film.
"Jumanji: The Next Level" also stars Jack Black, Kevin Hart, and Karen Gillan and will hit theaters December 13. In the meantime, Johnson is busy surprising more fans.
Earlier this month, he gave a video shout out to a three-year-old fan named Hyrum Harris, who was battling Acute Lymphoblastic Leukemia complicated by Down Syndrome.
Johnson heard Harris' story and also learned he loved the movie "Moana." Johnson plays the part of his favorite character, Maui. In the clip, he called Harris one of "the coolest little boys around."
He encouraged Harris to stay strong in the caption of the lengthy video. Johnson sure knows how to brighten up his fans' days and we love being inspired by his thoughtful actions.
Please fill in your e-mail so we can share with you our top stories!