Alec Baldwin's Wife Hilaria Shares Pic with Husband and Their 4 Kids in a K-Mart after Recent Miscarriage
Alec and Hilaria Baldwin are speedily recovering from their recent miscarriage as they shared fun and happy family photos as they went to a store to shop ahead of the holiday season.
Alec Baldwin and wife Hilaria, alongside their kids, are no doubt in "high spirits" after their recent miscarriage as the actor's wife shared some fun photos on Instagram.
In the pictures shared, the Baldwin family was seen at a K-mart store where they went to get their shopping done ahead of the holidays. The post which Alec's wife, Hilaria, captions: "Holiday Card Photo Realness," has received over 50,000 likes.
The couple went along with their four children – Romeo, Carmen, Rafael, and Leonardo, in the picture, Hilaria is seen holding Romeo in front of Christmas decorations as Alec holds Rafael.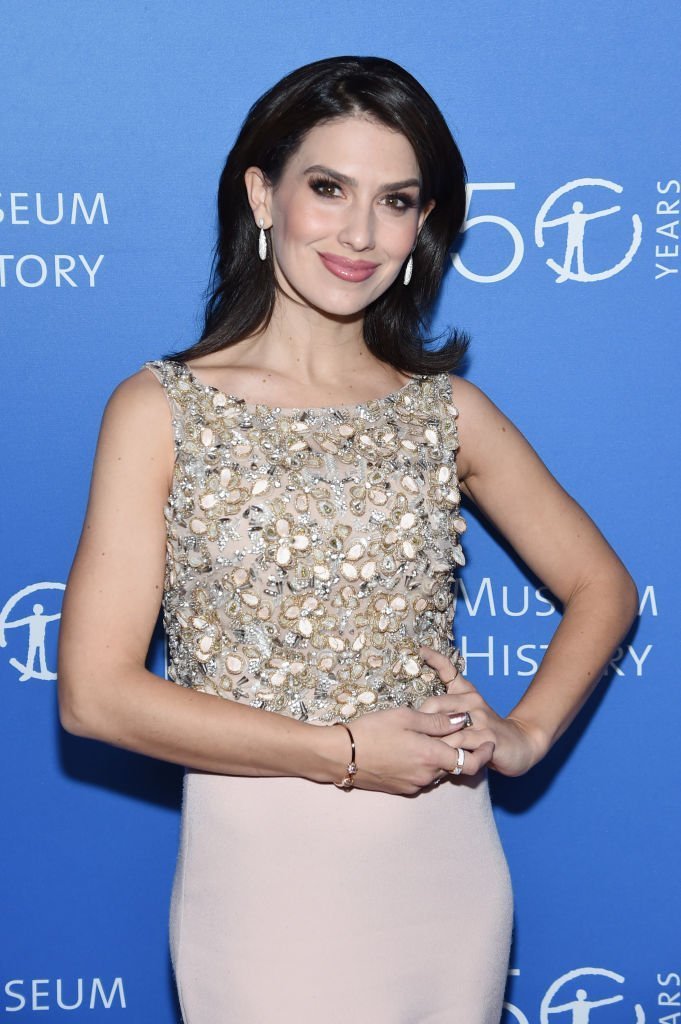 While Carmen and Leonardo, pose in front of them, their daughter Carmen flashes a smile at the camera, with crossed arms.
As revealed by the
Daily Mail
, Hilaria also
shared
 several photos of the family's shopping time on her Instagram story. One  of the family pictures had the
caption
:
"How far we have come in a year. Wet hair, sweats, tired am faces…Kmart background and price tags, a flamingo, what else?"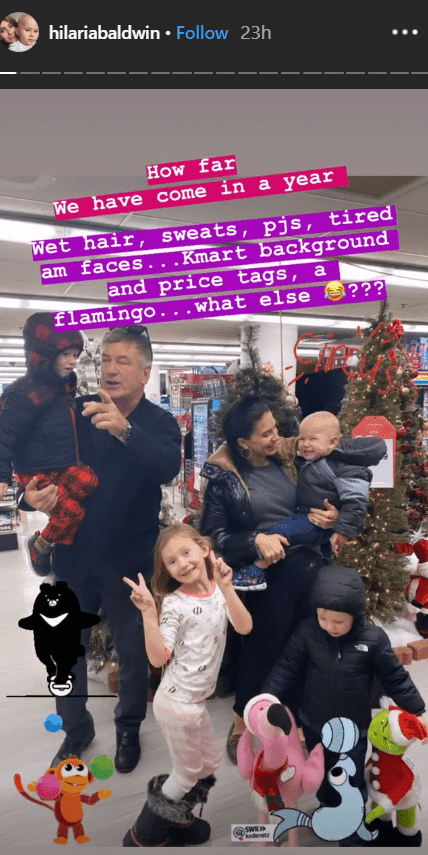 The post was in honor of their 2018 family Christmas card, which they snapped while on a terrace in New York.
Fans loved seeing the happy looks on the family's faces as it came weeks after PEOPLE disclosed that Hilaria suffered a miscarriage.
The mother-of-four made the sad revelation after she had her 20-week scan with her doctors. Unfortunately, this will be the second time the 35-year-old will lose her pregnancy as she lost one just seven months ago.
Hilaria shared her devastation in a clip that showed her explaining what transpired to her daughter Carmen.
Soon after the occurrence, Haliaria revealed to Extra that she was feeling better physically and emotionally.
However, she stated that sharing her experience was hard for her as talking makes the incident more realistic than she could handle.
Luckily the loss has brought Alec and Hilaria closer, and they are even attending therapy to help them through this stage of their lives.
According
to PEOPLE, fans have also taken to showing the couple love. Hilaria's fans and followers empathized with her and made it known to the fitness instructor that they had also been through the pain of losing a pregnancy.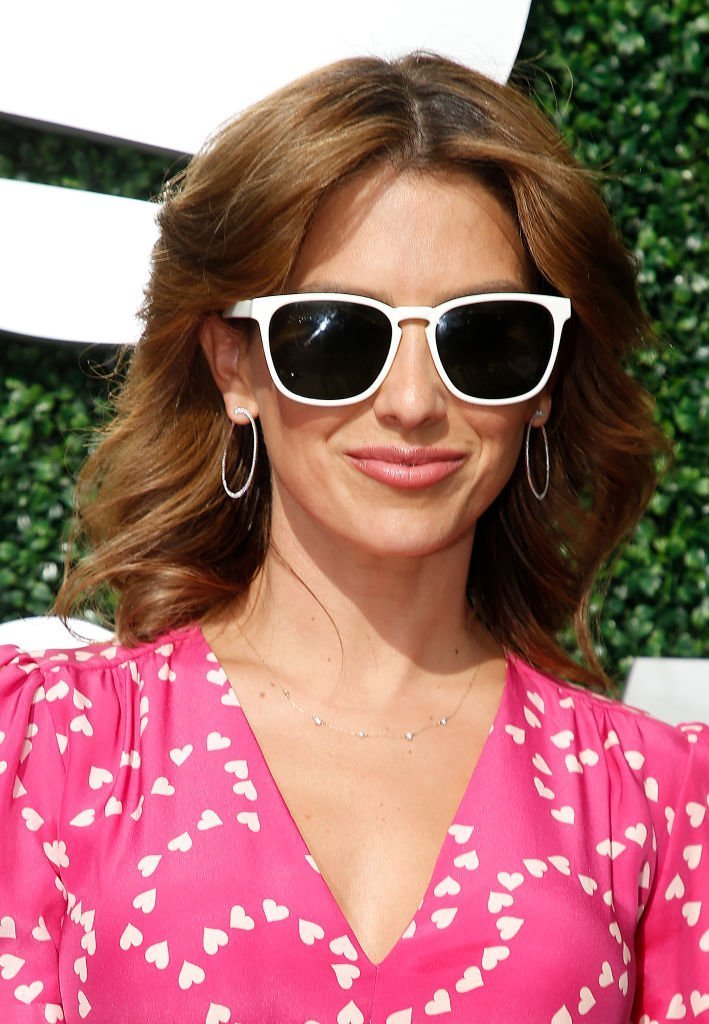 The outpour of love and encouragement led the "Mom Brain" podcast co-host to share on her Instagram story that she hoped that affected parties could get to a place of "unburdening these heavyweight emotions."