Meet Jason Momoa's Eldest Daughter Lola Lolani Who Looks like His Carbon Copy
Lola Lolani Momoa is one of the two children born to American celebrity couple Jason Momoa and Lisa Bonet. The famous pair treasure little Lolani, and here are a few things to know about her.
Lolani has a brother, Nakoa-Wolf Manakauapo Namakaeha Momoa, who is a year younger than she is. While he is no less important than her, this article will focus a lot more on little Lolani, who never stops melting hearts on social media.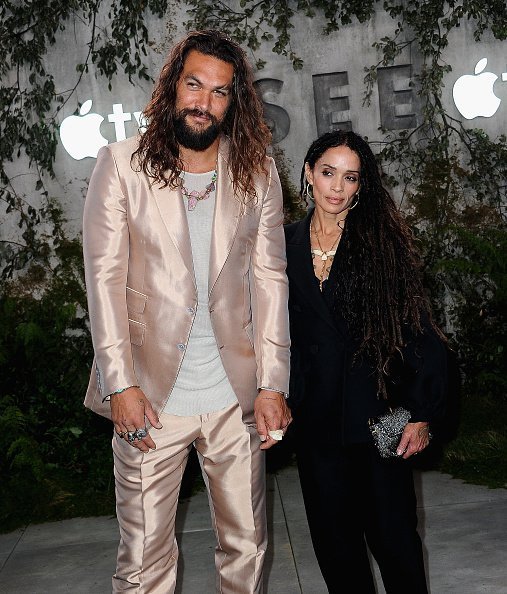 LOLA LOLANI MOMOA BIO: AGE, PARENTS AND NET WORTH
Lola Lolani Momoa's age is 12; she was born on July 23, 2007, in Los Angeles to actors Jason Momoa and Lisa Bonet. Although the couple had been together for well over a decade, they didn't tie the knot until October 2017 long after birthing Lolani.
It is thanks to her parent's fame that Lolani is a person of public interest. Some of her father's most famous works include playing the role of Khal Drogo in the world-famous HBO series, "Game of Thrones," the titular character in DC's 2018 film, "Aquaman" and many others.
Lolani's mother, Lisa Bonet, is no less established in the movie industry, having starred in numerous series and movies throughout her career, which has lasted for nearly four decades. Thanks to her blooming career, Bonet boasts of a net worth of $10 Million while Jason Momoa net worth is $14 million.
LOLA LOLANI'S UNIQUE HERITAGE
Pictures of Lolani and her younger brother show that they have inherited the rare mix of their parent's genes. Indeed, Jason Momoa's children exude a beauty unique to them even though they are in their early years.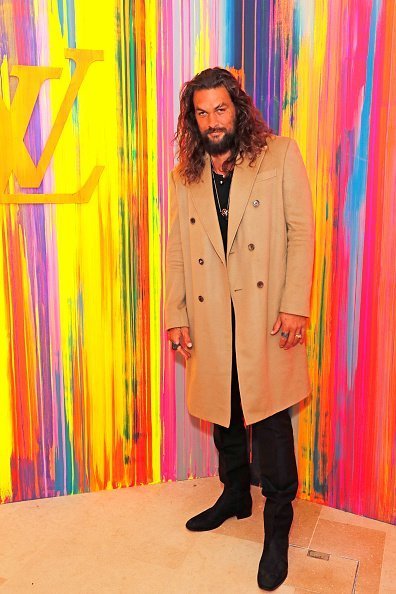 Jason Momoa Wiki has it that he is a rich mix of native Hawaiian German, and Irish while Lisa Bonet Lola Lolani Momoa is African-American! Is it really any wonder that Lolani already melts hearts on social media with her simple and yet so sweet looks?
LOLA LOLANI HAS A FAMOUS SIBLING
Fame runs in the Momoa-Bonet clan. Lolani's parents are not her only famous relative; thanks to her mother's previous marriage, actress Zoe Kravitz is her much older half-sister. Zoe Kravitz is also a name widely popular in the movie industry. At 30, Kravitz has made a name for herself in Hollywood by starring  in a number of films, including the "Divergent" film series and "Mad Max: Fury Road."
Lola Lolani Momoa and Zoe Kravitz share a sweet bond. The actress is also popularly known for flaunting affection for her hunky stepfather and step-siblings on social media. It is perhaps this tight-knit bond that the family shares that has made them one of Hollywood's most adored blended families.
WILL LOLANI EVER DATE… HER FATHER SAYS NEVER
Tall and handsome Jason Momoa loves Lola Lolani Momoa, but he sure can't seem to think of his daughter swooning over any man! In a recent interview with Kelly Clarkson on her eponymously named talk show, Momoa shared that he wasn't ready for 12-year-old Lolani to start dating, and he humorously exclaimed that "Lola is a saint, she is gonna be a nun."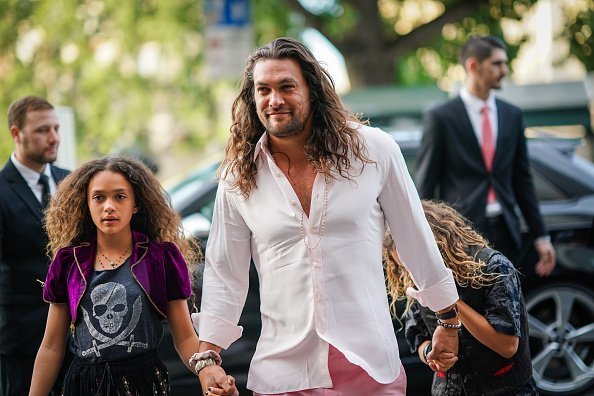 The actor explained that he doesn't think his daughter is interested in boys yet, but "it's gonna be fun when the boy does arrive." "All those weapons," he jokingly added. Well, that is one thing that will make for good news!
JASON MOMOA WANTS LOLANI TO HAVE A CAREER OUTSIDE OF HOLLYWOOD
Lola Lolani comes from a family of entertainers, and going by the famous trend in Hollywood, it is  expected that she and her brother, Nakoa Wolf may follow in their parent's footsteps. As a matter of fact, it seems they might have begun down that path; Lola Lolani Momoa's movie appearances include a cameo alongside Nakoawolf in "Aquaman."
While fans seemed to love the children's unexpected appearance, their father has shared hopes that the children actually grow up to find careers outside of Hollywood. Although a bit disheartening to hear, the famous actor shared his reasons as he spoke in an interview with EXTRA TV conducted on the sets of "Aquaman."
He
disclosed
that he wants them to be "intelligent," and actually "use their brains to save the world," not just fight a nonexistent being as he does on screen!
If nothing else, it is obvious that Momoa is ready to support and guide his children whatever their choices may be, and that is why he is so sweet. It is sure hard to sit still waiting for little Lola Lolani Momoa, and Nakoawolf to become adults!