10 Facts about Reggie Bush's Wife Lilit Avagyan Who's Said to Be Kim Kardashian's Lookalike
Lilit Avagyan, the wife of former football running back Reggie Bush, looks just like his former girlfriend, Kim Kardashian. They have three children together and a strong relationship.
With almost 200K followers in her Instagram account, Lilit Avagyan is a celebrity in her own right. However, her relationship with Reggie Bush is what propelled her to fame. Here are 10 facts about Lilit, including her occupation, children, and similarities with Kim Kardashian.
Reggie Bush is not shy when it comes to sharing his wife's pics on social media!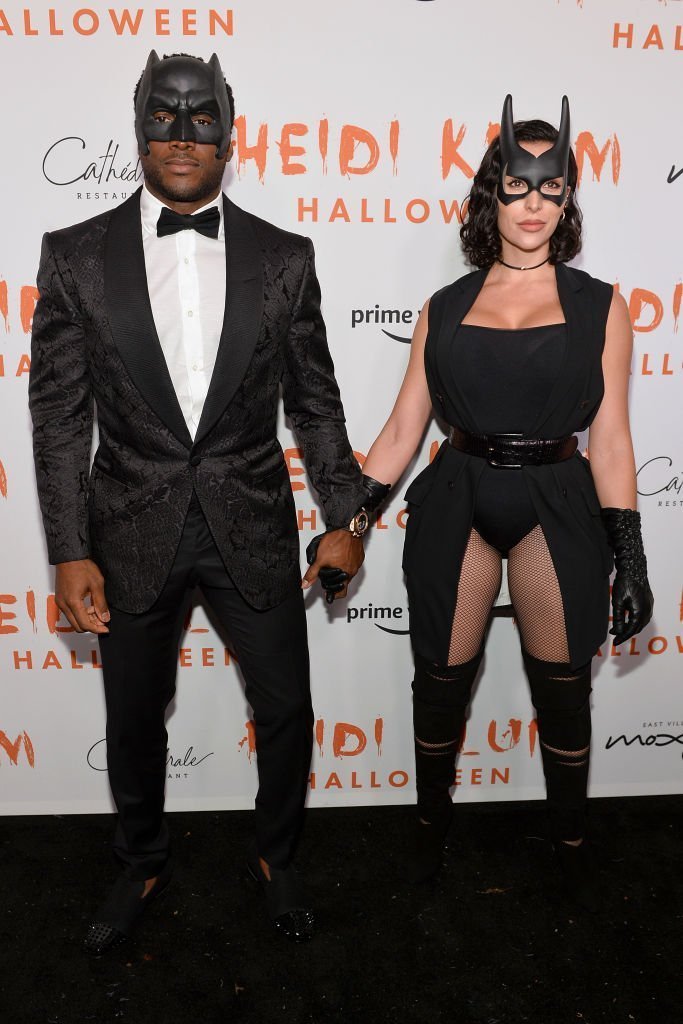 Lilit's family
Reggie Bush's wife was born on November 30, 1987, in Armenia. Her parents are Avag, an engineer working for International Solar Electric, and Juleta Avagyan. They currently live in Chatsworth, Los Angeles.
Lilit also has a sister named Anna, who is a fitness instructor and owner of her weekly boot camp. As shown in Lilit Avagyan's Instagram account, she supports her sister's business.
Lilit Avagyan's career
The 32-year-old celebrity fell in love with dancing when she was only a child. Due to her outstanding skills, she has won several awards over the years, including the Rising Star Open dance competition held in Florida in 2010.
Apart from that, she appeared on "Dancing with the Stars" as a guest performer during Ashlee Simpson's season 6 "Boys" performance.
Lilit Avagyan's relationship with Reggie Bush
Former NFL player Reggie Bush and Lilit Avagyan started dating in 2011, shortly after Reggie and the "Keeping Up with the Kardashians" star Kim Kardashian ended their rocky three-year-long relationship.
Reggie, who played with several professional NFL teams throughout his career and won the Super Bowl with the New Orleans Saints in 2010, retired in 2017, only one year after Lilit told TMZ he would not retire.
Lilit Avagyan and Kim Kardashian
Ever since Lilit and Reggie's romance hit the spotlight, netizens have been comparing the professional dancer and Kim in more than one way.
Apart from the obvious physical similarities that even Jennifer Lawrence once pointed out, both ladies share an Armenian heritage!
Comparison between North and Briseis
If that wasn't enough, people took things to the next level when they started comparing Reggie and Lilit's child Briseis and Kim and Kanye West's daughter North.
While the resemblance between both celebrities is evident, it was not the first time that Reggie made headlines for the same reason. Before dating Lilit, he was in a short relationship with Melissa Molinaro, who is also a curvaceous brunette often compared to Kim Kardashian.
Reggie Bush and Lilit Avagyan's wedding
After dating for a few years, Lilit and Reggie tied the knot in July 2014. The ceremony, in which the dancer officially became Lilit Avagyan Bush, was held in at The Grand Del Mar in San Diego.
Although the night was undoubtedly special for the couple, one of the aspects that attracted more attention to it was that Brody Jenner, Kim's stepbrother, attended the event.
Kim Kardashian's stepbrother attended the ceremony
Not only Brody and Kaitlynn Carter were at Lilit and Reggie's wedding, but he also shared a photo on his Instagram account!
Brody's presence was especially intriguing because he chose not to attend Kim and Kanye's wedding to work as a DJ at a party.
Lilit Avagyan's pregnancies and children
A little over a year before Lilit and Reggie got married, they welcomed their first child, Briseis, to the world. She was born on May 6, 2013, a month before North West.
Apart from Briseis, the couple has two more sons together: Uriah, born on July 12, 2015, and Agyemang, born on September 2, 2017.
Lilit and Reggie Bush's net worth
At the moment, Lilit's precise net worth is unknown. As a way to estimate it, though, the average salary of a dance instructor in the US is close to $50,000.
Since she has won several awards and has appeared on TV shows, she is very likely to earn more.
Reggie, on the other hand, has a reported net worth of $14 million out of his professional NFL career and endorsement deals with companies such as Pepsi, Pizza Hut, Adidas, and so on.
Nowadays, Reggie and Lilit's relationship is still growing strong, and he is not shy when it comes to sharing his wife's pics on social media!
Lilit is a protective mother
Unlike some celebrities, Lilit prefers to keep her children out of her social media accounts. Similar to Halle Berry, who has barely shown the faces of her children on Instagram, the professional dancer is part of the protective moms' club.
Protective or not, Lilit Avagyan and Reggie Bush's relationship is strong and beautiful, and their three children are proof of it.