'Friends' Reunion Will Reportedly Not Be a Reboot
Confirmation on the reboot of 'Friends' remains in the balance as it is revealed that the show is working towards a reunion special.
According to PEOPLE, the six-member cast of "Friends," made up of Jennifer Aniston, Matt LeBlanc, David Schwimmer, Matthew Perry, Lisa Kudrow, and Courteney Cox are discussing the potential of reuniting.
It is reported, the original cast and the show's co-creators David Crane and Marta Kauffman are in talks for an unscripted reunion special, which will air on HBO Max.
An insider tells PEOPLE, the show will not be airing a reboot, so they will not reprise the original storylines from when the show began in 1994.
Instead, it is expected that they are planning on a reunion special similar to revivals such as "Will and Grace" and "Mad About You." The difference is that there will be a lot more freedom with the characters.
As the key players in the show continue their discussions towards an actual project, a source says nothing has been confirmed yet and reveals:
"They are in talks for a reunion special. It really depends on how things shake out. It has to be the right treatment, and the right timing."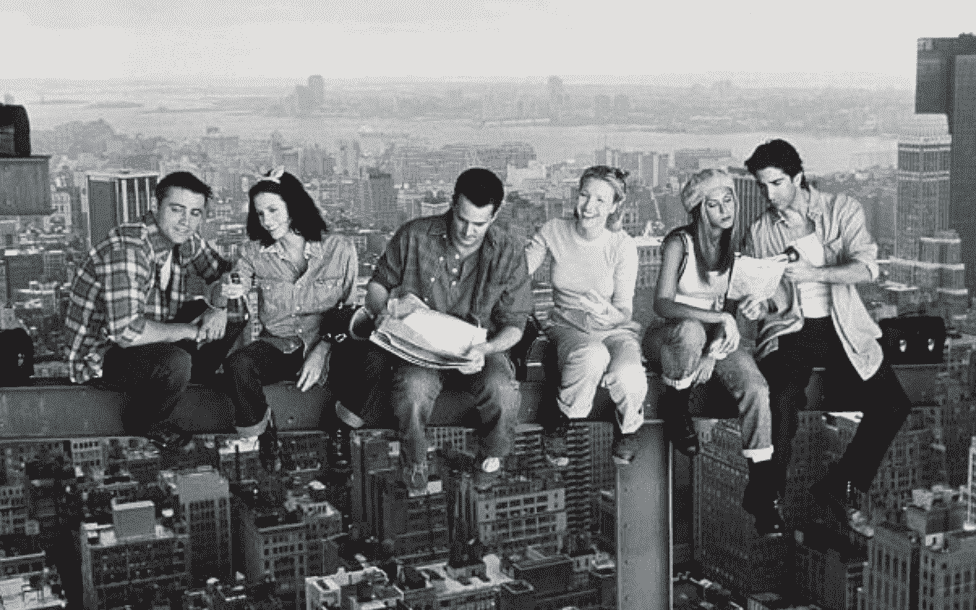 In October, Jennifer hinted to Ellen DeGeneres at the possibility of a project, but quickly shut down the idea of a "Friends" reboot, she explains:
"Like a reboot? No. listen, we would love for there to be something, but we don't know what that something is. So we're just trying. We're working on something."
So far, Jennifer has been the only star to address the news and even shared a picture of the cast enjoying dinner together. In the caption on her first instagram picture, she includes a play on words with the shows title, writing:
"And now we're Instagram FRIENDS too. HI INSTAGRAM."
After 10 seasons on air which ended in 2004, a source close to Jennifer says the show was one of her favorite projects to date.
It is revealed that she was so emotional after the finale that she cried for several days over the fact that a project so dear to her had ended.