Mary J Blige Stuns in Tight Leather Pants, Fur Coat & Thigh-High Boots in Photo
Mary J. Blige is reclaiming her life and slaying while at it. The 48-year-old singer and actress recently had jaws dropping as she flaunted killer curves in tight leather pants and thigh-high boots.
Blige doesn't need to tell anyone that she's glowing because her latest photos are enough proof. After overcoming addiction and abusive relationships, the lifestyle switch is long overdue.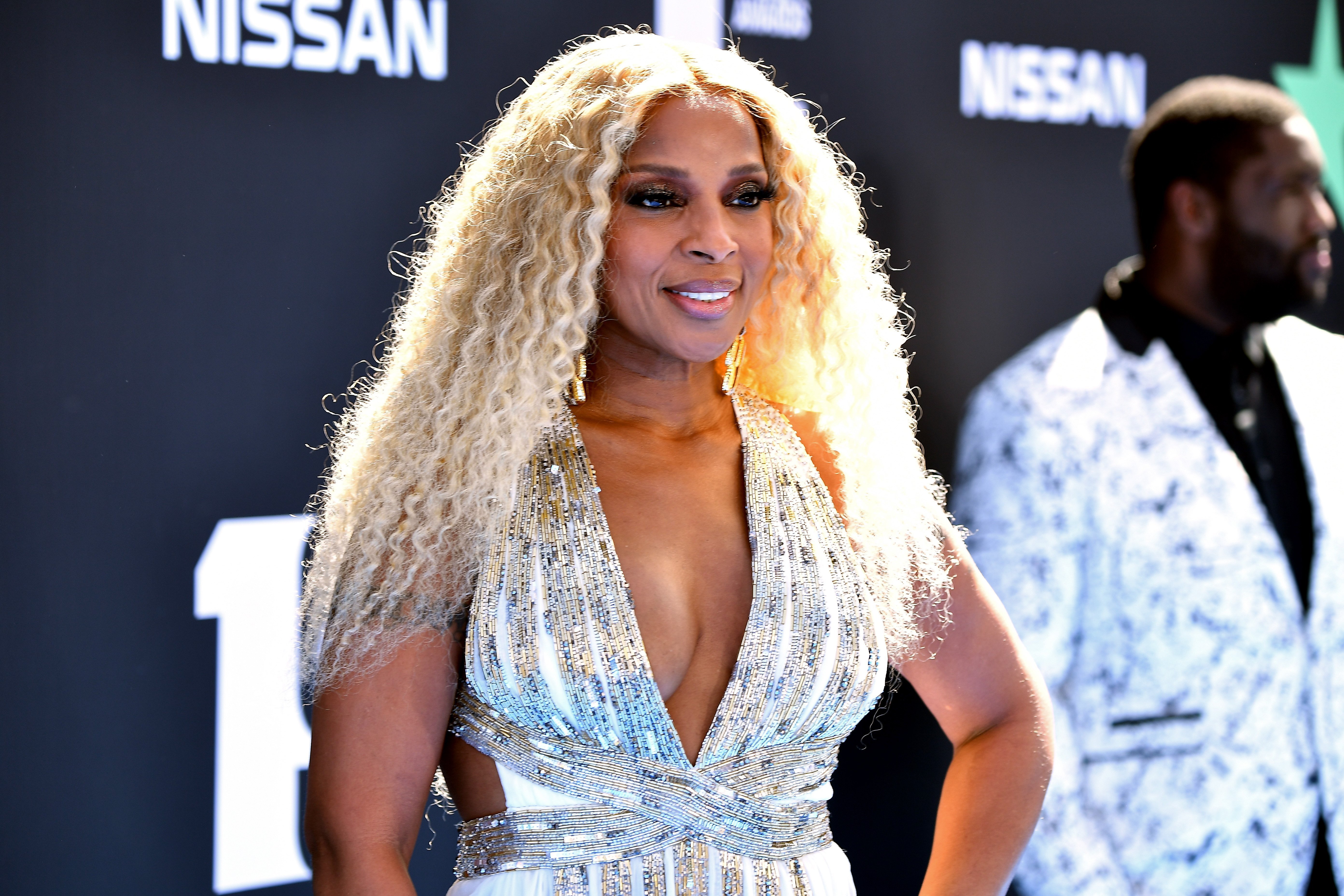 In a recent photo shared via Instagram, Blige dressed her curves in an almost all-black ensemble consisting of a velvety top, leather pants, and thigh-high suede boots.
"Right now it's about me and little Mary. It's like that's my baby, my little girl. She needs my help…and I'm not going to ever let anybody hurt her"
The "Be Without You" singer contrasted her outfit with a brown fur jacket and blond curls worn loose and parted in the middle. Her signature large hoop earrings and several rings topped off the fierce look.
"Never give up on you!" Blige captioned the photo, which immediately had fans and celebrity friends turning up with positive comments.
"Wowww weeeeeeeee my jeeeeeeesus," gushed "Empire" actress Tasha Smith while music executive Russell Simmons dropped by with a "Hey Mary!" and one red heart emoji.
"I need that whole look in my life," another fan raved.
It's hard not to notice that Blige has been looking better than ever since her drawn-out, contentious divorce from ex-husband Kendu Isaacs was finalized last year.
The "Mudbound" star married Isaacs, her manager, in 2003, and filed for divorce in 2016 amid reports that the latter was stepping out on his wife during the marriage.
Kendu Isaacs wants more spousal support from MJB, says her "divorce songs" have hindered his employment chances: https://t.co/YpqMAZU2E4 pic.twitter.com/4viWKBOoDK

— MadameNoire (@MadameNoire) October 23, 2017
Blige and Isaacs' divorce was even messier because the former manager kept trying to increase the initial $30,000 monthly spousal payments his ex was ordered to make.
Now a free woman, Blige – who previously overcame drug and alcohol addiction – is focused on looking out for herself first.
Referring to her inner child, Blige said in a recent Self Magazine interview:
"Right now it's about me and little Mary. It's like that's my baby, my little girl. She needs my help…and I'm not going to ever let anybody hurt her again. She needs to live, she needs to play. She doesn't mind her life being used to help someone else…. But I have to take care of her."
Blige is also not mincing words when it comes to the possibility of getting into a relationship again. The nine-time Grammy winner has made it clear that if ever she were to consider another man, he would have to come loaded.
"He has to have more money than me, that's for sure," she said candidly. "Because I'm not taking care of any more men."