Donnie Wahlberg's Childhood Crush and Other Facts about One of 'Blue Bloods' Favorite Stars
He got started as a teen idol and has come to portray one of America's favorite characters in Primetime television, but between these two sides of him, there is a lot more to discover.
50-year-old singer, songwriter, actor, and producer Donnie Wahlberg rose to fame in the late eighties as a member of the boy band New Kids on the Block, and he has managed to remain an important figure in show business ever since.
Donnie has been under the spotlight for his entire adult life, and naturally, there are many little stories about him to share with his huge fanbase or anybody interested to know more about this multitalented star.
8 SIBLINGS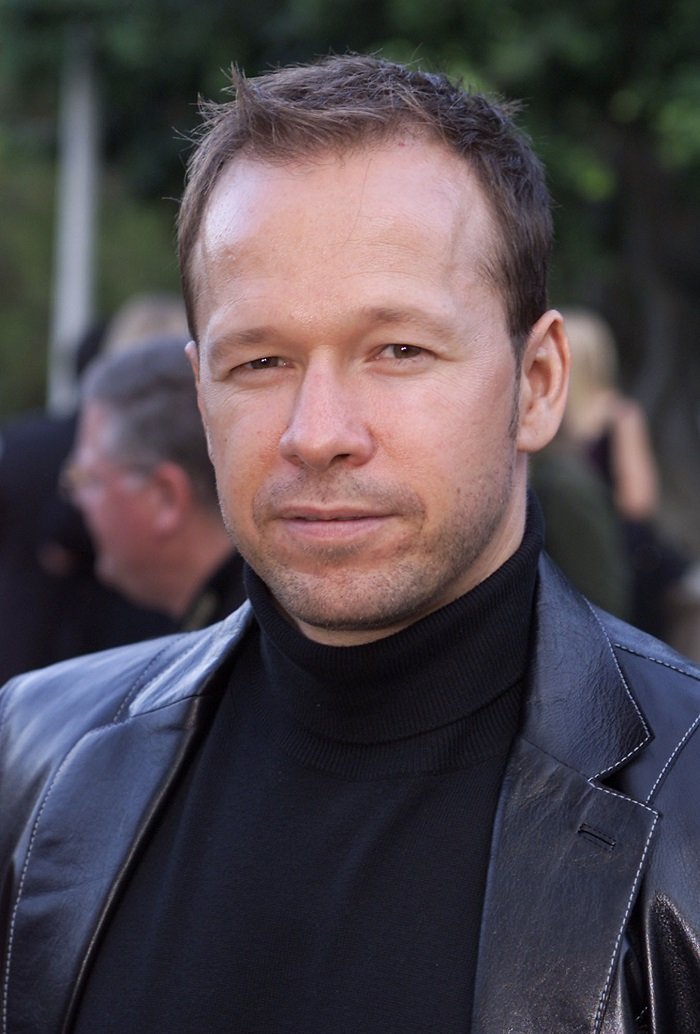 Donnie is the eighth of nine children. His only younger brother is also actor Mark. While Mark followed Donnie's steps, becoming a singer, he was first to make the switch to acting, debuting in 1993 in "The Ben Stiller Show."
Donnie and Mark's older siblings are named Arthur, Jim, Paul, Robert, Tracey, Michelle, and Debbie. They are all part of the family's reality show "Wahlburgers," along with their mother Alma.
FILM DEBUT
While Donnie had taken part in several video shorts during his years in New Kids on the Block, it was in 1996 when he actually played a role, in the film "Bullet," directed by Julian Temple and starring Mickey Rourke and Tupac Shakur.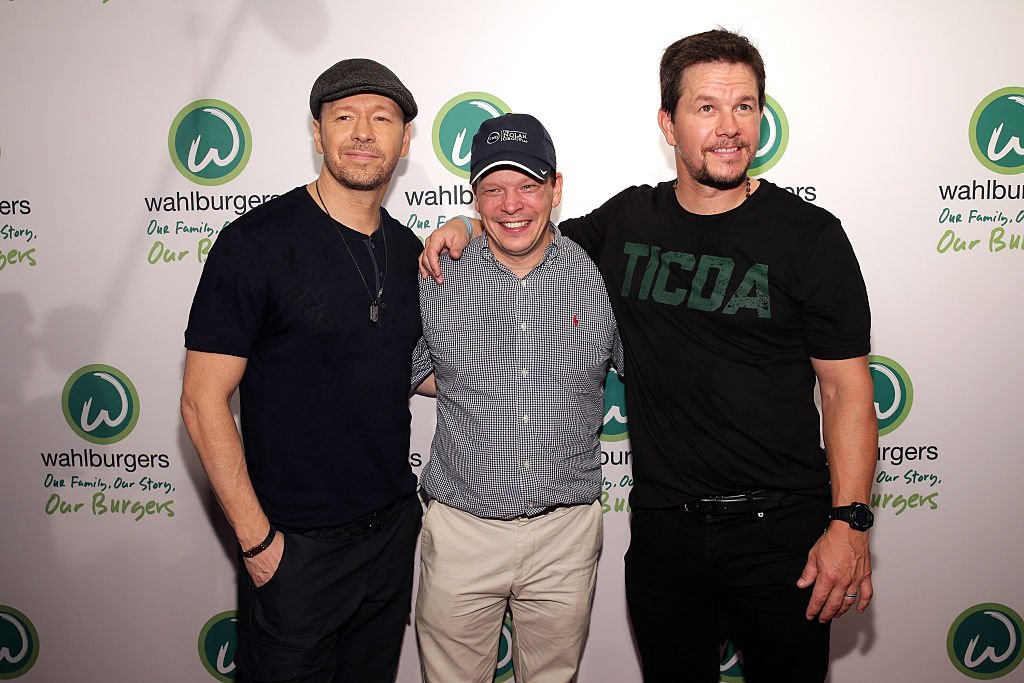 More than 20 years later, Donnie remains a relevant and active actor with appearances in many series and films. Curiously, his only Emmy nominations have resulted from producing co-producing "Wahlburgers," where he appears as himself.
FIRESTARTER
While Donnie is known to be a loving man who is very attached to his mother, siblings, children, and even to his huge fandom that goes back to his NKOTB years, there was a darker side of him, since he liked to cause trouble as a young man.
In 1991, when Donnie was 20 and the lead singer of the boy band, he was arrested and charged with first-degree arson after starting a fire in a Louisville, Kentucky, hotel where the band was staying. He denied having broken the law at the time.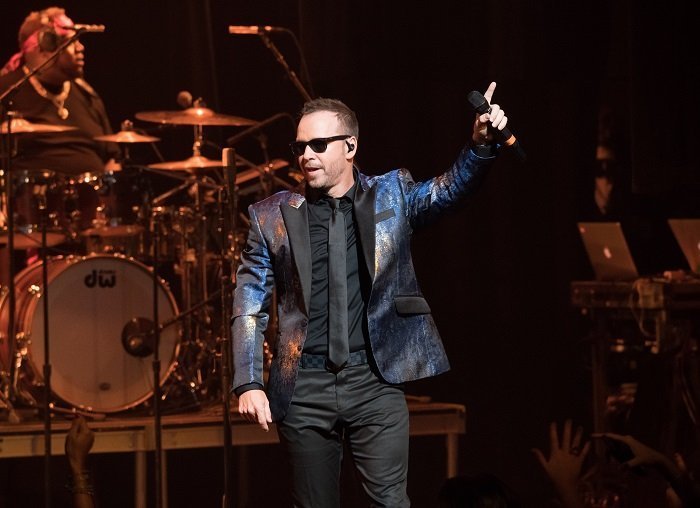 TWO MARRIAGES
Before entering into his current high-profile marriage with model and actress Jenny McCarthy, Donnie was married to Kimberly "Kim" Fey for more than eight years, filing for divorce in August 2008, citing "irreconcilable differences."
Six years after divorcing his first wife, Donnie married McCarthy, and the two have been together ever since. They started in their own reality TV series "Donnie Loves Jenny" between 2015 and 2016.
BOSTON CELTICS
Donnie is a diehard fan of the NBA team Boston Celtics, and he is a frequent attendee at their home games at TD Garden in support of the team.
Next time I'm on a video screen at the @tdgarden in #Boston it will be on the #MixtapeTour in late June! Hopefully when @nkotb confetti is piling up on top of @celtics #Banner18 confetti from a few weeks earlier! ☘️❤️🙌🏼👍🏼✌🏼🙏🏼🎉🏆💪🏼👊🏼 pic.twitter.com/msPBYsZLf7

— Donnie Wahlberg (@DonnieWahlberg) November 18, 2018
But his devotion to the Celtics doesn't end there, and he also lent his voice for the documentary series "The Association: Boston Celtics" in 2010. Donnie also served as narrator to the ESPN documentary "Celtics/Lakers: Best of Enemies"
WEDDING WITH JENNY MCCARTHY
Donnie and Jenny surprised everybody by getting married a little over a year after news of a romance between the two surfaced in 2013. The two tied the knot in St. Charles, Illinois on August 31, 2014.
Both Donnie and Jenny's children from their previous marriages were in attendance, and for Donnie, they stole the show. 
Still can't get over these two! Jenny McCarthy and Donnie Wahlberg's wedding album: http://t.co/6oZCmh6c8N

— Us Weekly (@usweekly) September 13, 2014
"I think seeing Jenny come down the aisle with her son and hearing my son's toast was probably two of the highlights for sure," the actor and singer told ABC at the time.
WORKING WITH HIS BROTHERS
All nine of the Wahlberg's siblings are very close to each other and contrary to what happens in some families, working together has only made their bonds even stronger, as their joint venture as restaurateurs and reality TV stars show.
"It's been an amazing journey that has brought us closer together as a family and launched our little business to heights we never could've imagined," Donnie told A&E in April 2019, when the tenth and final season of "Wahlburgers" was announced.
HIS INPUT IN BROTHER MARK'S MUSIC
Apart from sharing the family passion for restaurants, Donnie and Mark have in common a life devoted to the entertainment industry, and far from causing a rivalry between the two, they have always supported each other's careers.
While Donnie was at the top of his popularity in NKOTB, Mark, under the name "Marky Mark" worked with his brother to produce, mix, and arrange his two albums "Music for the People" (1991) and "You Gotta Believe" (1992).
Donnie also co-wrote some of the most remarkable tracks from the albums, including the number one single "Good Vibrations." 
HE WAS RELUCTANT TO A NEW KIDS ON THE BLOCK REUNION
As soon as NKOTB disbanded in 1994 after their sells started to disappoint, their most devoted fans started to dream about the band's reunion, with some powerful people in show business interested in earning the credit for bringing them back.
The first known attempt came from MTV in 1999 when they invited the former bandmates to perform together once again at the Video Music Awards.
On that opportunity, every member but Jonathan Knight agreed to be on the show, but with the band incomplete, the entire thing was canceled.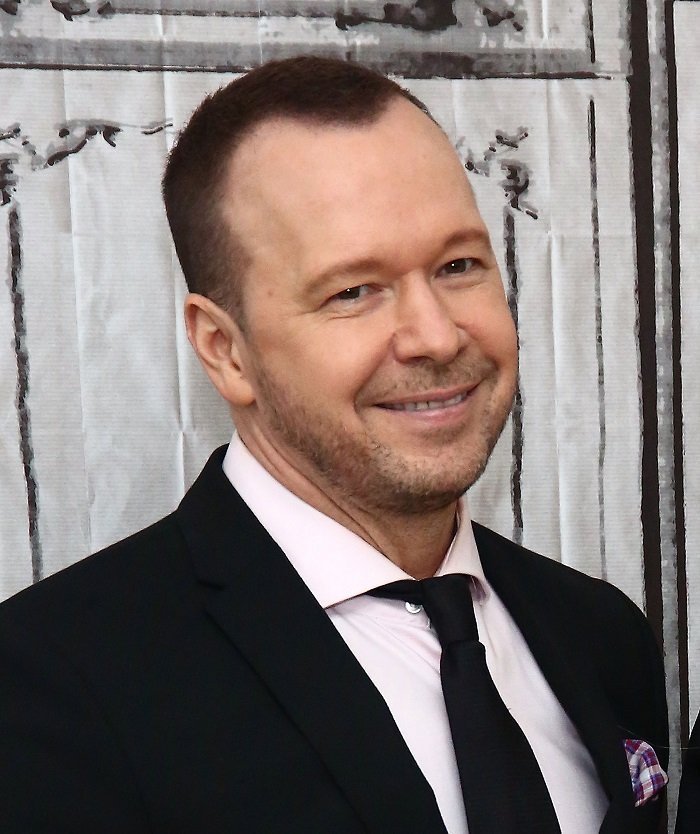 But in the second attempt at a reunion, promoted by VH1 reality series "Bands Reunited," Donnie was one of the several ex NKOTB to refuse to even appear in the reality in 2004. Fortunately, they all agreed to return in 2008.
HIS LOVE FOR PHOTOGRAPHY
Donnie has always known to be a man of many interests and talents, and in 2014, he revealed that he had taken a serious liking to the art of photography, sharing that he was collaborating with Canon.
"My younger son is very interested in art and photography already. He can help me and it's something we can do together. As I've gotten older, I've sort of slowed down and am more interested in capturing moments myself," Donnie told ABC.
BLUE BLOODS
As of late 2019, Donnie is approaching his tenth anniversary as part of the cast of CBS police procedural "Blue Bloods," on which he shares the screen with the veteran actor Tom Selleck, who plays his father.
Donnie has appeared in every single episode of the show, playing NYPD detective Danny Reagan, part of an Irish Catholic family with several ties with law enforcement. It has grown to be his most recognized work.
SIXTH SENSE
As mentioned above, Donnie debuted on the big screen alongside two legends, and his most famous role is undeniably that of Danny Reagan, but the film that really put him in the radar for greater work in Hollywood was "The Sixth Sense."
#TBT to when "singer guy" Donnie Wahlberg (left) became "actor guy" Donnie Wahlberg (right) filming The Sixth Sense! pic.twitter.com/BPPYlkQ8I1

— Donnie Wahlberg (@DonnieWahlberg) March 31, 2016
The 1999 thriller written and directed by M. Night Shyamalan, required Donnie to lose over 40 pounds to portray deranged ex-mental patient Vincent, stealing the show with his powerful performance.
HE HAS TWO CHILDREN WITH HIS FIRST WIFE
Donnie shares two sons with his former wife Kimberly Fey. Their names are Xavier (born in 1993, and known to join a death metal band, which his father supports) and Elijah (born in 2001, and still underage, living with his mother).
The two young men are very private and all that we know about them is still mostly through their father's social media posts.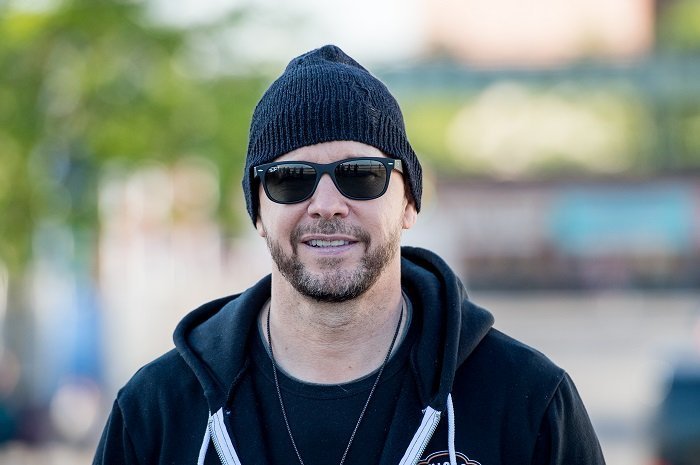 MCCARTHY AND HIM DECIDED NOT TO HAVE CHILDREN TOGETHER
Apart from being the father of two biological sons, Donnie is the stepfather of Jenny's son from her marriage to John Asher (divorced in 2005), Evan Joseph Asher, who is 17 and in the autism specter.
With three "children" to think of in their blended family, Donnie and Jenny shared in 2017 that after much consideration, they had decided not to keep adding new members to the pack."We want to be able to give all our energy to them and still enjoy our golden years," a then-44-year-old Jenny told ET.
HIS BIGGEST FAN
NKOTB hardcore fans, known as "Blockheads" are a peculiar lot, and they are very protective of the members of the band, whom they consider to be their "brothers."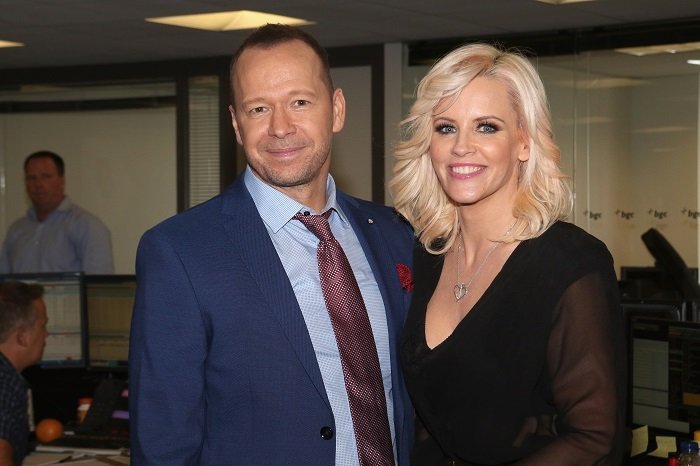 Donnie is very fond of his many fans, and he knew they had to approve Jenny when the two became an item. Fortunately, Jenny knew how to make them identify with her as one of Donnie's greater fans. 
"When [Jenny and I] first started talking, she was like… 'I'm a Blockhead too; if your fans mean that much to you, then I'm gonna be with them. They're my sisters too.' But the fans have been very supportive… They look after me; they're like my sisters… They watch my back. And they love her," Donnie said.