Brazil's President Accuses Leonardo DiCaprio of Funding Amazon Fires
Leonardo DiCaprio, one of the most famous and active voices when it comes to the protection of the environment, was accused of contributing to the wildfires plaguing the Amazon rainforest.
On Friday, the Hollywood actor was the target of Brazilian President Jair Bolsonaro, who claimed that DiCaprio has donated $500,000 to torch the Amazon.
It has been reported that Bolsonaro also accused the World Wildlife Federation (WWF) of intentionally starting Amazon wildfires in order to receive donations.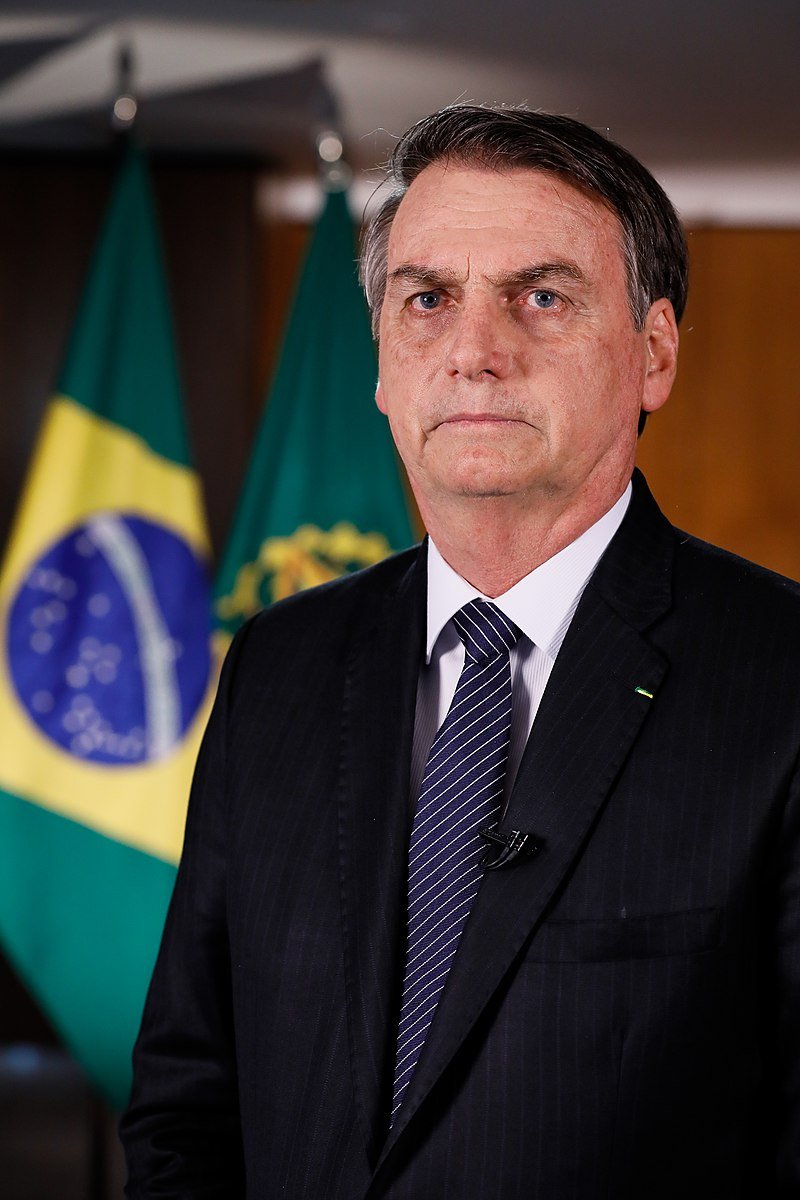 BOLSONARO BELIEVES THE WWF SET FIRE TO THE RAINFOREST
According to the Brazilian, DiCaprio gave half a million dollars to the non-profit organization, adding that the group purchased photos from firefighters battling the flames in the amazing to increase fundraising.
Bolsonaro said:
"This Leonardo DiCaprio is a cool guy, right? Giving money to torch the Amazon. So what did the NGO do? What is the easiest thing? Set fire to the forest. Take pictures, make a video."
ACCUSED WITHOUT PROOF
After pointing his finger at DiCaprio, the 64-year-old said that part of the money the actor donated went to the people who were setting fires across the rainforest.
However, despite his serious claims and accusations, Bolsonaro is yet to present any evidence to back up his words and both WWF Brazil and DiCaprio have issued statements regarding the controversy.
The NGO foundation and the actor have openly denied the existence of the $500,000 donations, even though DiCaprio has previously voiced his support towards the organization.
According to the "Titanic" star, while worthy of support for trying to preserve their natural and cultural heritage, he did not fund any of the organizations targeted.
WHO IS TO BLAME FOR THE FIRES?
Furthermore, it has been reported that scientists and experts have blamed ranchers, farmers and land speculators for the deforestation, with the intent of using the land for agricultural purposes.
The Amazon is considered to be the largest tropical rainforest int he world, accounting for more than 50% of global tropical rainforest according to Ph.D. Researcher Matthew Stewart.
Around 30% of known species call the Amazon their home, including 390 billion trees from around 16,000 different species, so the wildfires affecting the rainforest are still one the world's biggest concerns.
So far, over 2,240,000 acres have been burned since the start of the year, with the burning of the Amazon reaching its peak in August.