Jeannie Mai from 'The Real' and Boyfriend Jeezy Spend Thanksgiving with His Family
Jeannie Mai and rapper Jeezy spent a lovely Thanksgiving with the rapper's family in Atlanta, and they also took a moment to visit some kids from the rapper's foundation, proving that they're committed to helping others, as Mai recently explained.
It's been only three months since "The Real" co-host Jeannie Mai and Jeezy went public with their year-long relationship, and fans can't get enough of the attractive couple.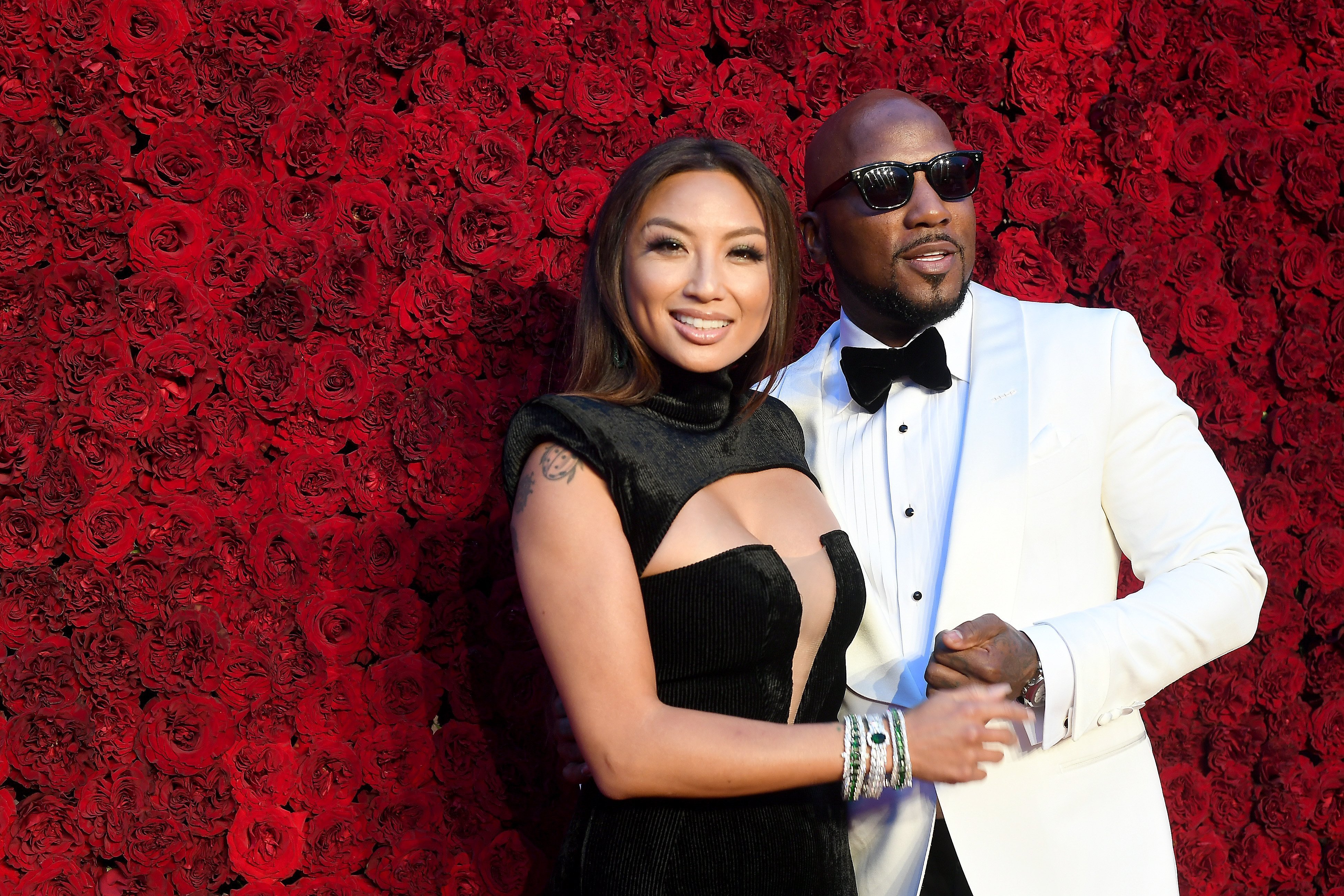 FAMILY FIRST
On Thanksgiving, Mai flew to Atlanta to spend the holiday with Jeezy and his family, as the rapper and philanthropist revealed on an Instagram post.
In the picture, Jeannie is rocking a long-sleeve red dress while standing beside Jeezy and holding his arm. He, on the other hand, can be seen hugging a young relative while standing in the middle of the family group. 
"Family over everything. Happy Thanksgiving, from ours to yours," he captioned the picture.
SOCIAL MEDIA REACTS
Fans of the new couple took over the comment section to gush about their special bond and how great it is to see Mai spending time with Jeezy's family. 
"I peep Jeannie. She's definitely family," wrote one user.
Another added, "I'm really here for this relationship. Mai Jeezy."
And a third one got a bit excited saying:
"I want you two to have a baby soooo bad!! Omg that baby would be soo freaking cute! I love yalls love."
COMMITTED TO SERVING 
While in Atlanta, Jeannie also took some time to visit the kids of Jeezy's Street Dreamz Foundation for the holidays, as she shared on an Instagram pic:
"This season is about counting our blessings.. and to always give back. While in Atlanta I joined @jeezy to support his @streetdreamzfoundation as they continue to serve the community. Thank you Turning Point Group Homes for letting us spend our Thanksgiving with you. PS. Kids, We all know who won the dance battle."
Talking to People on their latest edition, Jeannie revealed that although there was an instant attraction between her and Jeezy when they met on "The Real," it was their passion for helping others and having a purpose what sealed the deal for both.
Their first time seen in public together was at the inaugural SnoBall Gala, created to raise funds for Jeezy's non-profit. And Jeezy is not the only one doing something to make a change.
Mai, who was abused by a relative at a young age, has been raising awareness about human trafficking for years and is currently producing the second part of her documentary "Stopping Traffic: The Movement to End Sex-Trafficking."
This is Mai's first public relationship since her tumultuous divorce from Freddy Harteis, who was her husband for ten years.