Wendy Williams Appears to Call Kevin Hunter 'Deadweight' as She Shares Photo from Airplane Following Thanksgiving Trip to Miami
Wendy Williams reflects on her new life and the "dead weight" she's shed while on Miami flight home to NY.
Wendy Williams celebrated Thanksgiving in Miami, and she posted a photo on Instagram that seems to cast major shade on ex-husband Kevin Hunter.
The photo shows a contemplative, but happy-looking Wendy staring out of the airplane window, and her caption says it all.
Hunter, who has been supporting his mistress lavishly on Wendy's dime - even gifting her with luxury sports cars - is out in the cold.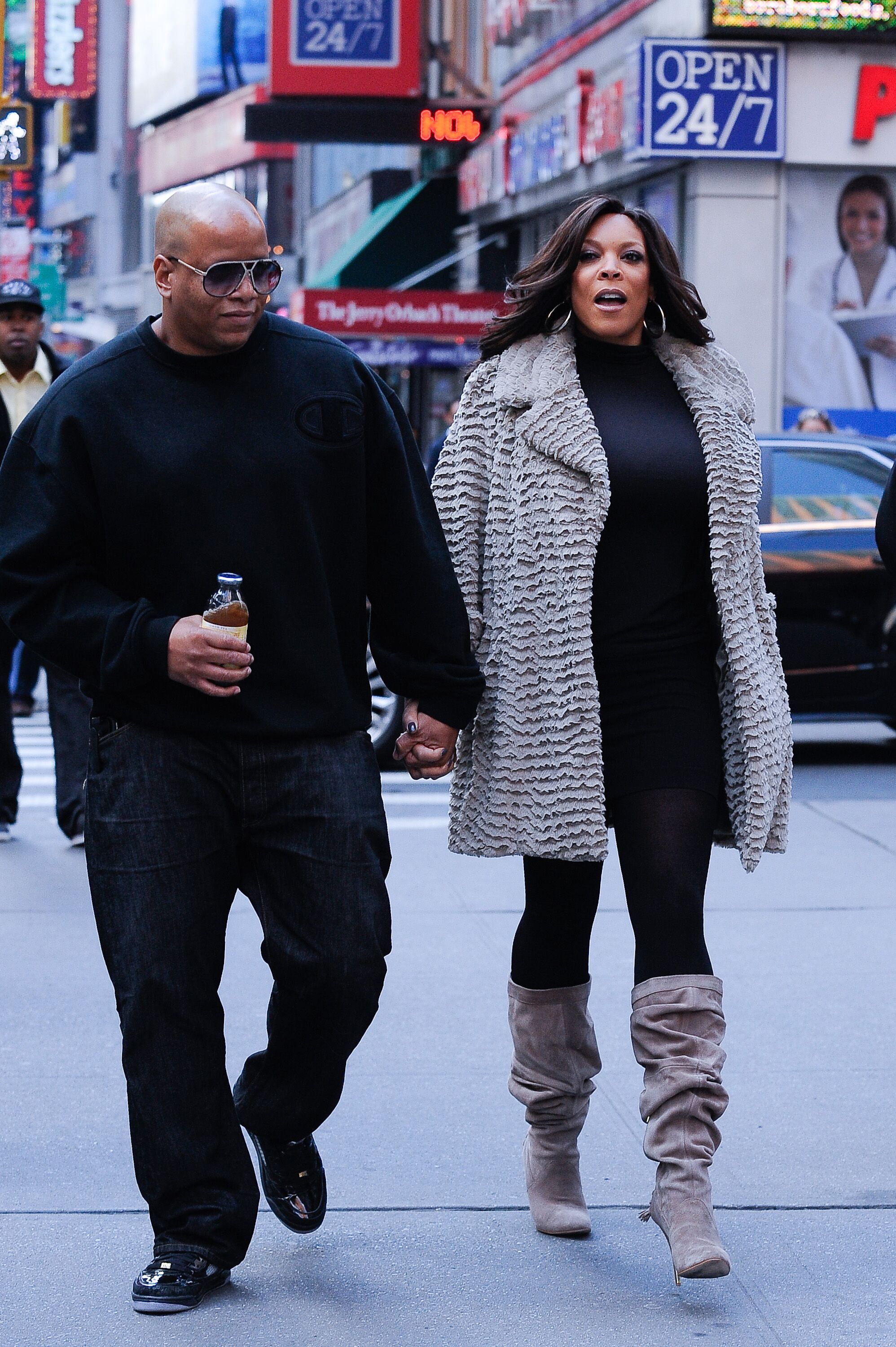 WENDY WILLIAMS IS COUNTING HER BLESSINGS
Traditionally Thanksgiving is a time of taking stock, being thankful for all the good things in our lives - and the absence of the not-so-good...
Wendy, who spent the holiday with her son Kevin Hunter Jr surrounded by her loving family, has a lot to be thankful for. She wrote:
"But with dead weight gone & new life VERY clear I've discovered the BEST me ever. Wheels up..see you again soon Miami ❤."
Wendy, who divorced Kevin Hunter this year after 23-years of marriage, seems to be referring to her ex as a "deadweight." The talk show host filed for divorce after discovering her then-husband had fathered a child on his long-time mistress.
SURROUNDED BY LOVE AND FAMILY
But if this has been a year of harsh realities, it has also been a year rich in achievements and triumphs for Wendy. In another post, she shared a photo of herself and Kevin Jr surrounded by their family. She wrote:
"Nothing feels better than food for the soul! Some @ the table some @ the pool side…but love is all around❤" 
WENDY WILLIAMS MOVES FORWARD
It is wonderful to see the talk show host move forward past her pain, and into a new phase of her life where she is becoming as she herself says "her best self."
Her fans agree and many commented on the post, concurring with her assessment of Hunter as a "dead weight." Fan @robbiebrinkley wrote:
"Dead weight!!! Yes!!!"
Wendy's friend RHOA star NeNe Leakes also commented that she was happy for Wendy and her wonderful new life. So are we.
Happy Thanksgiving, Wendy.
WENDY WILLIAM FIRED KEVIN HUNTER FROM HER SHOW
Wendy Williams dumped her cheating husband Kevin Hunter after he fathered a child on another woman, and then proceeded to fire him from his job as her producer.
Wendy moved swiftly to cut all and any financial ties to Hunter and make sure he doesn't get access to even a cent of her money. Wendy even had the aforementioned care repossessed...
Hunter, who has been supporting his mistress lavishly on Wendy's dime - even gifting her with luxury sports cars - is out in the cold.
Kevin Hunter is out of a job, out of luck and apparently out of money.