Hoda Kotb from 'Today' Takes Stroll with Her Daughters Ahead of Hosting Macy's Thanksgiving Day Parade
Hoda Kotb is fully invested in her role as a mother months after adopting her second daughter, Hope Catherine. She bonded with them just ahead of Thanksgiving last week. 
At 55, Hoda Kotb enjoys every precious moment she has with her two girls. The late bloomer is newly engaged, but amid her celebrations and work, she took out her girls for a walk on Thursday morning. 
According to the Daily Mail, the "Today Show" host was strolling through New York City in the candid shot she shared to Instagram. The post is found below.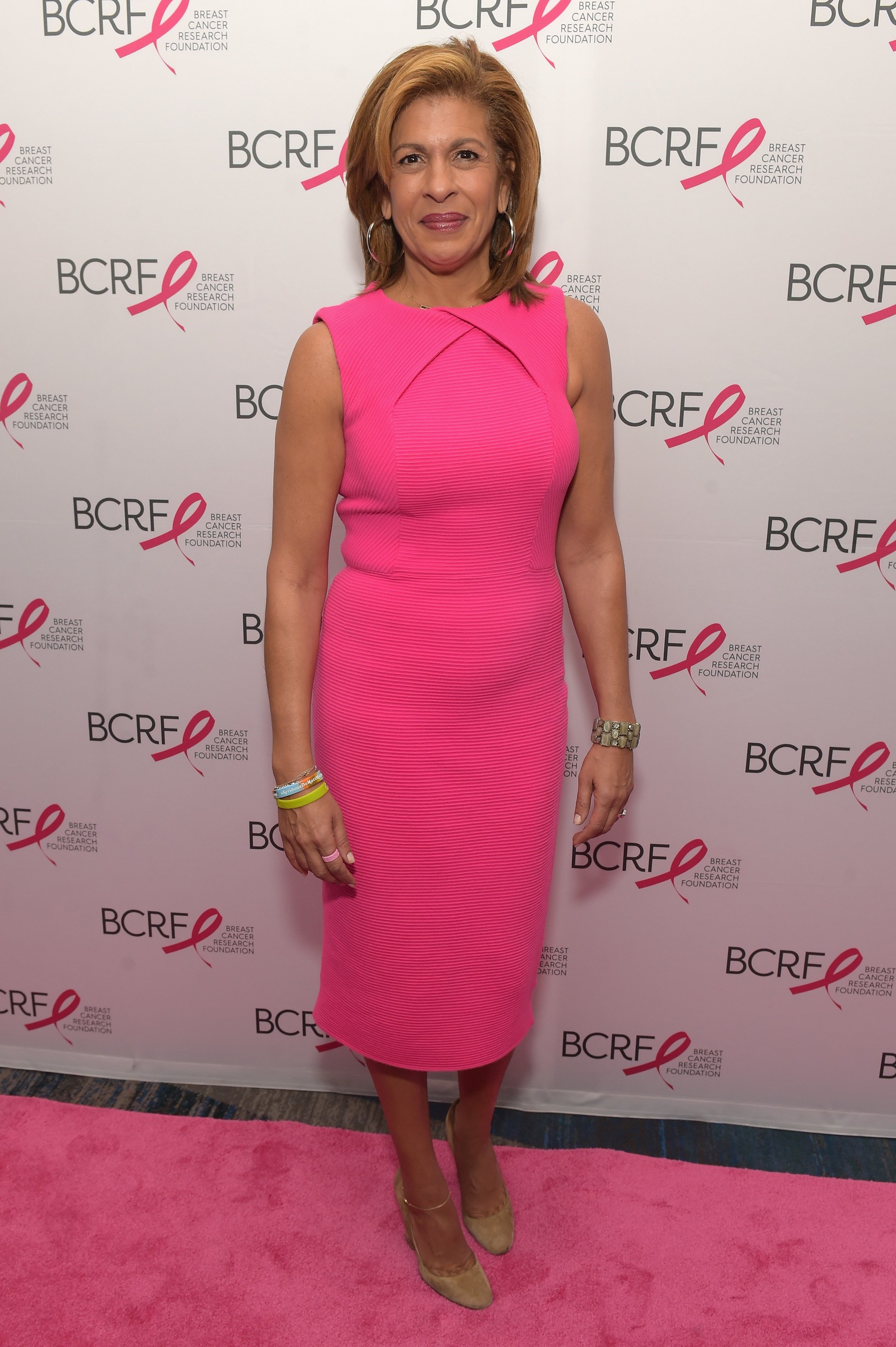 Hoda goes casual for outing with daughters
In the picture, Kotb wore a grey sweatshirt with a burgundy winter coat, black pants, and light blue sneakers. She had her hair in a messy ponytail and wore a big grin as she looked down at her daughters. 
Hope Catherine, whom Kotb adopted in April, sat in a stroller all covered up and with a pink blanket over her. Her two-year-old sister Haley Joy stood right in front of her on a platform attached to the stroller. 
Her daughter had a more colorful look
The tot wore a blue sweater with a pink winter coat and colorful leggings. She had on a pair of purple sneakers as she stood facing her sibling. 
In the caption, Kotb wrote, "On the move xx." The heartwarming family photo was missing Kotb's fiancé Joel Schiffman, who proposed only days earlier. 
Hoda's engagement announcement
The tv-personality announced her new status to her colleagues on Monday. She showed off her engagement ring before sharing the story of how she was proposed to. 
It was during Kotb and Schiffman's latest weekend vacation while the couple was dining on the beach. According to Kotb, the American financier "said some beautiful things," then he asked her to marry him. 
Schiffman joins in for Thanksgiving
The 61-year-old was present during the family's Thanksgiving celebrations on Thursday. He and Kotb's relatives joined them for a cozy night that included other celebrations. 
The journalist shared pictures of the occasion, captioning it by telling fans they celebrated a couple of birthdays and had an ice-cream party in addition to the observance of Thanksgiving.
The photos reflected all three occasions, with the last showing an adorable Haley Joy with two older girls each holding up an ice-cream cone. We hope the holiday weekend was as enjoyable as it was long.