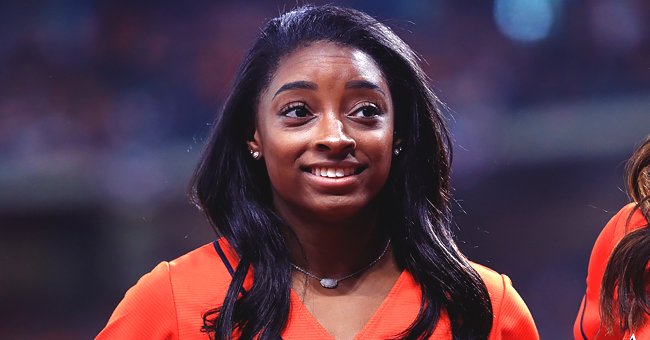 Getty images
Simone Biles Stuns in Leopard-Print Swimsuit as She Sits on Boyfriend Stacey Ervin Jr's Shirtless Shoulders in a Cute Photo
Simone Biles wows fans on Thanksgiving getaway in Belize in a sensual animal print swimsuit.
Simone Biles has had a momentous year. She has been acclaimed as the most decorated gymnast of all time and added triumph after triumph to her roll of achievements.
But it has also been a tiring year, and so Simone headed for tropical Belize for Thanksgiving with her family and her gorgeous boyfriend, Stacey Ervin Jr.
The Tokyo Olympics start next summer, and Simone won't get many chances for R&R from now on.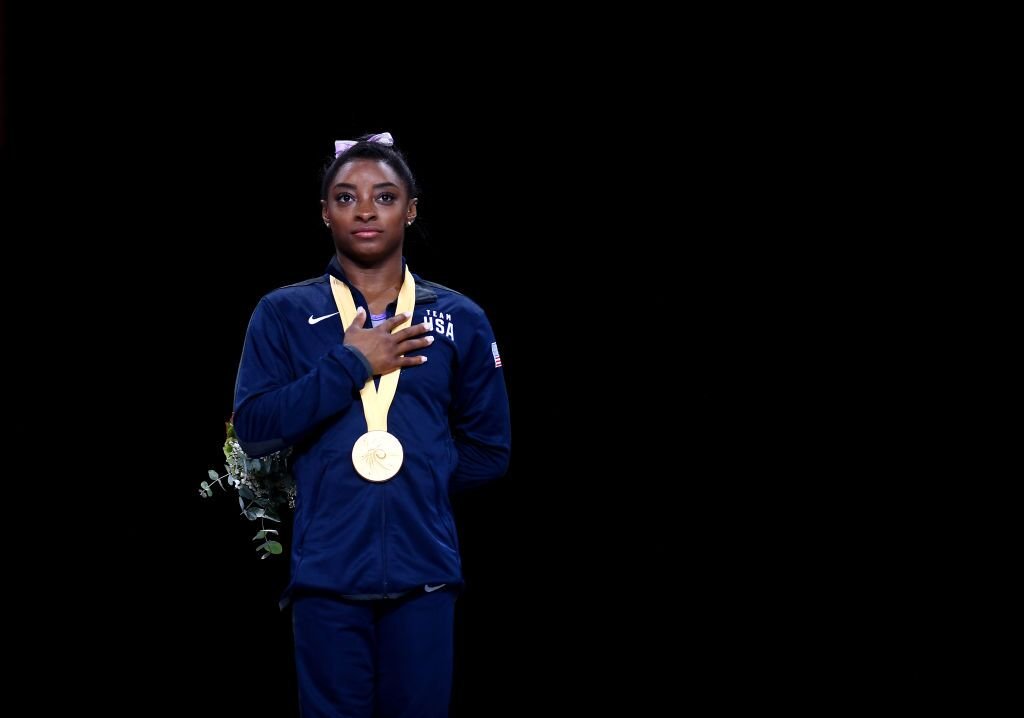 Simone Biles on the podium at the 2019 World Artistic Gymnastics Championships in Stuttgard/ Source: Getty Images
SUN AND SAND FOR SIMONE BILES
Yes, Tokyo is on the horizon, but for a few glorious days Simone kicked back and soaked up some sun and fun on the beach.
She posted a series of stunning photos of herself and her loved ones in Belize, including one in which she is perching on her hunky boyfriend's shoulders...
SIMONE BILES STUNS IN LEOPARD SKIN
Those of us who are facing blizzards and hurricanes can't help but feel more than a little green at the sight of a glowing Simone on Erwin's shoulders looking incredible in a sensual animal-print swimsuit. She wrote:
"I can't belize you're mine ?"
Simone revealed that she had no intention of working out on her vacation or doing anything strenuous at all, but being Simone she just couldn't resist adding a double summersault to a plunge into the sea.
SIMONE BILES HEADING FOR 2020 TOKYO OLYMPICS
The Tokyo Olympics start next summer, and Simone won't get many chances for R&R from now on.
The 4-time Olympic medalist, who has garnered 25 world championships medals, will be looking to stake her claim on the gold, and cheering her on will be her devoted boyfriend of two years, Stacey Ervin Jr.
We can expect some history-making routines from our champion gymnast.
We Belize in you, Simone.
SIMONE BILES' CHRISTMAS LIST
After Thanksgiving comes Christmas, and it's gift-giving time again.
We wonder how Simone Biles is going to top the Christmas present she gave her mother Nellie last year...
The world's greatest gymnast popped a red Mercedes into her mom Nellie's Christmas stocking, and even though she was criticized for it at the time. Simeone was unrepentant.
After all, Nellie, who is Simone's biological grandmother, has been her constant support throughout her life. We can't wait to see what Simone will surprise Nellie with this year.
Please fill in your e-mail so we can share with you our top stories!