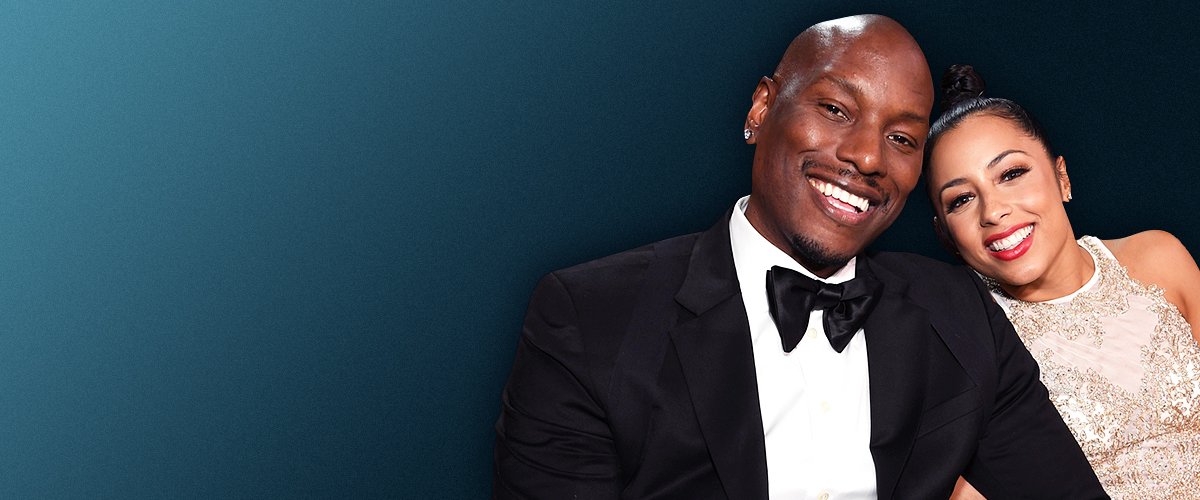 GettyImages
Samantha Lee Gibson: 10 Gripping Facts about Tyrese Gibson's Amazing Wife
After a troubled marriage with his first wife, actor, and rapper Tyrese found love again in the arms of Samantha Lee Gibson, with whom he's been married for three years. The happy couple shares one daughter, and faith has played a massive role in their relationship.
Coming from a "normal" background and being pushed into the limelight after marrying a celebrity its not an easy task. But Samantha Lee Gibson has managed to deal with it with grace and poise.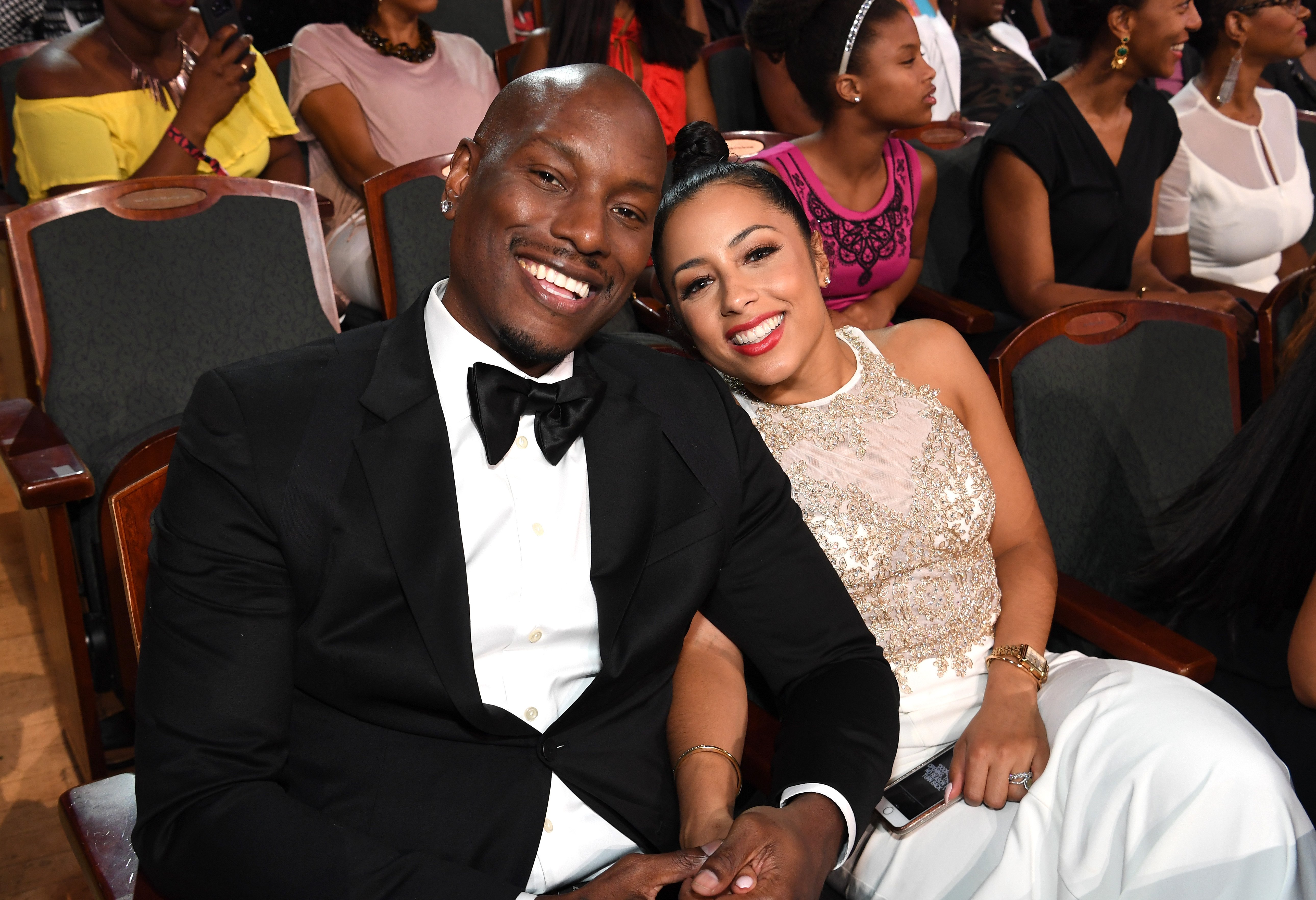 Tyrese Gibson & Samantha Lee Gibson at Black Girls Rock! on Aug. 5, 2017 in New Jersey | Photo: Getty Images
The gorgeous woman is the perfect mix of beauty and brains, and although she's better known as Tyrese's better half, she has her own accomplishments to boast about. Here's a glimpse into the life of Tyrese Gibson's wife.
SAMANTHA LEE GIBSON – BIO, AGE
Samantha was born in October 1989 to Patti Randolph and Tom Schwalenberg in Dayton, New Jersey. She has Ecuadorian, Jamaican, and African-American heritage and recently celebrated her 30th birthday with a lavish party.
Gibson explained that he started praying for a wife when he realized how empty and lonely he felt amid the chaos of his busy schedule and life of partying in Hollywood. Then, he met Samantha
She also has two brothers, Thomas Schwalenberg and Mike Spencer. However, she seems to have a closer relationship with Thomas, who is also married and has an adorable daughter.
Talking about her family background on a visit to Pastor Creflo Dollar's web series "Your World with Creflo," Samantha revealed that her family had a lot of struggles and was "pretty dysfunctional."
"My whole life was not peaceful. There were fights; my father left, just a lot of things I was dealing with," she said.
SAMANTHA LEE GIBSON'S NET WORTH
Despite her personal struggles, Samantha has managed to build a pretty successful life for herself. Although her net worth is not known, she's said to be "well paid" and was living on a hefty salary even before meeting her husband.
Tyrese Gibson's net worth, on the other hand, was reportedly around the $10 million in 2017, an amount that he amassed during his more than three decades in the entertainment industry.
SAMANTHA'S EDUCATION
The 30-year-old obtained a bachelor's degree in Psychology from the University of Georgia in 2012 and graduated with a Cum Laude recognition.
Samantha also earned a master's degree in social work and a Marriage and Family therapy certification from UGA in 2015.
She recently passed her test to become a licensed clinical social worker.
On top of all her qualifications, she also has a certification in mixology and bartending from the Professional Bartending School of Atlanta.
WORKING TO HELP OTHERS
Gibson worked at the Georgia Department of Human Services in the Division of Family and Children Services for a year, overseeing protective services for children involved in situations of domestic violence and abuse.
Later, she worked with Project Safe, Inc. as a Night/Weekend advocate, aiding victims and providing immediate assistance for their safety and offering educational programs to communities, among other tasks.
She's currently the executive director of The Love Circle Foundation, a non-profit created by Tyrese Gibson to offer mentorship for young people to dream beyond their current reality, and become better versions of themselves.
MARRIAGE TO TYRESE GIBSON
Tyrese Gibson and Samantha Lee (neé Schwalenberg) met in 2015 through some mutual friends.
After Gibson showed his interest, they exchanged their numbers, but Samantha was hesitant about dating a celebrity.
They connected again a year later, and after dating for less than a year, they got married in a secret ceremony on Valentine's Day 2017 at their Georgia home.
Gibson first shared the news on social media claiming that it was supposed to be a secret and received backlash after referring to Samantha as his "black queen," since many fans didn't think she would count as black because of her light skin.
THE ROLE OF FAITH IN THEIR MARRIAGE
Both Tyrese and Samantha are religious individuals, and their faith in God played an important role in the development of their relationship and their decision to get married.
Gibson explained that he started praying for a wife when he realized how empty and lonely he felt amid the chaos of his busy schedule and life of partying in Hollywood. Then, he met Samantha.
They were open and honest with each other from the beginning. Once Samantha had a ring on her hand, they went through premarital counseling sessions and prayed for the solidification of the best marriage they could have.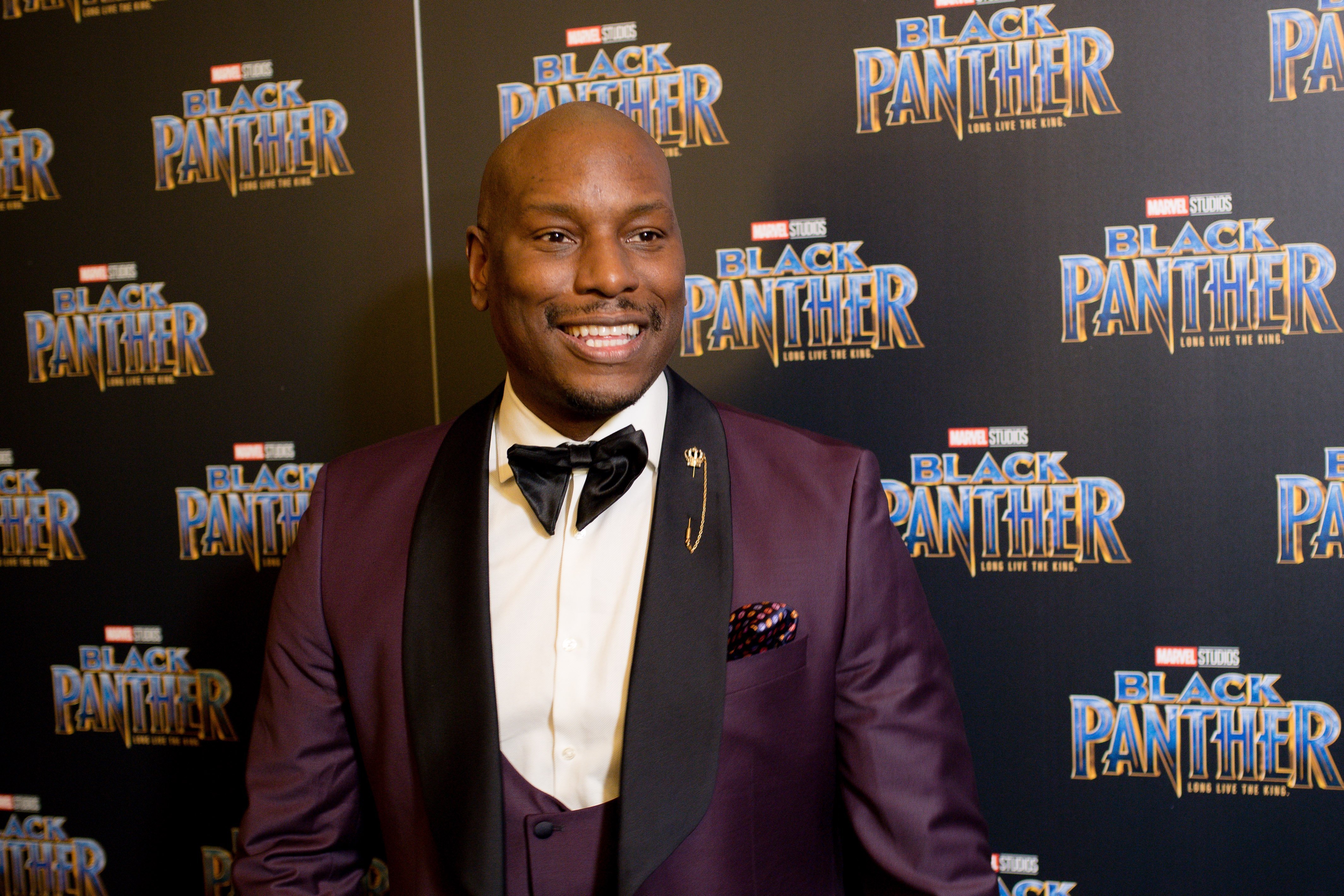 Tyrese Gibson attends the Marvel Studios "Black Panther" Atlanta movie screening at The Fox Theatre on February 7, 2018 | Photo: GettyImages
"I found the woman I can't live without," Tyrese told Pastor Dollar. And continued:
"We went out of our way and took the time actually to get to know each other and be transparent. Rather, it's embarrassing or crazy, tell me who you are, give me the heads-up about what I'm walking into…"
Samantha's Instagram account is filled with testimonies, bible verses, and reflections on faith, as she enjoys inspiring others and hearing from people's experiences when it comes to their religious backgrounds.
HOW THEY SHUT OUT THE HATERS
Talking about the haters and how they deal with the negativity that people have been throwing at their marriage from day one, Tyrese and Samantha explained that they rely on God to tune out the hate.
The "Fast & Furious" star explained that since they've got God in their life, they don't let the energy of haters affect their purpose in life.
However, Samantha confessed that it took her some time and prayer to learn to ignore the negativity.
But once she did, she realized the only purpose of haters is to bring her and her marriage down, so she started to refocus her energy into making her relationship work.
THEIR LAVISH HOME
The couple lives in a 25,000-square-foot, six stories home in Georgia, the same one where they got married.
The home has seven bedrooms, nine-and-a-half baths, a recording studio, a cozy living room, and a vast garden with a pool.
However, the most striking objects on the house are Gibson's real-life Transformers. He has a large-scale Optimus Prime by the pool, and a replica of Bumblebee in the foyer, which is the first thing visitors see when they arrive.
"It's me staying in touch with my childhood dreams," the actor told People of the figures. "I was lucky enough to star in the Transformers franchise . . . I thought it was only right to get them custom-made for our estate."
Despite the playful side of the home, it's size is ideal for a growing family.
WELCOMING SORAYA LEE GIBSON
Tyrese and Samantha Lee Gibson's baby, Soraya Lee, was born on October 1, 2018, after Samantha was in labor for 30 hours, according to what Gibson said on social media.
He captioned a photo of himself sleeping next to the then-newborn crib:
"My wife is the real champion here I have never seen this level of strength and will power … She was in labor for 30 hours … 8 pounds 6 oz later … We know our daughter came here to change things."
Soraya joined 12-year-old big sister Shayla, Gibson's daughter from his first marriage to Norma Gibson.
Pics of the now 1-year-old girl can be found both on Tyrese's and Samantha's Instagram accounts.
CUSTODY AND CHILD SUPPORT BATTLE
In late 2017, Samantha stood by Tyrese's side when he got involved in a petty custody battle with Norma, who claimed in court documents he had been violent to their daughter.
The whole ordeal sent Tyrese into a public emotional meltdown, posting a video to social media where, in the middle of tears, he begged Norma not to take his daughter away from him.
He was eventually awarded joint custody of Shayla, and also won a child support ruling which stated he didn't have to pay for his ex's "non-work errands."
Tyrese was paying $13k monthly in child support, but a judge made it so that he doesn't have to reimburse her for daycare bills when she leaves their daughter with nannies to "leave her life."
To show how grateful he was with his wife for staying by his side despite the overwhelming situation, Tyrese gifted Samantha a brand new car in April 2019.
"It wasn't easy getting through the last year 1/2, and YOU STAYED LOYAL and loved me through it ALL," Gibson captioned an Instagram post, and concluded, "Love you SAMANTHA GIBSON WITH MY WHOLE HEART!!!!!! No specific occasion, JUST BECAUSE!!!!!!"
Please fill in your e-mail so we can share with you our top stories!