Kenya Moore Regifts Eva Marcille's Present to Porsha Williams and Gets Mad at Cynthia Bailey in Latest RHOA Episode
Kenya Moore regifted a birthday present Eva Marcille had given to her daughter and started a firestorm.
Temperatures are on the rise in "Real Housewives of Atlanta" after Kenya Moore regifted a present Eva had given to her daughter, Brooklyn to Porsha Williams' baby girl, Pilar.
But Porsha let the cat out of the bag and Eva was not impressed...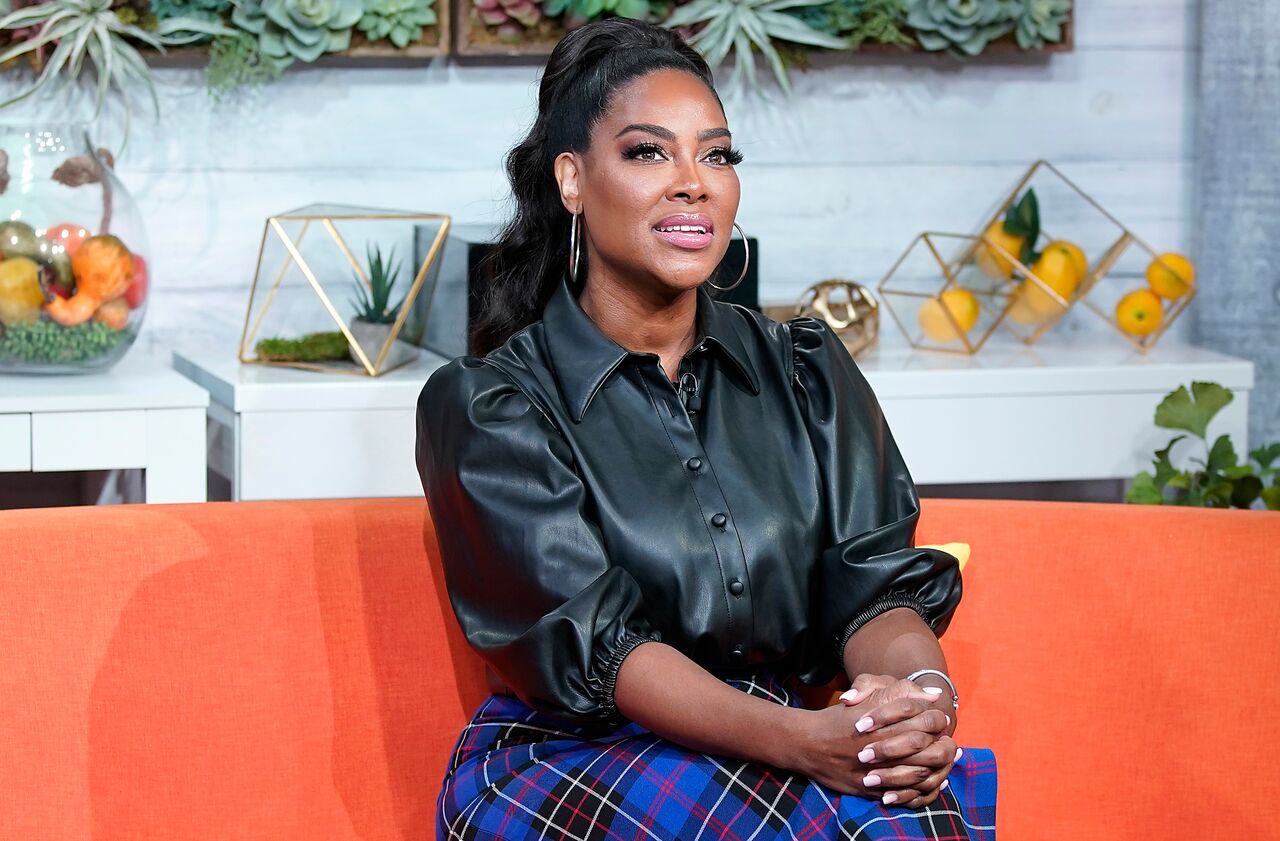 KENYA MOORE REGIFTS EVA MARCILE'S PRESENT
The cringe-worthy moment ensued when Porsha Williams blithely revealed that a stuffed baby doll Kenya had gifted her daughter Pilar Jhena had originally been a present from Eva to little Brooklyn.
According to Kenya, the gift didn't have "the right energy" since Eva didn't bring her children to Brooklyn's party because she didn't know what it was going to have the right "vibe."
AND THE PLOT THICKENS
As it turned out, it was even more complicated...It seems that the person who had actually said that Kenya had bad energy was Cynthia Bailey. Kenya refused to allow Cynthia to explain, and Eva stormed out in a huff.
KENYA MOORE'S MARRIAGE IS ON THE ROCKS
Although Kenya was understandably angry, it was soon revealed that her current unsettled mood has a lot to do with her marriage problems. Her relationship with husband Marc Daly is foundering, and Kenya is struggling to cope.
YET ANOTHER FEUD
Kenya lives in Atlanta and Marc, who is a restauranteur, lives in New York. Rumor has it that Kenya has discovered that Marc has a parallel family, which includes two children.
Of course, Eva's refusal to attend Brooklyn's party hit Kenya hard as yet another rejection, which resulted in her regifting of the birthday present...
The result is that the ladies are at daggers drawn, with new feud erupting which may yet rival the antagonism between Kenya and NeNe Leakes.
NENE LEAKES SAYS THREE NICE THINGS ABOUT KENYA MOORE
The rivalry between RHOA stars NeNe Leakes and Kenya Moore is legendary, but a caller on the November 24 episode of " Watch What Happens Live with Andy Cohen" set NeNe quite a challenge.
The viewer challenged NeNe to say three nice things about Kenya - only three - but still, the reality star struggled to come up with some decent compliments.
NeNe finally said that she liked Kenya's contact lenses and her hair - and the line around her lips...
It would be interesting to set the same challenge to Kenya.