RHOA Stars NeNe Leakes & Cynthia Bailey Attend Eva Marcille's Baby Shower Amid Months-Long Feud
Despite months of feuding, Nene Leakes and Cynthia Bailey both showed up at their "Real Housewives of Atlanta" co-star Eva Marcille's baby shower over the weekend. Meanwhile, Leakes and Marcille are also not the best of friends.
Leakes, 51, and Bailey, 52, put aside their differences on Saturday to celebrate with Marcille, who is expecting another son with husband, Michael Sterling.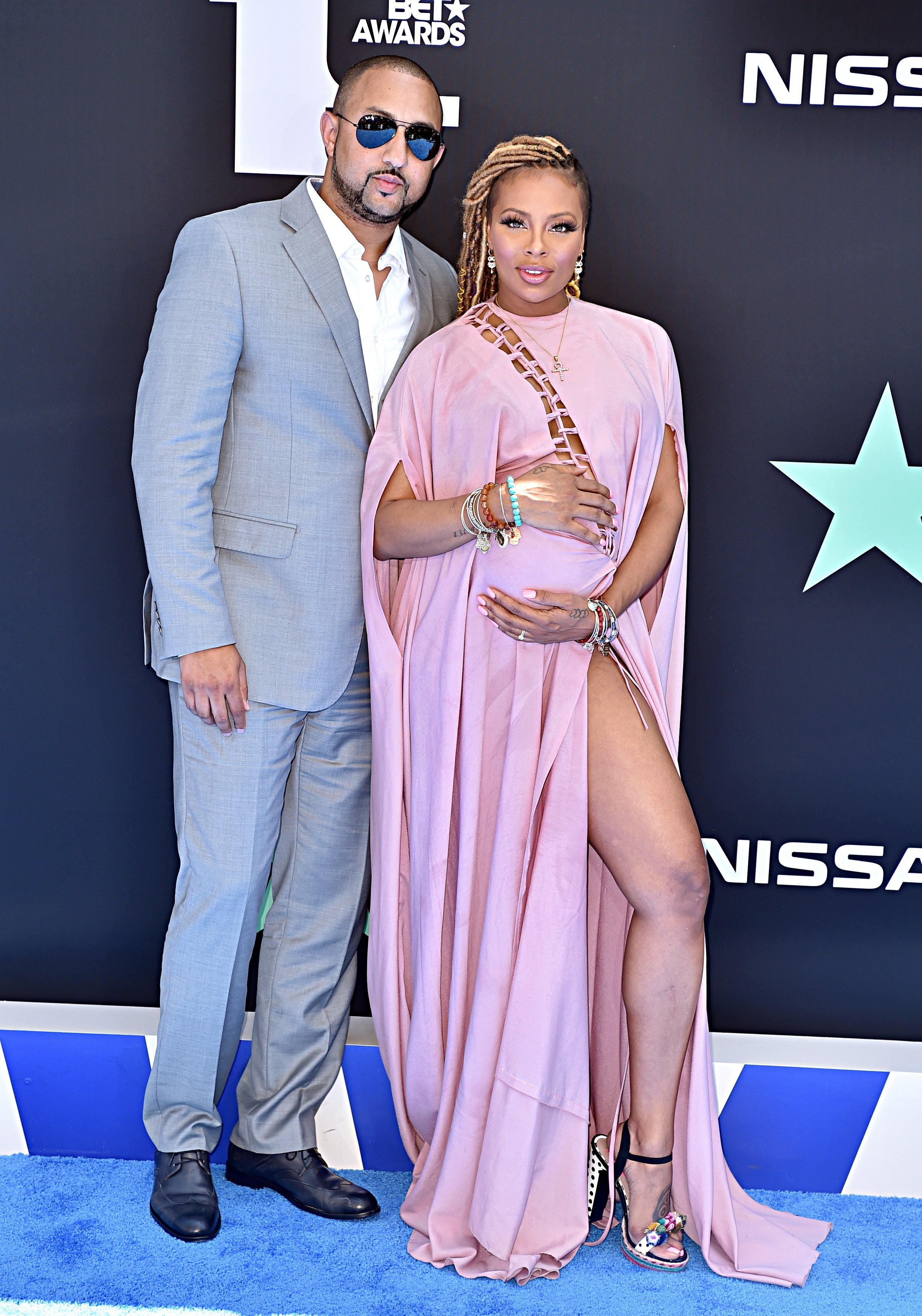 The "America's Next Top Model" alum posted photos from her sunflower-themed bash to Instagram including one of herself posing alongside Bailey.
"What I had a problem with was she [Bailey] was using an excuse. She's trying to wiggle her [expletive] way out of it..." ~ NeNe Leakes
Marcille, in a white one-shoulder cape gown, held on to an oversized baby bottle and a cute sign that read: "CAUTION Baby Bump Ahead." Bailey, on the other hand, rocked a robe-like outfit with a thigh-high slit.
FRIENDS BEYOND TV
In a heartwarming caption, Marcille paid tribute to her friendship with Bailey:
"My love, My Ace, My Girl @cynthiabailey10 words can't express my appreciation for our friendship. I adore you on so many levels and I'm so happy to call you my FRIEND. Love you to the moon and back."
MORE BABY SHOWER MEMORIES
"Thank you, my beautiful [sunflower]! It was your day & I wanted to keep it fun, loving & positive," Bailey replied in the comments. "You have been a blessing to my [world] & I truly appreciate your friendship as well. Love you more."
Marcille, 34, also shared a slide of shots taken from the "Flower Shower." One of the images shows Leakes at a table with other "RHOA" housewives, but she didn't appear to pose for pictures with the mom-to-be.
NENE LEAKES AT THE PARTY
Leakes' photos from the event show her posing with Marlo Hampton and signing the gift she got for Marcille's unborn child.
"Just making sure flower child knows what the Leakes gav'em," she hilariously captioned the post.
THE BIG FALLOUT
Leakes and Bailey's feud played out a few months ago on Season 11 of the Bravo reality series when the latter's friend and RHOA alum Kenya Moore, showed up at her event.
Leakes, who has a long history of drama with Moore on the show, was not pleased that Bailey did not give her a heads-up. Bailey claimed she did not know Moore would honor her invitation, but Leakes was not having it.
NENE'S GROUSE
During an "RHOA" After-Show, she said:
"I didn't have a problem with Kenya [Moore] walking into the event. …What I had a problem with was she [Bailey] was using an excuse. She's trying to wiggle her [expletive] way out of it by saying, 'I invited her, but I didn't know if Kenya was gonna come.' The deal is all you gotta do is pick up the phone and say, 'Nene, just so you know, I invited her.'"
EVA AND NENE'S DRAMA
Marcille and Leakes have also had their fair share of drama. Besides shutting down claims that Leakes brought her on the Bravo show, Marcille took Bailey's side in the "Kenya Moore" controversy.
"If NeNe has no issue with Kenya, why does it matter if the girl comes to the show?" Marcille questioned. 
Hopefully, coming together at Marcille's shower is a step toward reconciliation for her, Leakes and Bailey. Marcille announced in May that she was expecting her second child with Sterling, and her third overall.
The runway model shares a one-year-old son, Michael Jr., with Sterling while she has a five-year-old daughter Marley Rae with her rapper ex, Kevin McCall.