Hoda Kotb from 'Today' Gives Sneak Peek of Baby Daughter Hope Crawling for the 1st Time after Thanksgiving Dinner
At 52, Hoda Kotb is a new mother. The famous "Today" host revels in motherhood, and recently she shared that her baby daughter, Hope, crawled for the first time. 
The famous journalist had a lot to be thankful for this past Thanksgiving. Not only did she get to spend the festive weekend with her newly adopted daughter, Catherine, but she also got to witness the youngster crawl for the very first time!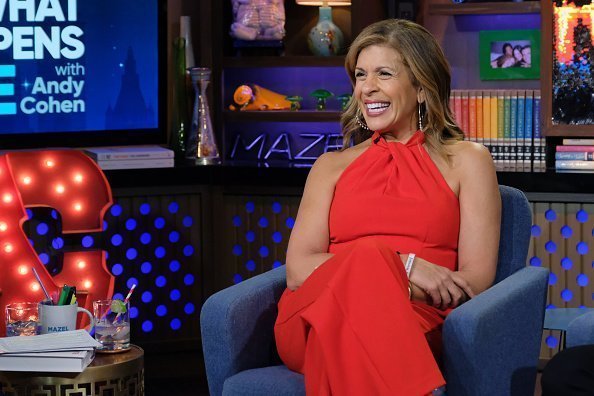 Via her official Instagram, Kotb shared a video on her story. The clip was taken at the time when little Hope achieved the significant milestone.
In the video, which she also proudly displayed during her famous morning show, Kotb and her close acquaintances doted on the toddler who was outfitted in a white onesie. 
While discussing how she had spent the Thanksgiving weekend, Kotb excitedly related that the moment had been a much-awaited one for her and her soon-to-be husband, Joel Schiffman. 
According to her, the moment came soon after they had enjoyed the Thanksgiving buffet and were "lounging" about. Kotb didn't have to relay how joyous she was to be present.
The author has had things rough battling infertility, which reportedly stemmed from treatments for her breast cancer.
As observed in the video, she had gleefully cheered on Hope with a loud "yes!" that was resonated by the other people present. Haley Joy, who is Kotb's oldest child, was also present and was no less excited as she clapped for her baby sister.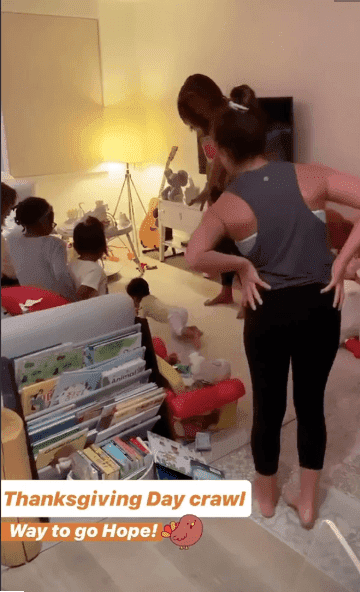 HOW KOTB CAME TO CHOOSE TO ADOPT CHILDREN 
The story of how Kotb, who is soon to be married to New York financier Joel Schiffman, has come to realize her dreams of being a mother is one that is not new to the public. 
The author has had things rough battling infertility, which reportedly stemmed from treatments for her breast cancer. Although she is completely cleared of the terminal disease, she was left with the emotional and physical battle of trying to conceive children. 
In an interview with PEOPLE, Kotb explained that she had always wanted to be a mother and that her infertility put her through the degrading struggle of feeling incomplete. 
"Sometimes in your life, things just don't work out for whatever reason, so you say, 'Well, I wasn't meant to have that.' But it was really hard to come to terms with it."
She then went on to share that broaching the subject of adoption with her fiancee was one she feared, but that was unnecessary because Schiffman eagerly expressed support when it involves helping her realize her dreams. 
It is this support and love the couple has for each other that made it no surprise when Kotb revealed that they had gotten engaged late last month. They are, however, yet to announce a date for the wedding but Kotb assures fans that it will be "sooner than later."