Dwayne Johnson Says His Divorce from Dany Garcia Made Him Hesitant to Remarry
Dwayne Johnson admitted that though it wasn't fear, something was holding him back from remarrying Lauren Hashian before they finally tied the knot a decade in.
Dwayne "The Rock" Johnson is the last person anyone would expect to doubt himself, but when it comes to matters of the heart, anyone can get a bit off track. 
The 47-year-old spoke to WSJ about what kept him from marrying his current wife, Lauren Hashian, after 10 years of dating. Like many of us, his past played a significant role. 
Johnson was lucky in life
Johnson was married to Dany Garcia from 1997 to 2008. When the pair got divorced, Johnson was not immune to the whiplash from the split — and that feeling lasted for a while. 
Luckily, the "Hobbs & Shaw" actor soon met Hashian, who he described as being very patient with him regarding their relationship status. The pair now share two kids. 
Johnson, who also has an 18-year-old daughter named Simone with Garcia, never looks happier than when he's with his adorable girls. Hashian is likewise in love with the kids. 
He explains the long wait
Without making any announcement, the pair had an intimate ceremony in Hawaii on August 18. So why did Johnson wait so long to get married to the love of his life? 
He said: 
"My divorce did a number on me. I wasn't fearful of getting married again, there was just some hesitancy. But Lauren was incredibly patient." 
His first reaction to Hashian
Johnson also revealed his first reaction to seeing Hashian back in 2007: "Within 30 seconds, I thought, Wow, this girl's stunning." Johnson and Hashian were fresh off their breakups, so they had an understanding.
When the time finally came around, Johnson said he and Hashian got married three days after he proposed. He kept the wedding top secret, not even hiring a wedding planner for the affair.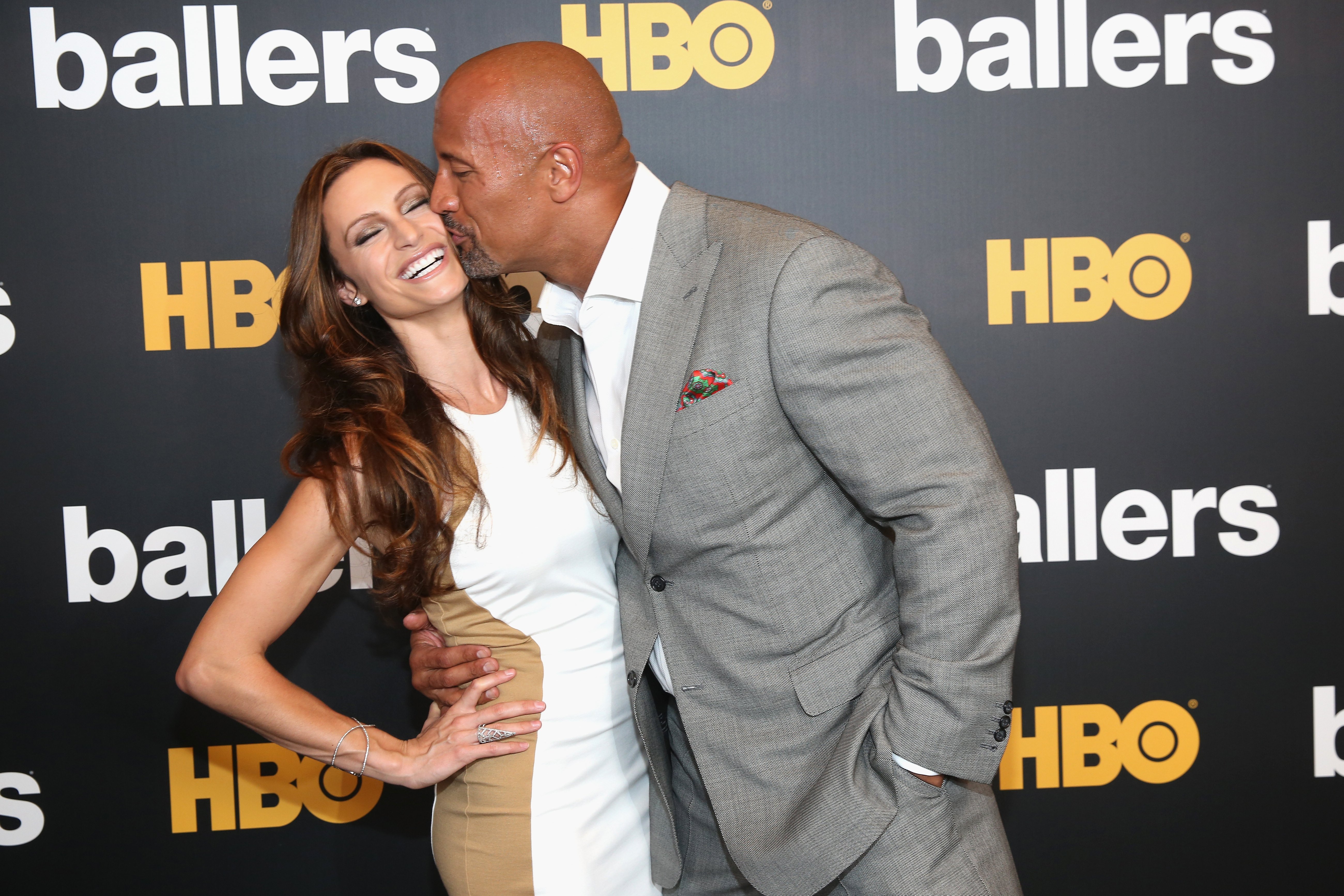 Jasmine, three, and Tiana, one, were the flower girls for the event. Johnson was relieved at the privacy he achieved for the wedding, considering the usual intrusions from the media. 
He just crashed a wedding
Talking about intrusions, Johnson — for all his talk about a private wedding — recently crashed a wedding in Cabo San Lucas, Mexico, alongside Danny DeVito. 
Of course, the newlyweds were quite welcoming of the big movie stars. They were even more elated when the pair sang a duet of "Unforgettable." 
Johnson shared the fun incident on social media along with some advice for the groom. The actor was working on promotions for "Jumanji: The Next Level" when the event happened. 
The comedy film follows 2017's "Jumanji: Welcome to the Jungle," and also stars Kevin Hart, Jack Black, and Karen Gillan. It is set to be released on December 13.