Vanessa Vadim: 5 Facts about Jane Fonda's Oldest Daughter
Vanessa Vadim comes from a family of movie royalty. She's the first-born of the legendary actress Jane Fonda and late French director Roger Vadim. However, unlike many other celebrity kids, Vanessa Vadim didn't follow her mother into Hollywood, at least not in front of the cameras.
During her more than four decades in Hollywood, Jane Fonda has earned infinite praise, accolades, and recognition as one of the most iconic actresses in the industry.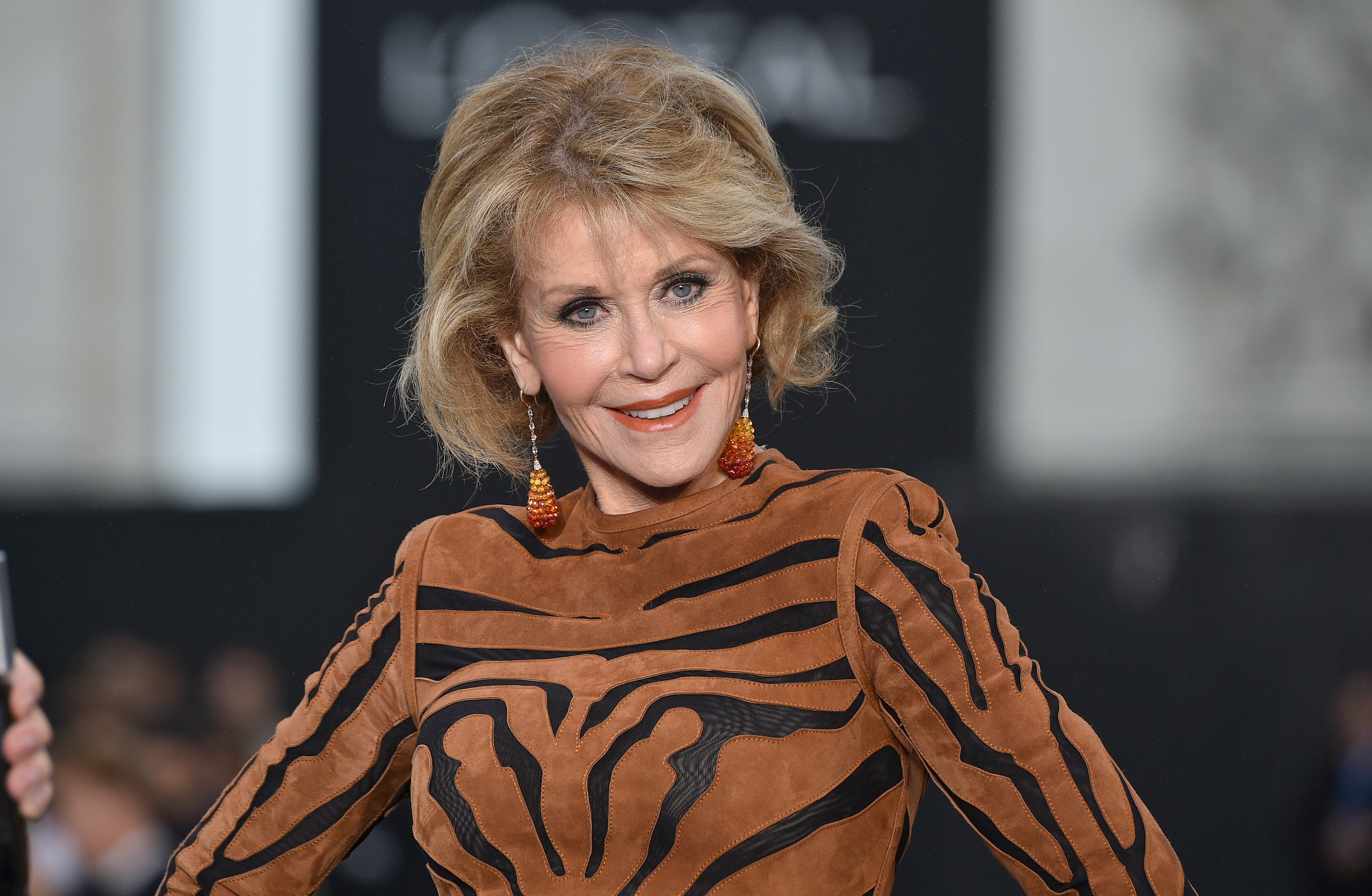 But for the "Barbarella" star, there's nothing more important than her children: Vanessa, Troy, and Mary.
Vanessa Vadim is now a single mother of two, and while she didn't become an actress like her mom, she inherited Jane's passion for activism and has passed it down to her own children too.
VANESSA VADIM – BIO, AGE, FAMILY
Vanessa was born in Paris, France, on September 28, 1968. That makes her age 51-year-old.
She was the product of Jane Fonda's first marriage to French filmmaker Roger Vadim, with whom the actress was married from 1965 to 1973.
Vanessa has an extensive family tree. After her parents' divorce, she went on to become the stepdaughter of Jane Fonda's spouses: Tom Hayden and Ted Turner; and Roger Vadim's spouses: Catherine Schneider, Annette Stroyberg, Brigitte Bardot and Marie-Christine Barrault.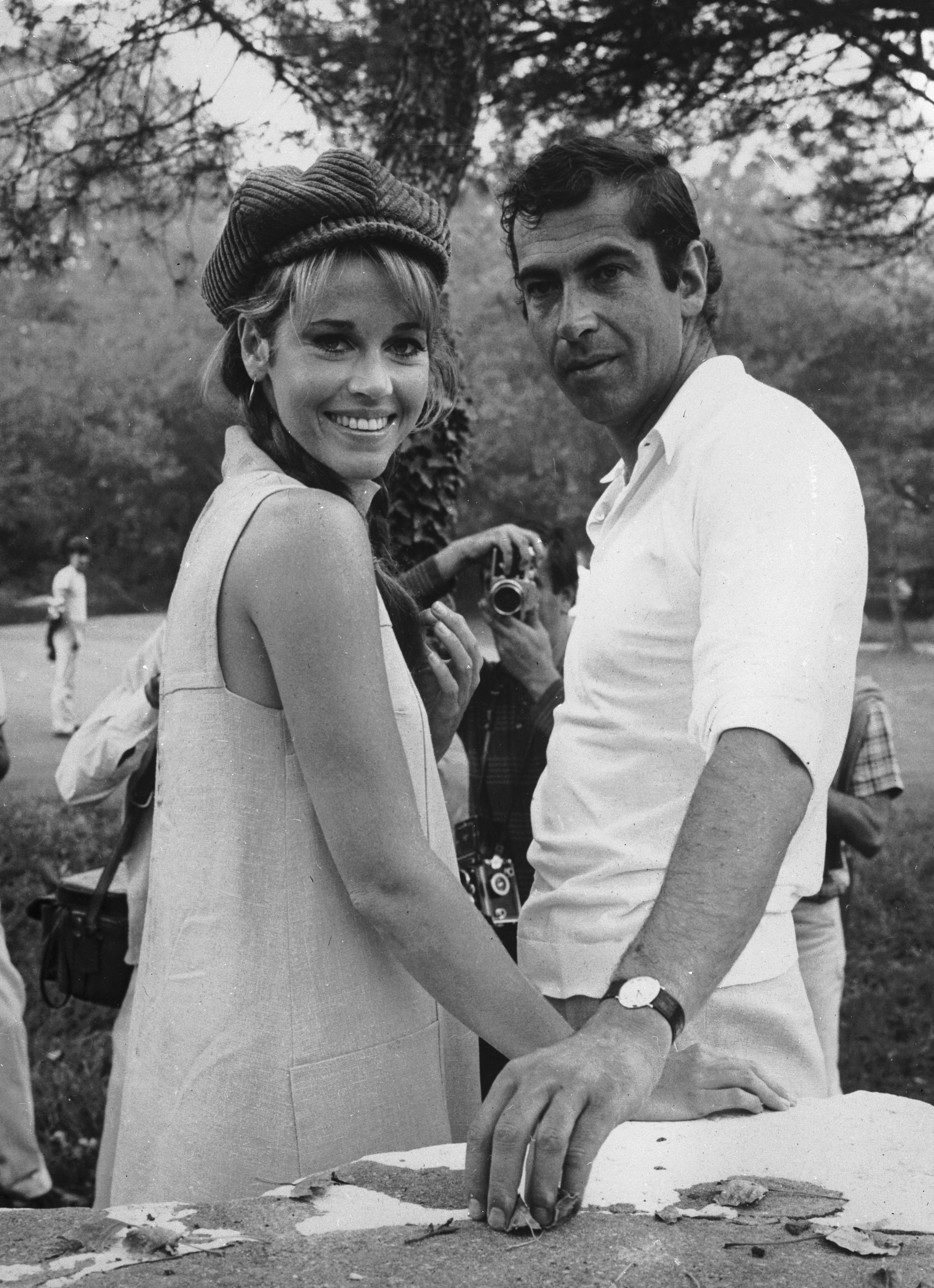 She has three half-siblings on her paternal side: Nathalie, Christian, and Vania Vadim; one half-brother on her maternal side: Troy Garity; and two step-siblings from her father's last marriage: Ariane and David Toscan Du Plantier.
She's also the granddaughter of the 30's Hollywood actor Henry Fonda, better known for classic films such as "12 Angry Men" and "On Golden Pond."
Her uncle Peter Fonda, and cousin Bridget Fonda were also renowned actors.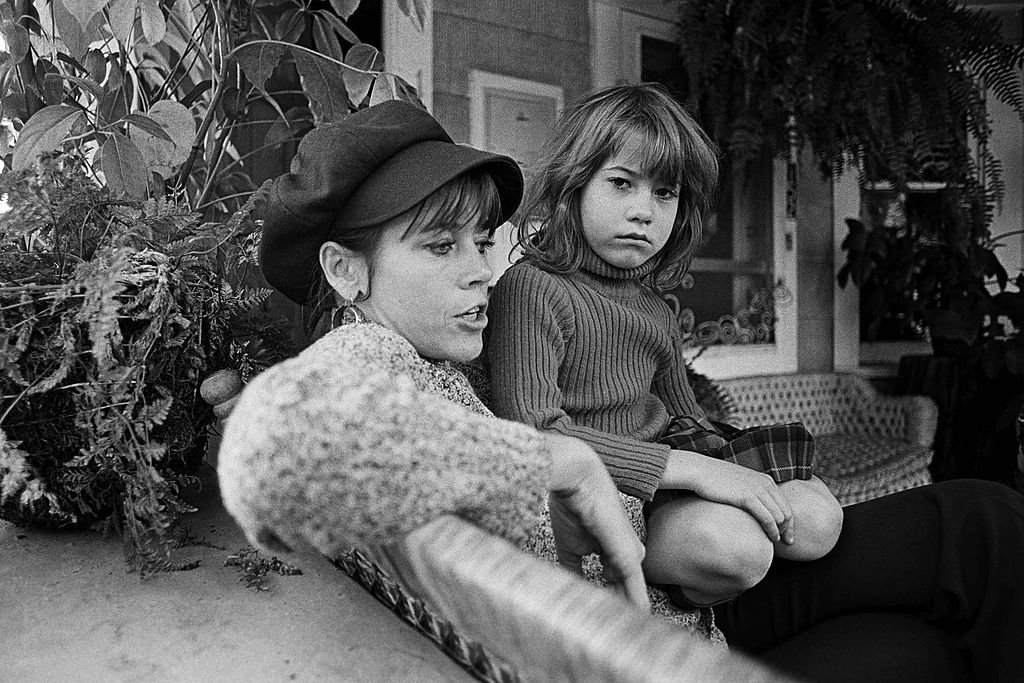 VANESSA'S COMPLICATED RELATIONSHIP WITH JANE
Although Jane and Vanessa are very close in the present, their relationship didn't start with the right foot.
After giving birth, Fonda suffered from post-partum depression and later struggled to embrace her role as a mother, leaving her daughter in the hands of a nanny and her husband Roger.
Jane's fearless attitude is now replicated by her grandchildren, who were also arrested last week while joining her on the steps of the U.S Capitol.
"I just felt that I had failed—that nothing was turning out the way it was supposed to, not the birth, not the nursing, not my feelings for my child or (it seemed to me) hers for me," Fonda once said.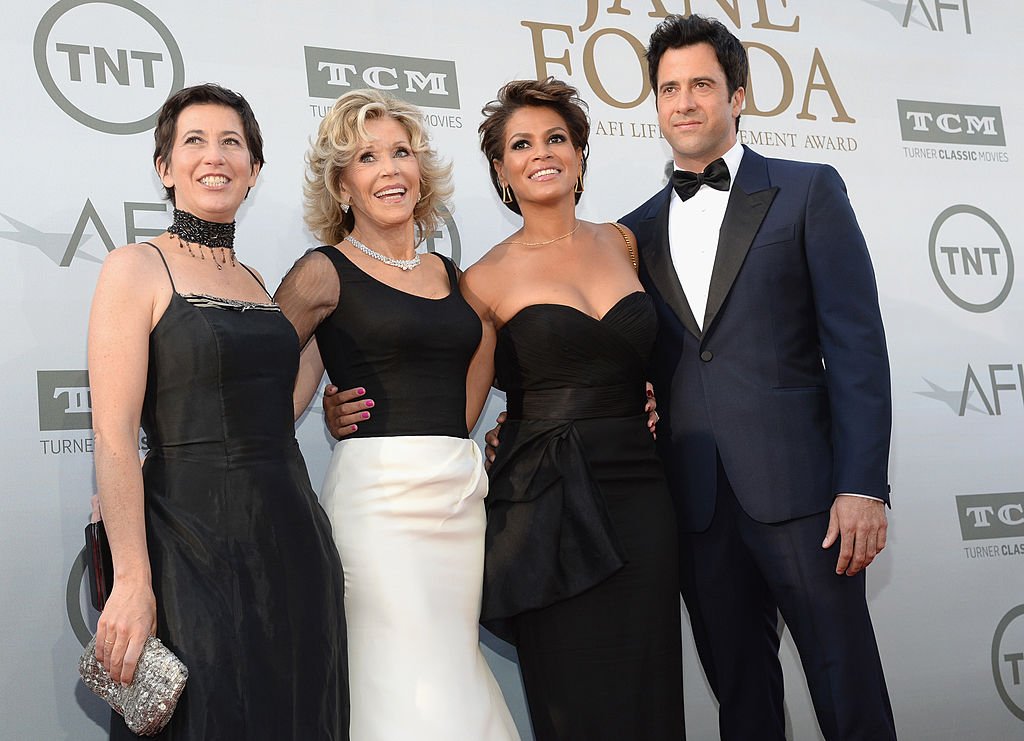 Fonda was often away from home, whether it was for work, or because she wanted to be by herself fleeing from her husband and their baby girl.
Later, after she divorced from Vadim, it was her activism efforts for the anti-Vietnam war movement that kept her away from a young Vanessa.
Fonda has stated on several occasions that she regrets not spending enough time with her daughter and she blames her lousy parenting, in part, to the fact that she was raised by a governess when her mother died.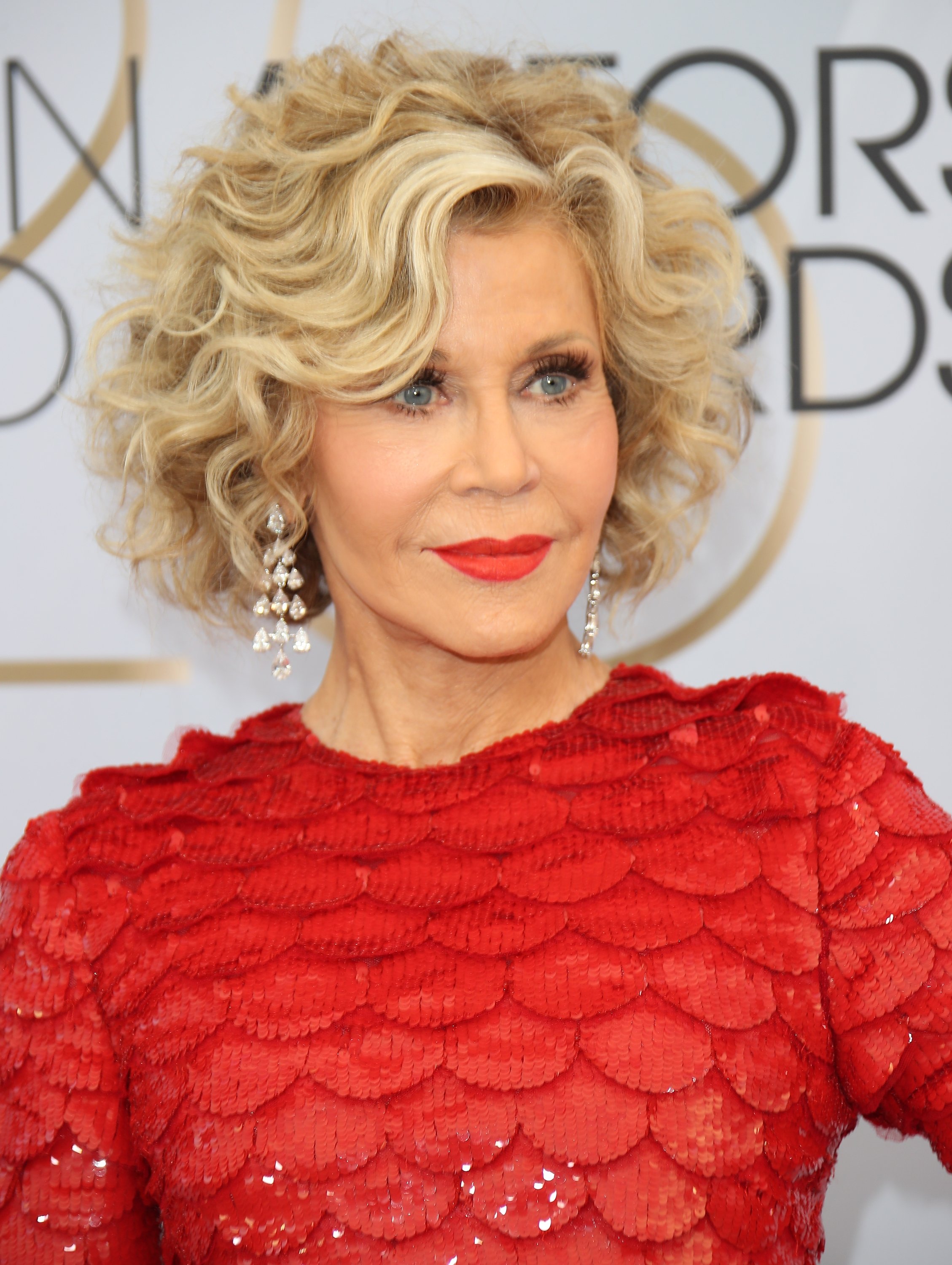 "I regret that I wasn't a better parent. I didn't know how to do it," she told Net-A-Porter. And continued:
"But you can learn, so I studied how to be a parent. It's never too late. I am trying to make up for what I didn't know before. When I die, I want my family to be around me. I want them to love me, and I have to earn that. I'm still working at it."
Although it has been a work in progress, Jane and Vanessa are now in a better place.
VANESSA VADIM'S HUSBAND AND CHILDREN
In 2010, Jane Fonda took to her personal blog to share the big news of Vanessa Vadim's wedding.
She revealed that Vadim married Paul Van Winkle in a "lovely and spiritual ceremony" in St. Tropez at the home of Catherine Schneider, Roger Vadim's fourth wife.
However, by 2017, Vanessa and Paul were already divorced, as she described herself as a single mother living in Atlanta in an interview with the Daily Beast.
"I regret that I wasn't a better parent. I didn't know how to do it." - Jane Fonda
Her kids, however, are not from that marriage but from two old relationships. Her eldest son, Malcolm Vadim, is 20-year-old:
and her daughter, Viva Vadim, recently turned 17.
VANESSA'S CAREER AND ACTIVISM
Vadim graduated with honors from Brown University in Providence and attended the MA program in English and Creative Writing at NYU, as well as NYU's MFA program in Film and Television.
However, Vanessa left NYU to co-found MayDay Media, a non-profit documentary production company, with which she started taking steps into the industry.
She worked as a writer, producer, director and editor in several short films and documentaries, including "The Last Party," "Blue is Beautiful," "The Quilts of Gee's Bend," and a documentary about her mom titled "Jane Fonda in Five Acts."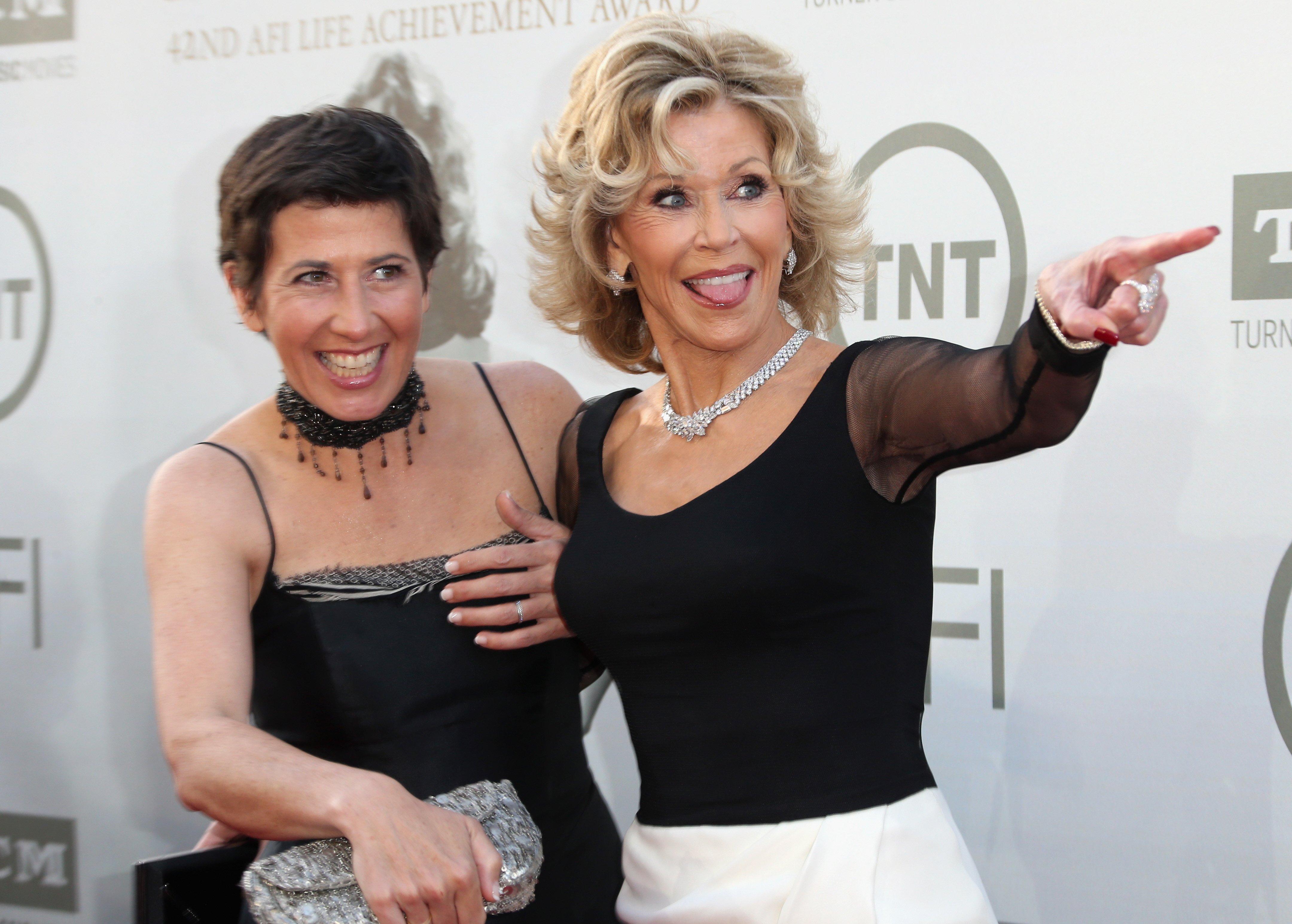 Aside from her work behind the cameras, Vadim is also an outspoken environmental activist and was a syndicated columnist for Mother Nature Network.
Her column, "Ask Vanessa," tackled different topics, from the environmental impact of food production and pharmaceuticals to the toxic fallout from fireworks and sustainable adult toys.
Vanessa Vadim's Instagram accounts show that she's also a talented photographer and artist who enjoys making collages and handmade goods, as well as sharing her perception of the world with her followers.
FAMILY'S ENCOUNTERS WITH THE LAW
In the past months, Jane Fonda has been arrested numerous times for taking part in protests against inaction on climate change, as part of the "Fire Drill Fridays" movement organized by Green Peace.
Fonda has been arrested four out of eight weeks since the protests started for civil disobedience, and says, "it feels good."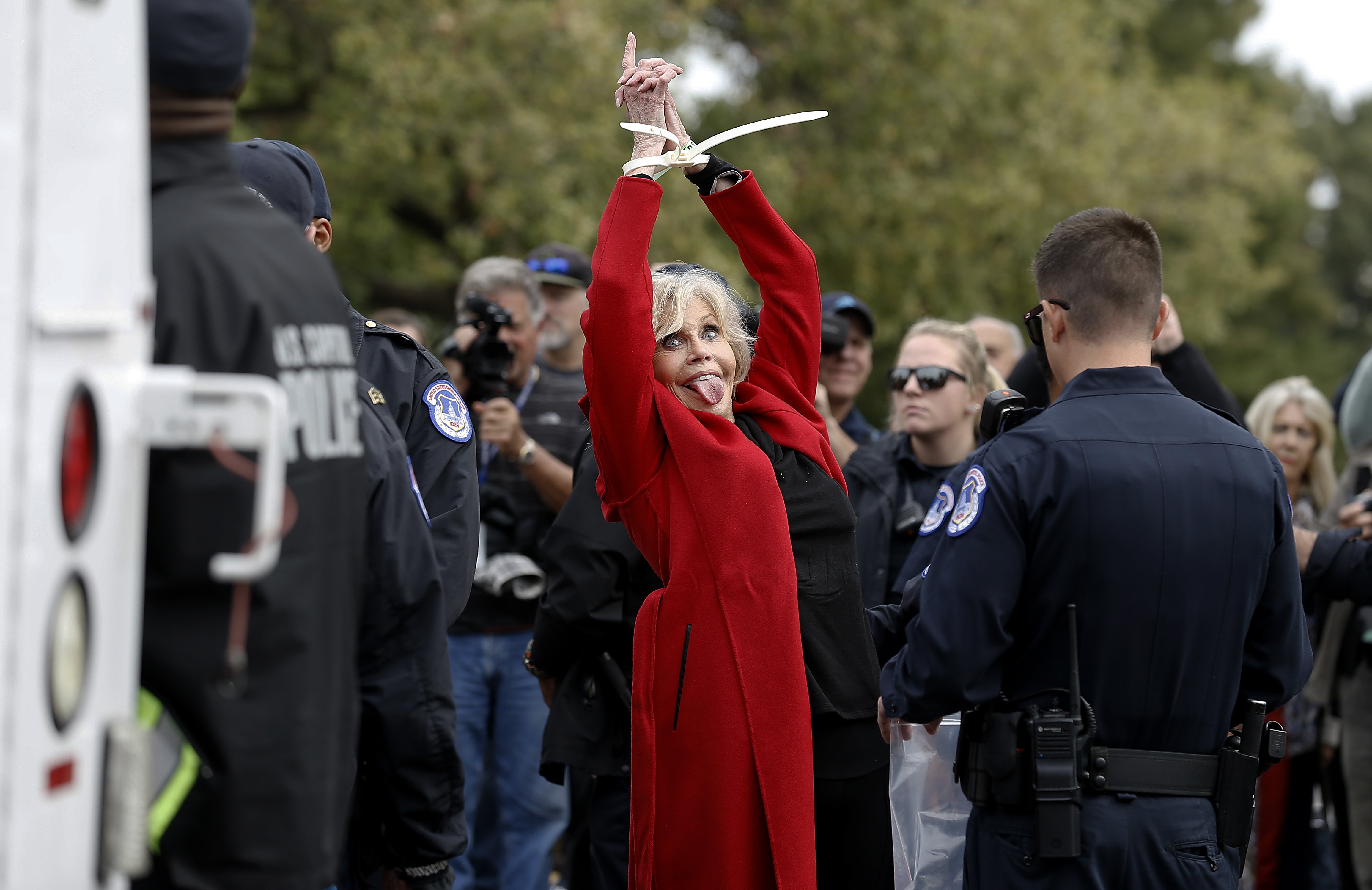 Jane's fearless attitude is now replicated by her grandchildren, who were also arrested last week while joining her on the steps of the U.S Capitol.
Their mother, Vanessa, shared pics and videos of Fonda and her grandchildren getting arrested, and said she was a "proud momma." Just a few days earlier, she was also arrested at the demonstrations.
Vanessa also had an encounter with the law, but for different reasons, back in 1989. Vadim was arrested in Manhattan alongside a friend who was carrying two glassine envelopes of heroin.
She tried to stop police from arresting her friend and ended up being taken to the station too.
After one night in jail, Vanessa faced charges for obstructing an arrest, loitering, and disorderly conduct. However, the charges were later dropped.
It seems like the family is not one to take injustices, and now that they're all fighting against climate change together, their bond will surely grow stronger.