Adrienne Bailon Poses with Husband Israel Houghton and Rarely-Seen Mother-In-Law in Thanksgiving Photos
Adrienne Bailon-Houghton celebrated Thanksgiving with her husband's family, and she shared some photos of them enjoying a photo wall during the Houghton Thanksgiving Celebration. 
It's not every day that fans get to see Adrienne's mother-in-law, so they were delighted when the TV host shared a picture of them together during the Thanksgiving holiday, proving that all is well between them. 
Their Thanksgiving celebration came after she and Israel celebrated their 3rd wedding anniversary.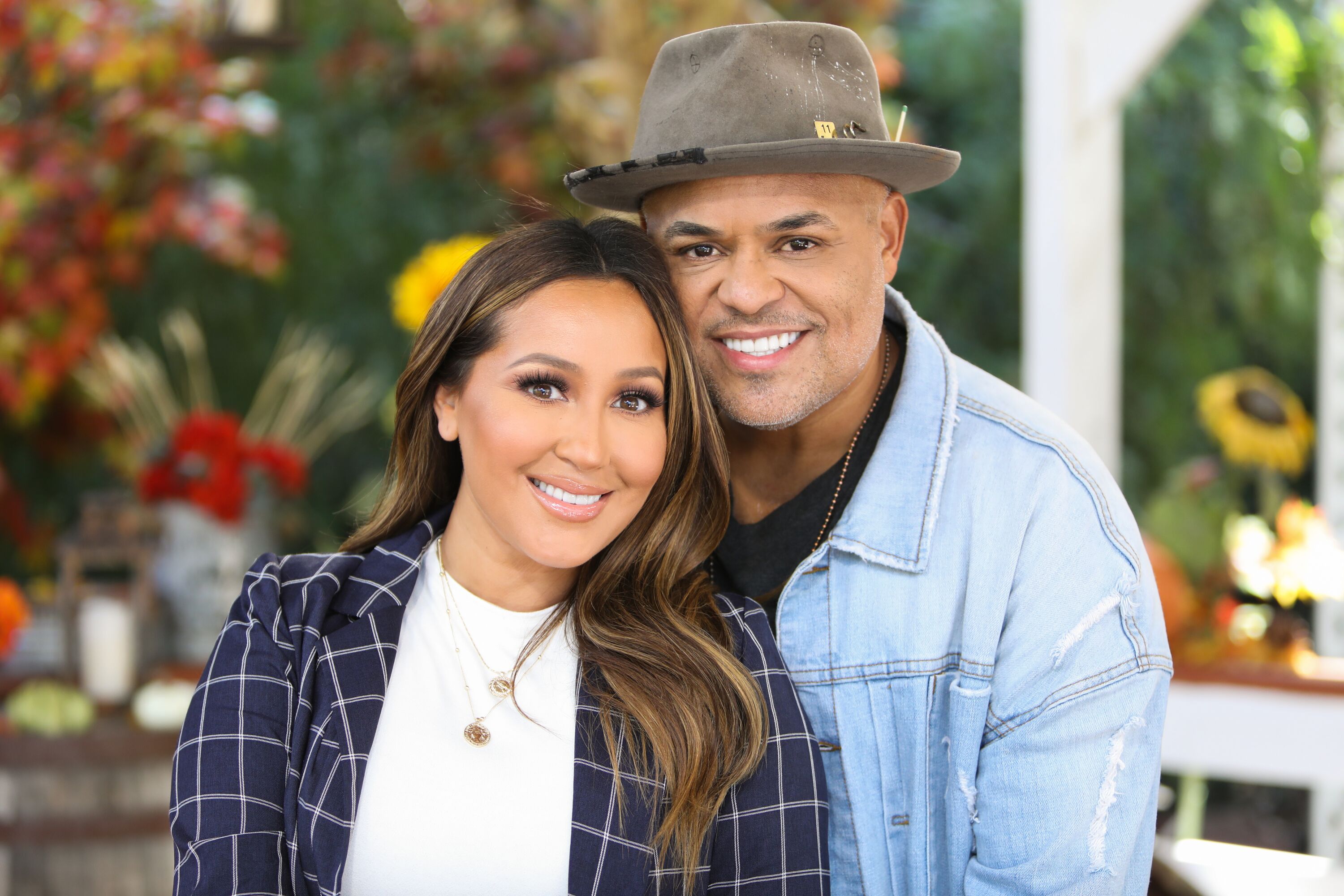 A FAMILY AFFAIR
Dressed for the occasion, Adrienne, Israel, and his mom were in color-coordinated outfits that fit the ambiance and colors of the feast Adrienne prepared. 
In a series of photos, she showed how the entire family did their part in cooking meals for their feast, how she set up the tables and the decorations, and of course, how they all dressed up in their best cozy Thanksgiving outfits. 
CELEBRATING THEIR 3RD WEDDING ANNIVERSARY
Adrienne and Israel had a lot to be thankful for during the holiday, as they rang in another year as husband and wife. Their Thanksgiving celebration came after she and Israel celebrated their 3rd wedding anniversary. 
The 36-year-old commemorated the special day with the celebration of her very own XIXI brand and its "Happily Ever After" collection.
FITTING INTO HER WEDDING DRESS THREE YEARS LATER
For it, she donned her gorgeous wedding dress that still fits, unaltered, until today. 
"I took my gown out of the vacuum sealed preservation box... lol. & felt ALL THE FEELS! 3 years later... & I'm still SO IN LOVE with my custom Ryan and Walter gown that we designed together! So special..."
PREPARING FOR MOTHERHOOD
Of course, being able to fit into her wedding dress three years later isn't easy, and it came with a lot of exercising and a healthier lifestyle.
Bailon-Houghton has always been open about how she's been trying to lose weight to start a family, and it seems her sacrifices have been paying off. The TV host explained that in order to get ready for motherhood, she's been more conscious of her diet and wardrobe.