Alfonso Ribeiro's Wife Angela Shares New Pic of the Actor & Baby Daughter Ava at Her 1st Kids' Christmas Party
Alfonso Ribeiro's wife, Angela, just shared an adorable photo of their daughter Ava Sue having fun with dad at her first-ever kids' Christmas party. Only last month, the little lady had our hearts melting with her unique way of falling asleep.
In the six months since she's been here, Ava has been hitting a lot of milestones, and her loving parents are always on hand to document the heartwarming moments.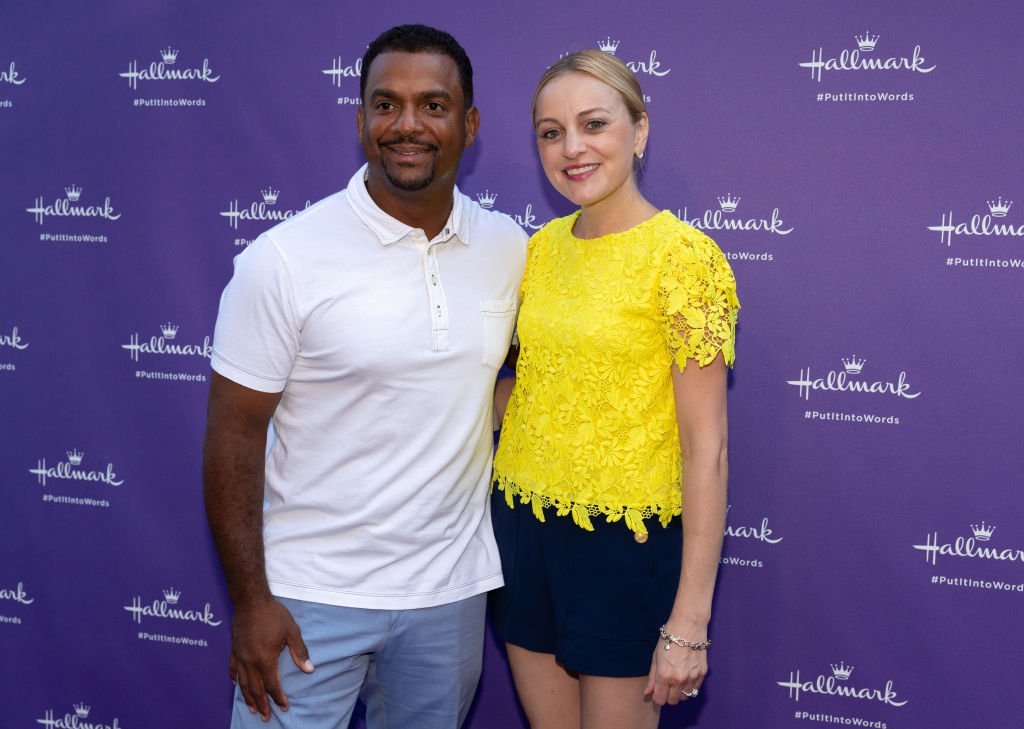 Getting into the spirit of the season, little Miss Ava was recently at her first Christmas party, dressing on-theme in a white-and-red knit outfit with Christmas reindeer patterns.
"I grew up in the New York area and I remember trips to the Catskills [mountains] and it wasn't just about getting to the Catskills"
Ava looked like she was having the time of her life, nestled safely in dad's arms. Alfonso himself had that unmistakable look of love as he stared at the six-month-old tot.
Several Instagram users also thought the daddy-daughter shot was beyond adorable, with comments like "Aww so precious!" and "she is a doll!!!" filling up the virtual space.
Ava, who Alfonso and Angela welcomed in May, has become quite an internet favorite, thanks in part to her parents' commitment to sharing her milestones with their combined followers of nearly a million.
AVA'S HALLOWEEN EXPERIENCE
In October, Ava celebrated her first Halloween, and even though the little cutie had no idea what was going on, she played along nicely in her Cabbage Patch Kids doll costume. Her stroller was also modified to look like a packet for the famous toy.
Last month, Ava also tugged at our heartstrings with the way she falls asleep on daddy's chest. Alfonso shared the adorable clip of his daughter sucking her thumb and declared it "the best going to sleep video ever." We agree!
DADDY'S PRAISE
The "America's Funniest Home Videos" host even told PEOPLE in September:
"She's a really happy baby. She just smiles and connects all the time. She's got two crazy older brothers that love her. She's just a little sweetheart. There's a lot of love in our house."
GLOBETROTTING WITH FAMILY
Alfonso and Angela, who tied the knot in 2012, are also parents to six-year-old Alfonso "AJ" Lincoln and four-year-old Anders Reyn. The "Fresh Prince of Bel-Air" alum also has a 17-year-old daughter Sienna, from a previous marriage.
Despite his busy schedule as a television host, Alfonso always makes time to take trips with his family, something that has become somewhat of a tradition.
"I think travel is the greatest way to educate your family on people," he said to Closer Weekly in June. "You can read about things in books, but nothing lands and sticks with you throughout your life than personal experience."
"When you want to see this country, you want to go around and see the plains," added Alfonso, who also revealed his family takes an annual road trip to Iowa where his in-laws live.  
THE BIG INFLUENCE
Alfonso, 48, also recalled how his upbringing was a huge influence:
"I grew up in the New York area and I remember trips to the Catskills [mountains] and it wasn't just about getting to the Catskills, it was like 'Wow!'… it's just a wonderful experience and it's things that you never forget."
Now, the "Dancing with the Stars" winning alum is dedicated to making sure his children experience the world outside of their immediate environment. Before Ava's birth, the family took trips to Walt Disney World and Montana.
Since her arrival, Ava has also taken in sights and sounds of Paris, and more recently, joined the rest of the Ribeiro clan on a trip to Hawaii.