Tika Sumpter from 'Mixed-ish' Shares Cute Photo of Daughter Ella Hiding behind a Trident
Tika Sumpter kept her daughter, Ella's face hidden for so long, and many assumed it was because of the actress's need for privacy. Sumpter's recent photo of the three-year-old holding a toy trident, however, suggests otherwise.
Sumpter's fans will agree that the actress rarely shares family moments on social media. Recently, however, it appears she's been relaxing the no-personal-business policy.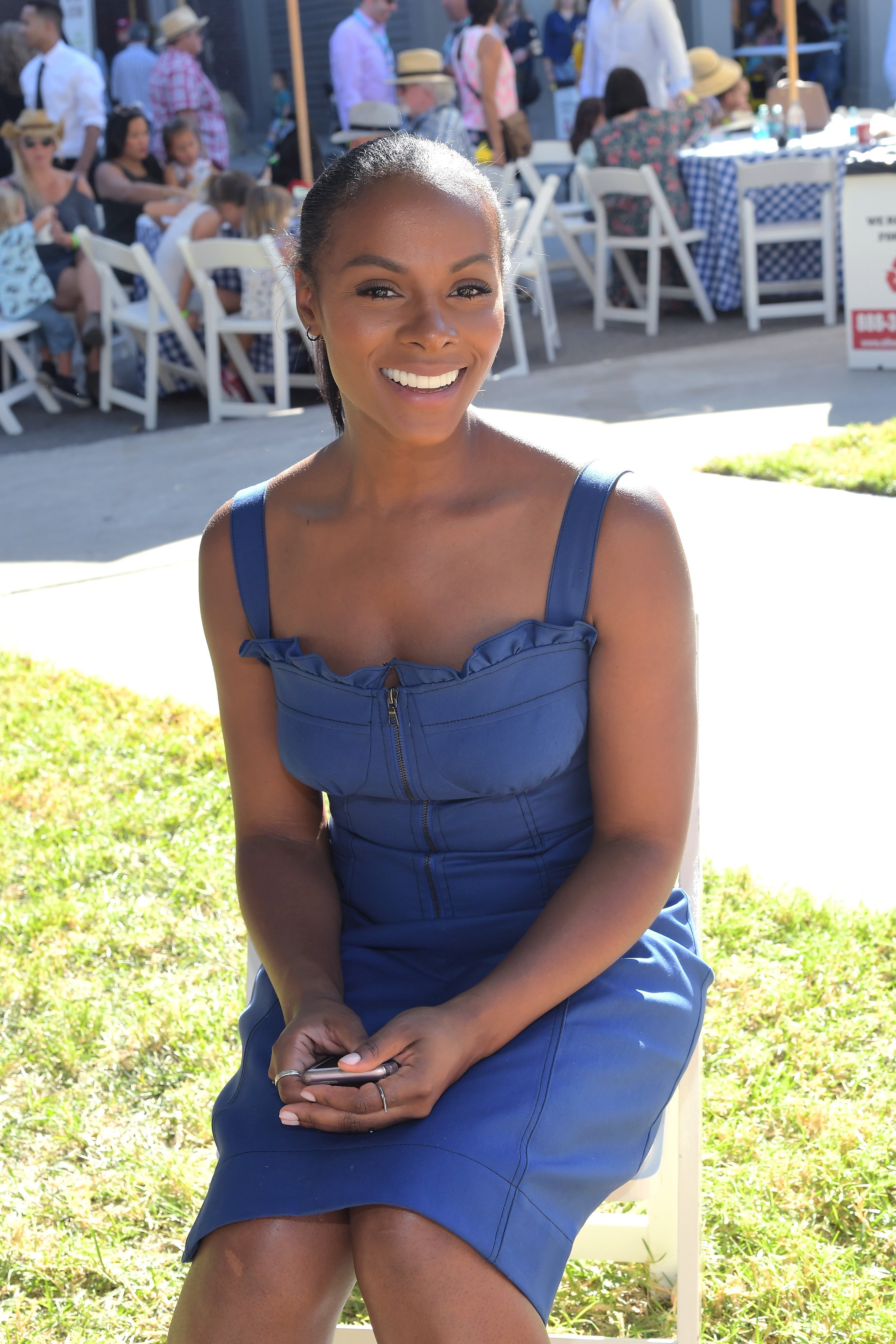 A few hours ago, Sumpter took to Instagram with a selfie featuring Ella. The "Nobody's Fool" actress and her daughter appeared to be in a vehicle of some sort, but Ella was in no mood to show her face.
"I wouldn't have done that before Ella at all. Whatever happened with Ella, she opened me up"
The three-year-old, who clutched a doll in one hand, held on to what looked like a toy trident with the other, placing it strategically to obscure her face. "Ella loves taking pictures. Can't you tell?" Sumpter captioned the post sarcastically, adding a shrug emoji.
SOCIAL MEDIA GETS IT
Fans of the Queens, New York native found the picture hilarious, and some even commended Ella for protecting her privacy in the comment section.
"The best!" gushed one Instagram user alongside a heart emoji. "She protecting her space early!!!"
Another fan referred to Ella as her mother's "opposite." "You love taking pictures; looks like she hates it," they added. A third Instagram user wrote: "This is my favorite picture. It shows her personality."
MOMMY & DADDY
Sumpter, 39, welcomed her daughter in 2016 with then-boyfriend Nicholas "Nick" James. James would later propose on Christmas day the same year, but it wasn't until 2017 that the actress revealed his identity.
The lovebirds reportedly met on the set of Tyler Perry's "Haves and Have Nots" and have been together ever since. According to Essence, besides being an actor, James is also a tea collector, an animal lover, and a health enthusiast who loves to make healthy foods for Ella.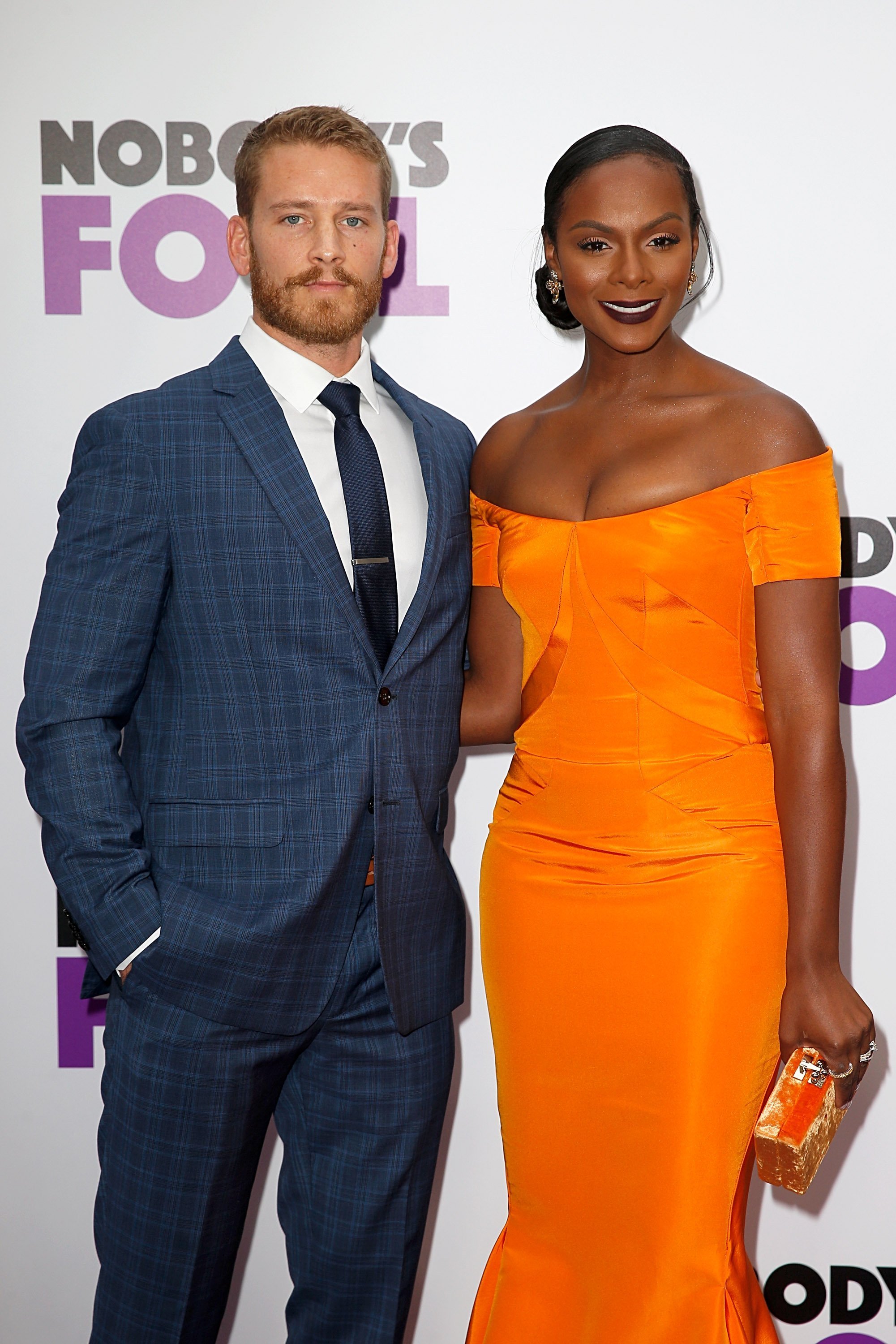 SHARING IS CARING
Sumpter has been opening up more about her family in recent times, despite always having to defend her interracial relationship against online trolls who seem to have made it their business telling others who to love.
In a recent interview with Blacklove.com, the "Mixed-ish" actress credited her daughter's birth for her new vulnerability and willingness to share certain parts of her life.
Sumpter said:
"Being a mom has definitely changed my life. I wasn't as vulnerable before I had a child. [Now I'm] being open about my experiences and not feeling judged for it. I wouldn't have done that before Ella at all. Whatever happened with Ella, she opened me up, because… I want to be the most complete, honest, and open human being that I could possibly be."
"Anything that can edify somebody else's spirit, as well as my own to help me grow — and help them grow — then I'm down for it," she added.
Sumpter has been sharing more photos with James and Ella, including this past Halloween when the family channeled characters from Disney's animated film "Frozen." If it were up to Ella, however, it appears we won't be seeing too many pictures.