Khloé Kardashian Says She's Forgiven Tristan Thompson and Jordyn Woods after Cheating Scandal
"Keeping up with the Kardashian" star, Khloe Kardashian, projects positivity as she forgives ex-boyfriend Tristan Thompson and sisters' ex-bestie Jordyn Woods. 
The 35-year-old reality TV star has let go of the hurt she felt following the widely publicized cheating scandal that happened earlier this year.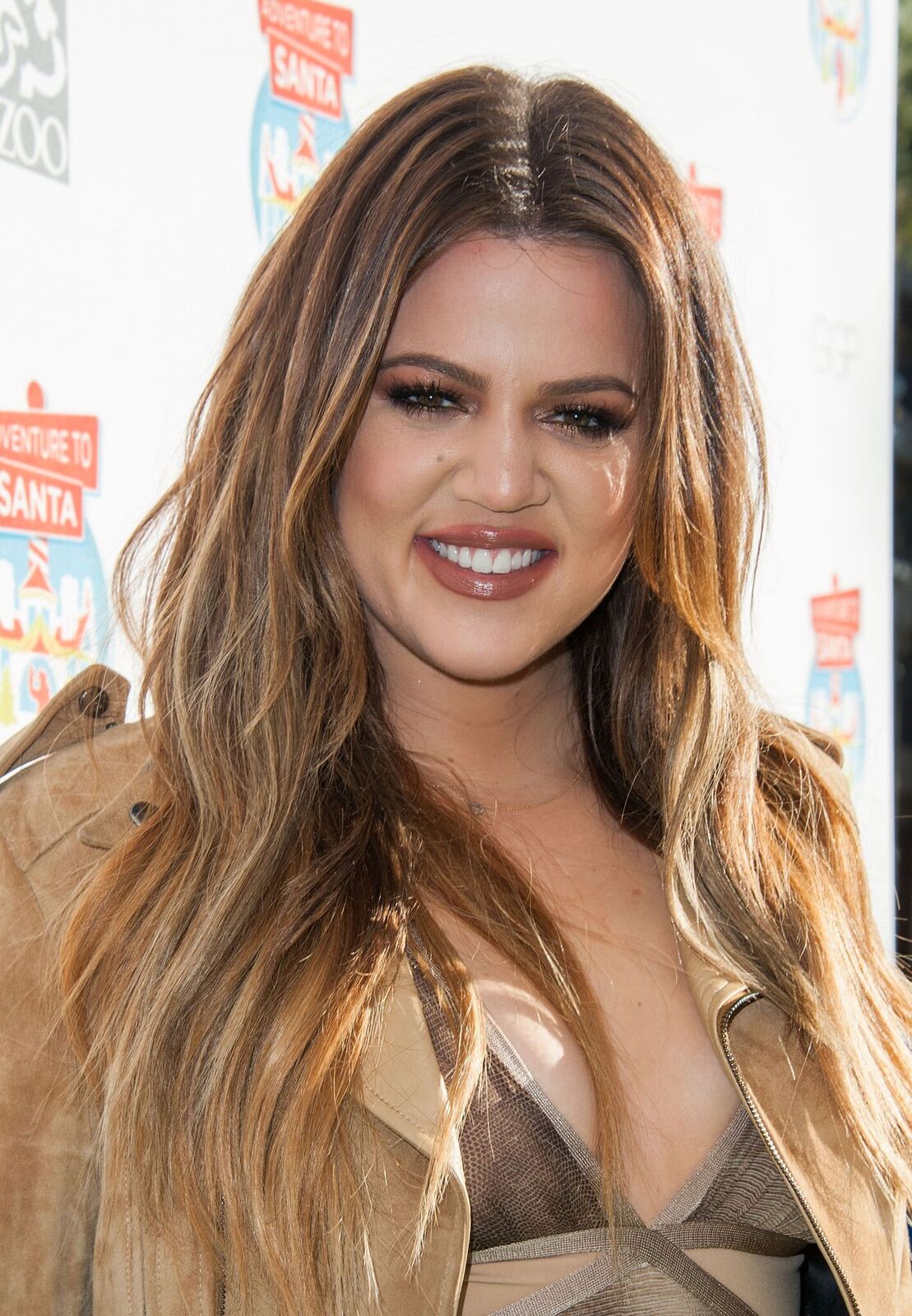 Khloe took to her Instagram story to share a written text with her followers following the massive criticism she received after an episode of the "KUWTK" aired on Sunday.
Khloe, while acknowledging the pain and hurt she felt, revealed that she had forgiven both parties. The mother-of-one explained that she has chosen not to poison her heart with negative vibes. She highlighted that forgiving someone doesn't mean you want them back in your space.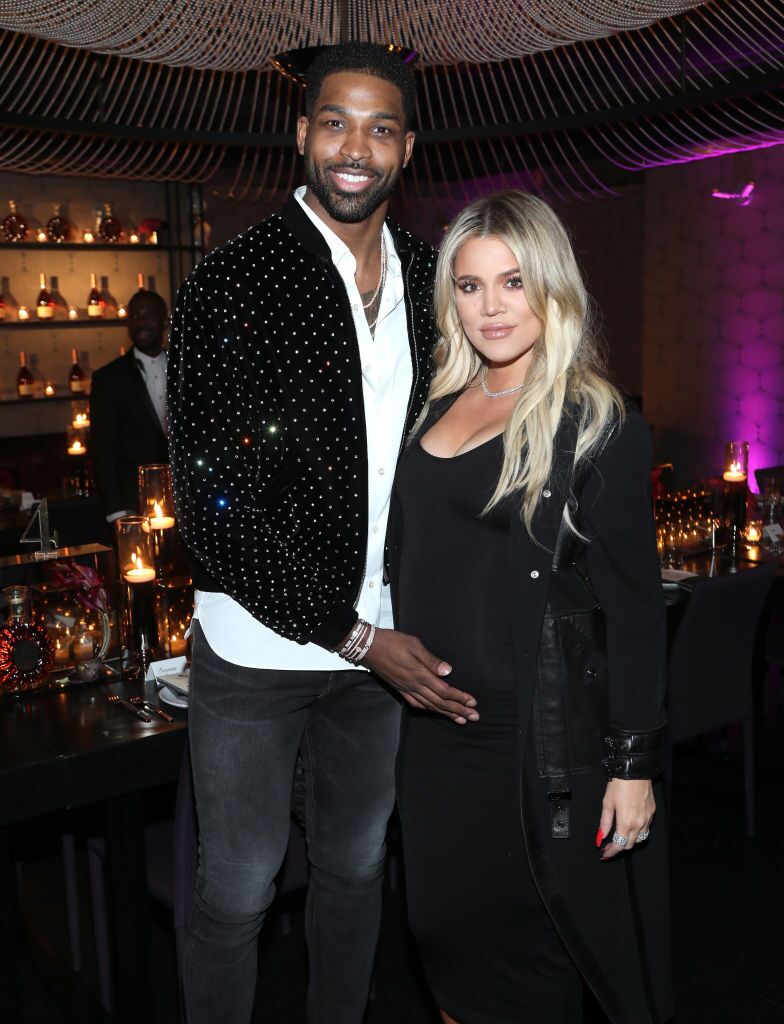 Khloe Kardashian relayed her wishes for people to be "kinder in this world" and more sympathetic to everyone who makes mistakes. She concluded her post by saying she craves peace and happiness in the year. 
In a follow-up post, the entrepreneur clarified that her message on forgiveness wasn't only directed towards Thompson but also to Woods. She wrote:
"This message applies to ALL parties involved in situations that have ever hurt me...I have moved on, found forgiveness, and wish you only happiness and joy!"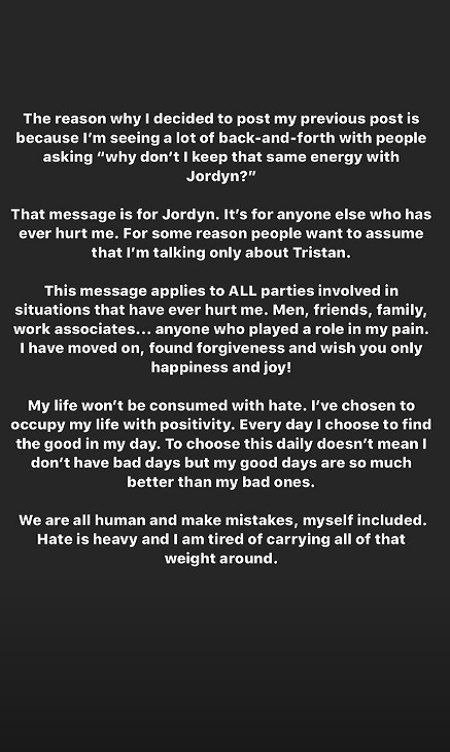 The reality star shared that although the issue consumed her, she isn't going to continue living with hate. She revealed that she has chosen to occupy her life with positivity and see the good in every day. 
The series of messages were borne out of the outrage that met Sunday's episode of "Keeping Up With The Kardashian" show.
In it, the star replied to the NBA player's "Love you" greeting with a simple "Thank you." Fans of the reality show were also surprised at her reaction to receiving surprise gifts from Thompson for her 35th birthday.
Khloe admitted to Scott Disick in the episode of the Kardashian family's reality show that Tristan had been pushing for them to try again, but she's just focused on co-parenting for now.
Last month, the TV star told "The Real" host Adrienne Bailon that she's not rushing into anything yet as she's in love with her daughter.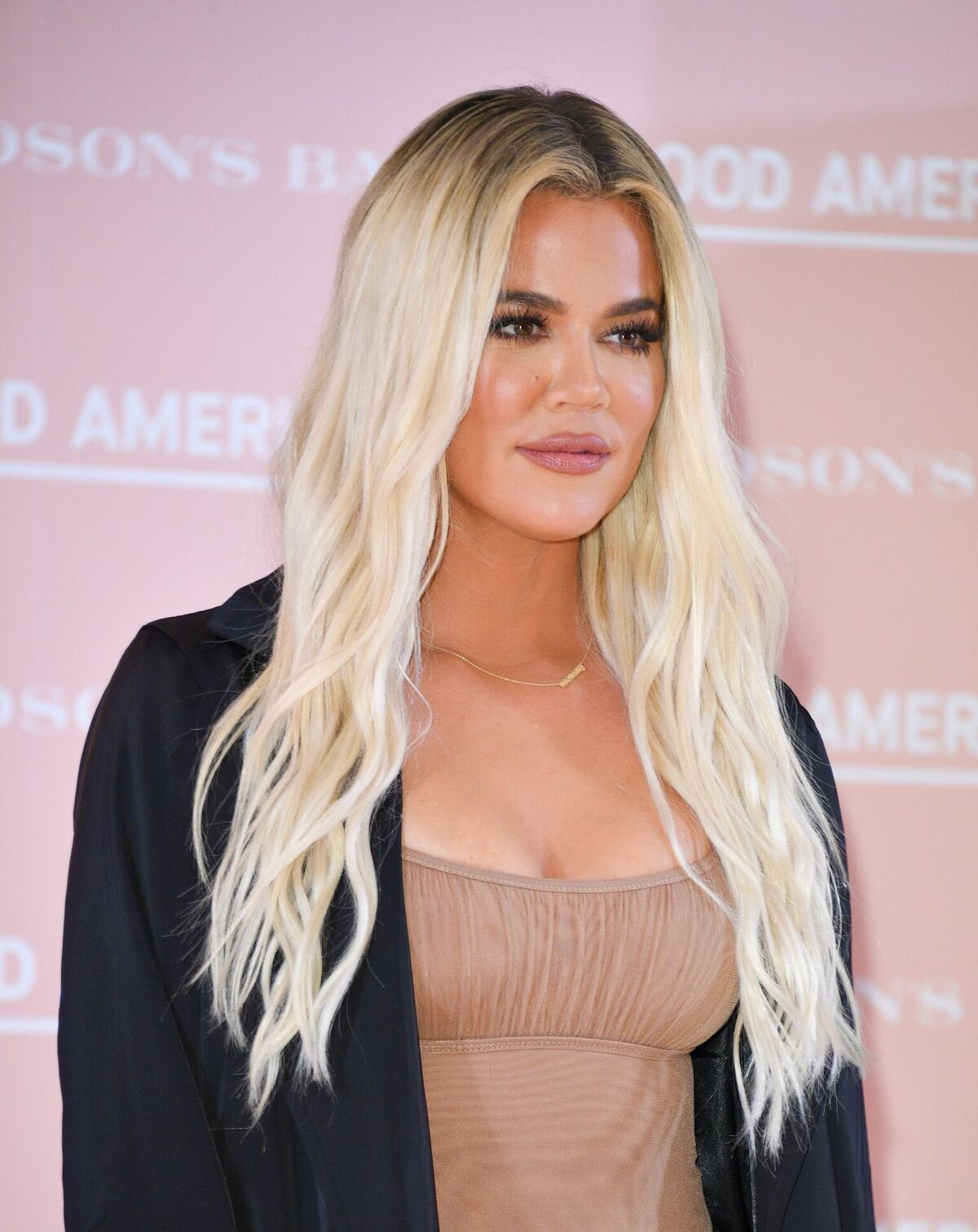 Khole and Thompson went their separate ways earlier this year when he was spotted kissing family friend Jordyn Woods at a house party. The duo has been co-parenting their daughter one-year-old True since their split.