Juice WRLD Appeared to Be in High Spirits in Videos Taken Hours before the Rapper Died from a Seizure at 21
The death of young Emo rapper Juice Wrld in a Chicago airport is shocking fans and fellow artists.
Fans were stunned by the news that rapper Juice Wrld passed away on December 8 at 2 am at Chicago's  Midway airport, after having what is thought to be a seizure.
Juice flew into Chicago on his private jet, and clips of his final moments captured by fellow traveler DJ Akademiks have been posted to social media.
Fans are shocked to recall Juice's prophetic lyrics in his song "Legends"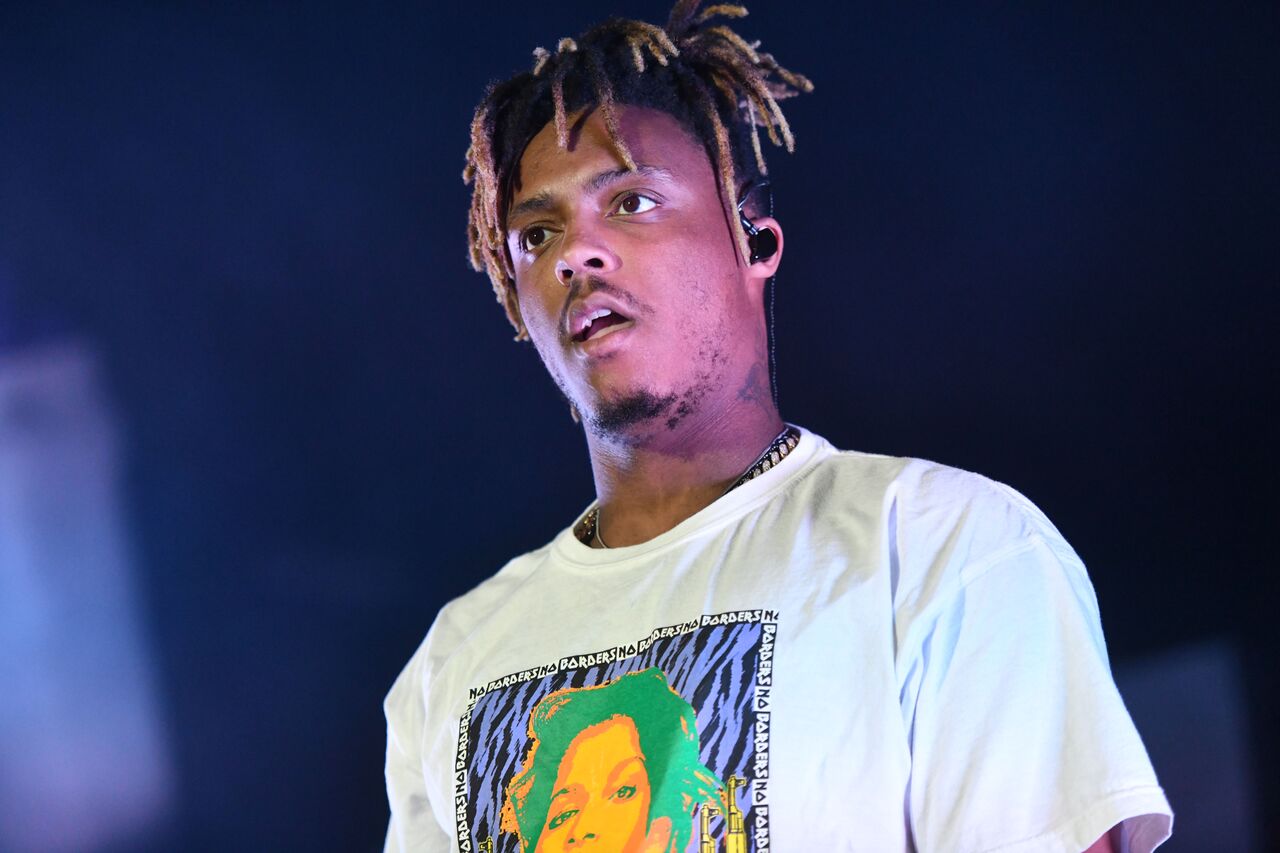 JUICE WRLD'S FINAL MOMENTS 
In the first video DJ Akademiks posted on Twitter, Juice can be seen to be in high spirits, chatting with his friends and playing a practical joke on a member of his coterie.
One of Juice's friends had fallen asleep on the plane, and Juice woke him up by splashing water on his face. It was to be his last prank.
rip juice. so sad how often this is happening lately to young talented rising artists. 🖤

— MONTERO 🦋 (@LilNasX) December 8, 2019
A SUDDEN INEXPLICABLE TRAGEDY
In DJ Akademiks' second clip, Juice again seems to be in a good mood, and in good health, talking to one of his friends at the back of the plane, just minutes before he disembarked in his home town, and his tragic death occurred.
This was Juice Wrld as he got on the plane that took him to Chicago last night. He was in high spirits and looked happy. pic.twitter.com/JBsuybaC9O

— DJ Akademiks (@Akademiks) December 8, 2019
A DEADLY SEIZURE FELLS JUICE WRLD
According to reports, Juice was walking through the airport when he was felled by a sudden seizure and fell to the ground. The paramedics were called and he was transported to the hospital.
More footage of Juice Wrld on his private jet which was headed to Chicago. Seems like everything was good and everyone including him was in high spirits until he landed. 😢 pic.twitter.com/ayDP0LXyeW

— DJ Akademiks (@Akademiks) December 8, 2019
JUICE WRLD PHOPHESISED OWN DEATH AT 21
Reports indicate that Juice reached the hospital alive, but passed away shortly after, despite the doctors' best efforts.
Witnesses at the airport revealed that Juice seemed to have suffered an epileptic seizure, and had had blood in his mouth, but no official cause of death has been announced.
Fans now recall Juice's prophetic lyrics in his song "Legends" in which he sang:
 "What's the 27 club? We ain't making it past 21."
The song he wrote about rappers like Tupac and XXX Tentacion who died before their time, now seems to announce his own death.
Juice is the second young and promising talent felled by epilepsy this year after Disney star Cameron Boyce also succumbed to a seizure in July. He was just 20.
Juice Wrld, born Jarad Anthony Higgins, had turned 21 on December 2. He didn't make it past 21. Our hearts go out to his family. 
R.I.P. Juice Wrld.
Juice Wrld just turned 21 last Monday.