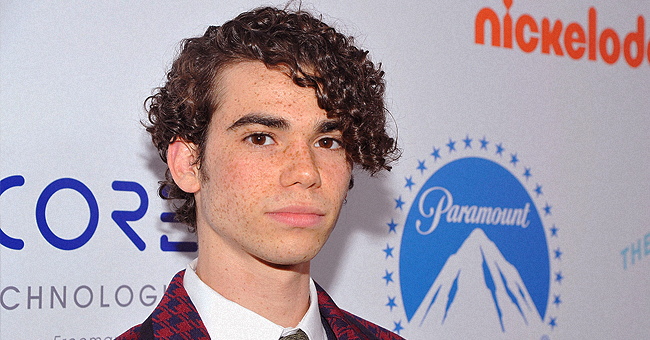 Getty images
Parents of Late Disney Star Cameron Boyce Open up about His Final Night

Cameron Boyce's parents open up about their heartbreak on "Good Morning America."
Hollywood was in shock when the death of young actor Cameron Boyce was announced on July 6, 2019.
Now, for the first time, Cameron's parents are speaking out about his death, his legacy, and their grief to "Good Morning America" co-anchor Robin Roberts.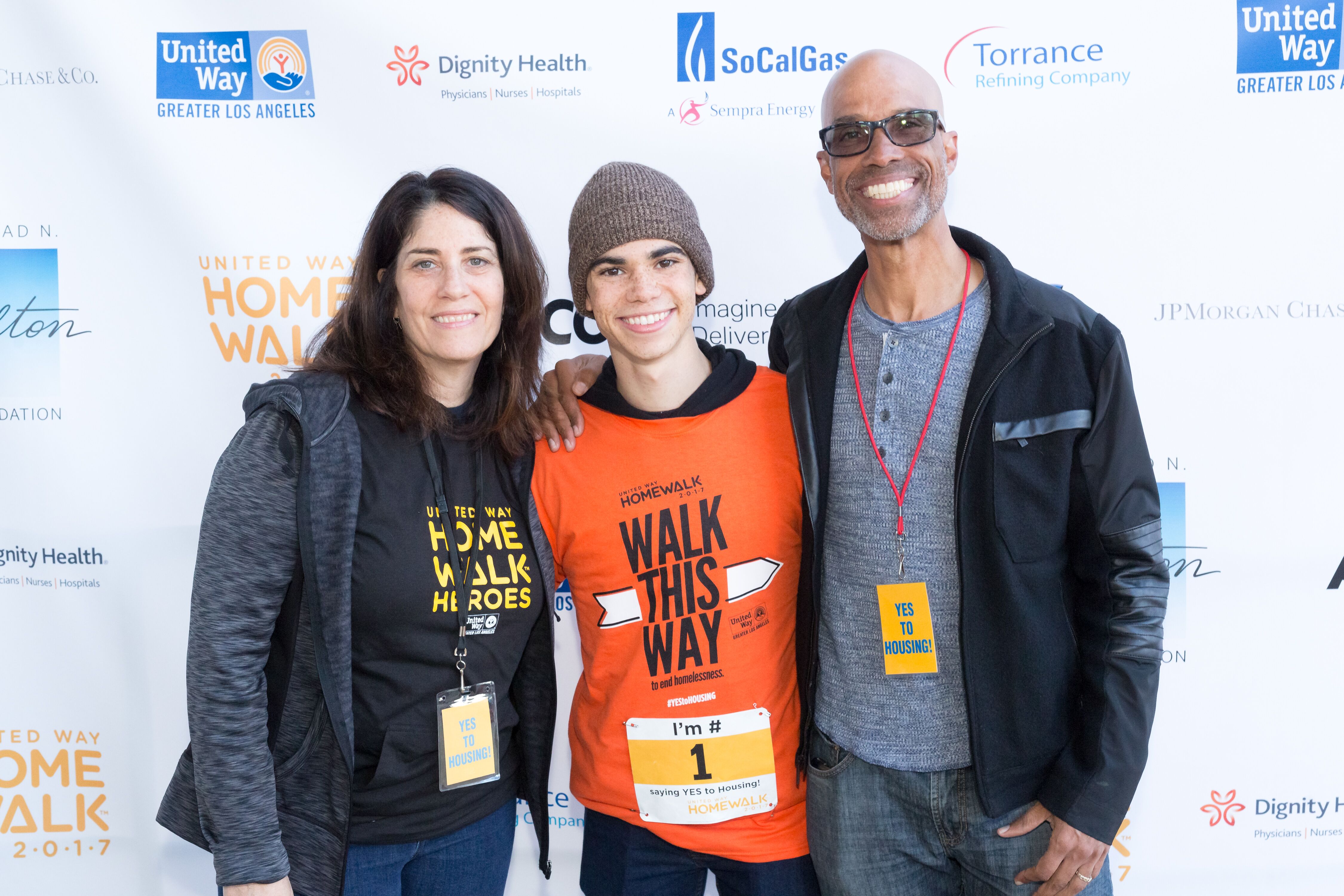 Camron Boyce and his parents Victor and Libby Boyce at a Home Walk event/ Source: Getty Images
CAMERON BOYCE'S UNEXPECTED DEATH
20-year-old Cameron died in his sleep, in what the Los Angeles County Department of Medical Examiner coroner's report described as "sudden unexpected death in epilepsy."
But for the Boyces, it had been a normal evening, in which they had gone out to dinner as a family.
"The night he passed away, we were out to dinner with him just hours before. It was a completely normal, beautiful family night out to dinner," said Victor Boyce.
Cameron's friends and fans reached out to the family in their millions
CAMERON BOYCE SUFFERED FROM EPILEPSY
Although Cameron suffered from epilepsy, a neurological disorder, he had kept his condition private, refusing to be defined by his condition.
According to the U.S. Centers for Disease Control and Prevention, about 3,6 million people are affected by epilepsy in the US alone.
CAMERON BOYCE'S LOVE OF LIFE
A curious phrase that seems to crop up again and again when Cameron is described, be it by friends, family or colleagues is "love of life."
Libby Boyce spoke about her son's verve and joy, and the sheer excitement that living brought him.
"He loved life. This is, for me, the hardest thing. He was in a place where he was truly happy. I mean, Cameron was always happy. Never a negative thing came out of his mouth."
CAMERON BOYCE'S LEGACY
In order to honor his memory and perpetuate his legacy, Cameron's parents have launched The Cameron Boyce Foundation.
The Foundation's aim is to provide artistic and creative outlets as alternatives to violence and negativity. That seems to be what Cameron was all about.
"His legacy is important to us because we don't want him to be remembered as just an actor or some Disney kid. Because he was so much more than that," Victor Boyce said.
The Boyces are still coming to terms with their loss, and struggle with daily disbelief that he is really gone.
Cameron's friends and fans reached out to the family in their millions, as did many of the young actor's co-stars.
VICTOR BOYCE THANKS CAMERON'S FANS
After the sudden death of actor Cameron Boyce - best known for his roles in the "Grown Ups" movies and the TV series "Jessie" - his fans and friends reached out to his family in an outpouring of sympathy and shared grief.
Victor Boyce, Cameron's father, has responded to the outpouring of grief and condolences from his son's millions of fans.
"I'm overwhelmed with the love and support our family has received. It really does help to ease the pain of this nightmare I can't wake up from. I can't thank you guys enough," he wrote.
Joining the fans were dozens of actors and actresses who had worked with Cameron throughout his career, including Adam Sandler, who played his on-screen dad in "Grown Ups" and "Grown Ups 2."
Please fill in your e-mail so we can share with you our top stories!