Julianne Hough Admitted She Hadn't Spoken to Gabrielle Union Amid AGT Exit Drama
Julianne Hough reveals that she hasn't spoken to Gabrielle Union amid her drama with the "America's Got Talent" production company over concerns surrounding her exit from the show.
Extra caught up with Julianne Hough after her performance at the 87th Annual Rockefeller Center Christmas Tree Lighting Ceremony in New York.
When asked about Gabrielle Union's meeting with NBC and Fremantle earlier that day, Hough admits that she was busy all day preparing for her show and hadn't seen the tweet about the meeting.
Hough, who spent the last season serving alongside Union, showed support for the steps her fellow judge is taking in addressing the matter. However, she also reveals that they have not spoken; she explains:
"We have been busy here promoting this 'Holidays with the Hough's special. We will connect,  for sure."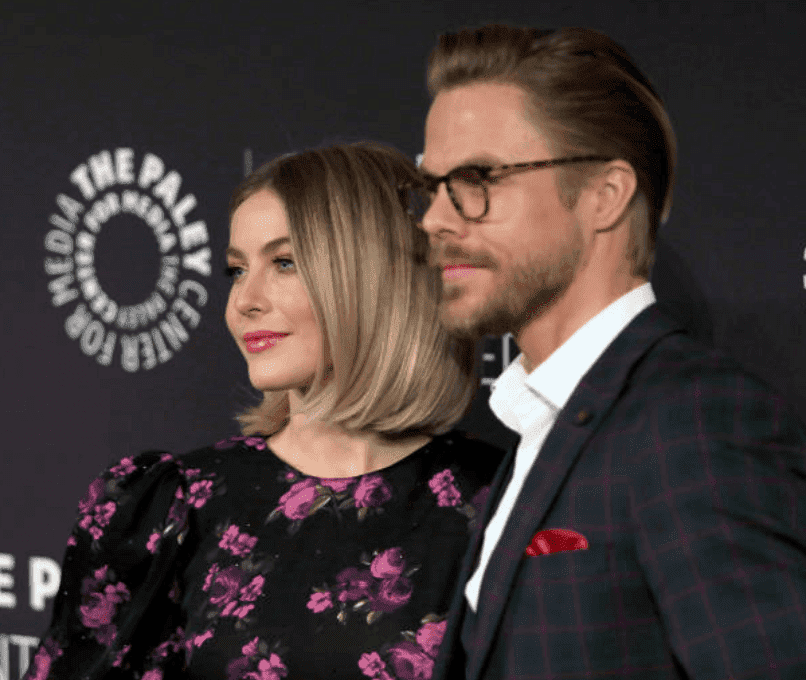 After NBC announced that 
Union and Hough
 would not be returning to "America's Got Talent," 
Variety
 released a report claiming that the two women were fired as a result of months a toxic work culture on the NBC show.
Hough, who is currently promoting a project with her brother, Derek Hough, has joined forces with NBC for "Holidays with the Hough's." She has denied having had any negative experiences at the network.
Speculation of Union's firing is surrounded by various reasons, which include tensions over the way she handled a racially incentive joke by Jay Leno on the show. 
She also received notes from staff about her wardrobe and was told that her hairstyles were "too black" for viewers. 
In the days following the report by Variety. Union did not address the situation directly but took to social media to insinuate that she has been going through a difficult time and thanked her supporters. 
Giving her side of the first meeting with the production company, she says they spent several hours in what she considers to be a productive talk.
We had a lengthy 5-hour, and what I thought to be, productive meeting yesterday. I was able to, again, express my unfiltered truth. I led with transparency and my desire and hope for real change.

— Gabrielle Union (@itsgabrielleu) December 4, 2019
According to Deadline, a source says Union is not interested in returning to the show but hopes that she can help address the issues at NBC so that they will not happen again.
Hough remains supportive of both Union and the production networks, applauding them for the efforts they are making to work through the situation.