Joseline Hernandez from LHHATL Posts Cute Photo of Daughter Bonnie Bella by a Christmas Tree and Fans Love It
Joseline Hernandez's daughter, Bonnie Bella, is a sight for sore eyes. The reality star who recently lost primary custody shared a photo that shows Bonnie is ready for Christmas, and fans can't stop raving.
The last few months have been rough for Joseline, who has had to give up primary custody to her baby daddy, but it appears she's finally in a good place and making the most of the situation.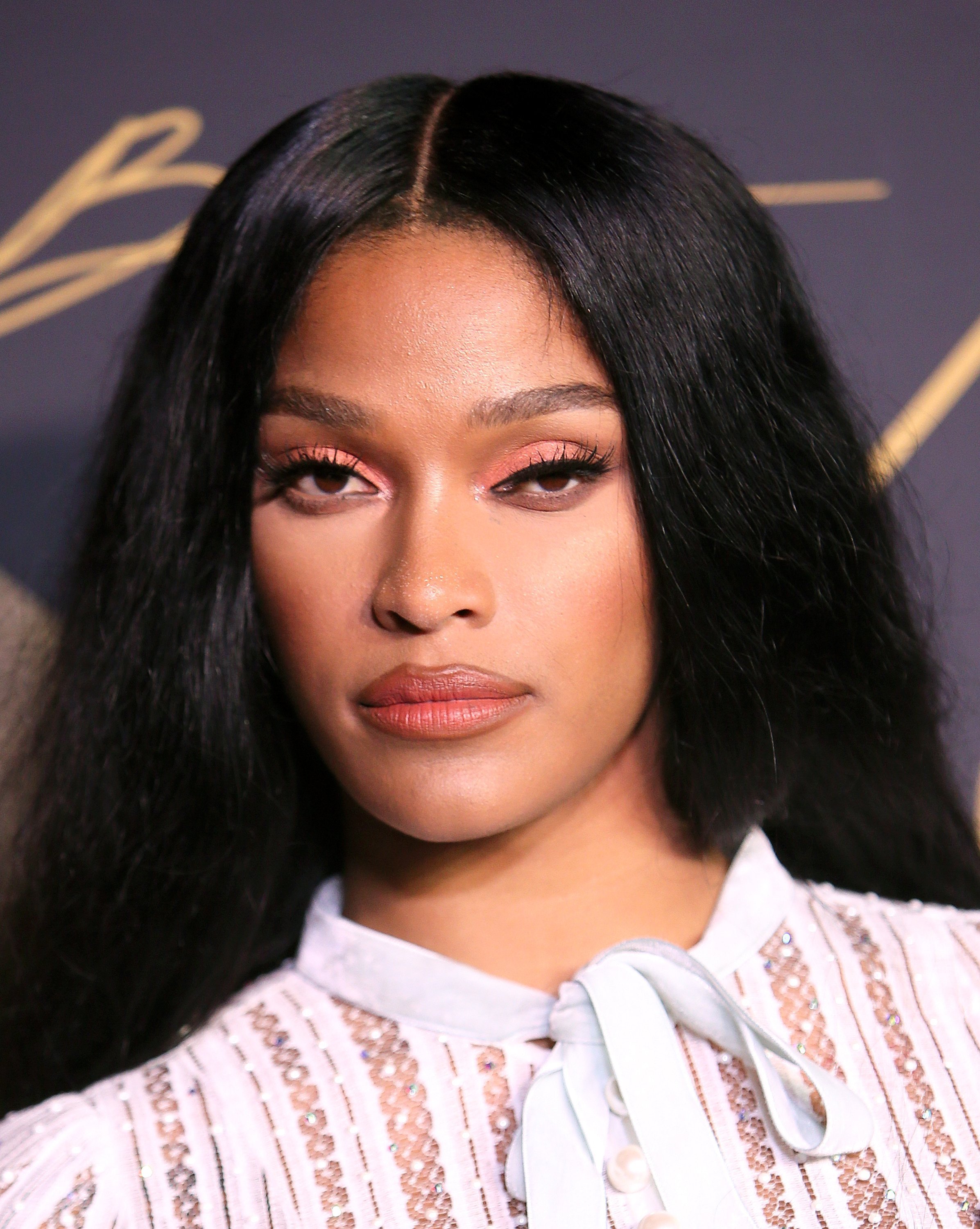 In a recent Instagram post, the "Love & Hip Hop: Atlanta" alum gushed over a picture of her daughter standing by a frosty Christmas tree decorated with glitter balls, bows, and canes.
On more than one occasion, Joseline has been pictured hanging out with her daughter alongside Stevie and his wife
Bonnie looked gorgeous in a lilac dress as she pointed towards the giant tree. The little lady also accessorized with a black-and-gold "2019" headband worn over her neat braids.
"The Beautiful Bella!" Joseline gushed alongside the post that has since garnered hundreds of thousands of likes and comments from adoring fans.
"Beautiful!!!!!!!! Go BONNIE BELLA!" one Instagram user cheered while another said the celebrity kid "is absolutely gorgeous."
"She's so pretty and looks very sweet," chimed in another fan.

Bonnie Bella has been getting a lot of praise from fans recently, especially since her mom and dad, Stevie J, have been on an Instagram sharing spree. Both parents have been sharing photos of their girl, and fans can't seem to get enough.
Joseline, 33, is no stranger to sharing cute snapshots and videos of Bonnie, but Stevie has been doing so more frequently in the last few months. That change most likely has something to do with the record producer having sole custody of their child.

The news broke in September that a judge awarded temporary sole custody of Bonnie to Stevie after Joseline reportedly violated their previous child custody agreement.
The self-titled Puerto Rican Princess reportedly flew to Los Angeles with Bonnie to film "Marriage Boot Camp" at the same time Stevie was scheduled to pick up the two-year-old in Miami.
A judge reportedly ordered the Los Angeles Sheriff's Department to arrest Joseline if she refused to hand over the child to Stevie, which she immediately did upon returning to Miami.
Per The Jasmine Brand, Stevie will now have primary custody of Bonnie Bella till February 2020 because a Georgia family court judge postponed a status hearing in the case for four months.
Joseline and Stevie, 48, have a rocky past, but the two appear to have put their differences aside and are now cordial for the sake of co-parenting their daughter.
On more than one occasion, Joseline has been pictured hanging out with her daughter alongside Stevie and his wife, Faith Evans. Bonnie also seems to be having a ball at her dad's, where she recently spent Thanksgiving.
Joseline and Stevie welcomed Bonnie on December 28, 2016, which means she'll be three in less than three weeks. Hopefully, this time, Bonnie will get to experience the joy of celebrating her birthday with both parents.