Wendy Williams Says She Went to 3 Clubs in 1 Night as She Shows off Bouquet of Roses in New Pic
Wendy Williams brags about visiting three clubs in Miami in one night as she flaunts a bouquet of roses. She was also caught on video with a twerking Big Freedia that same night. 
Wendy Williams has been living it up in Miami lately. She hit three clubs in one night and even snagged herself a bouquet of roses.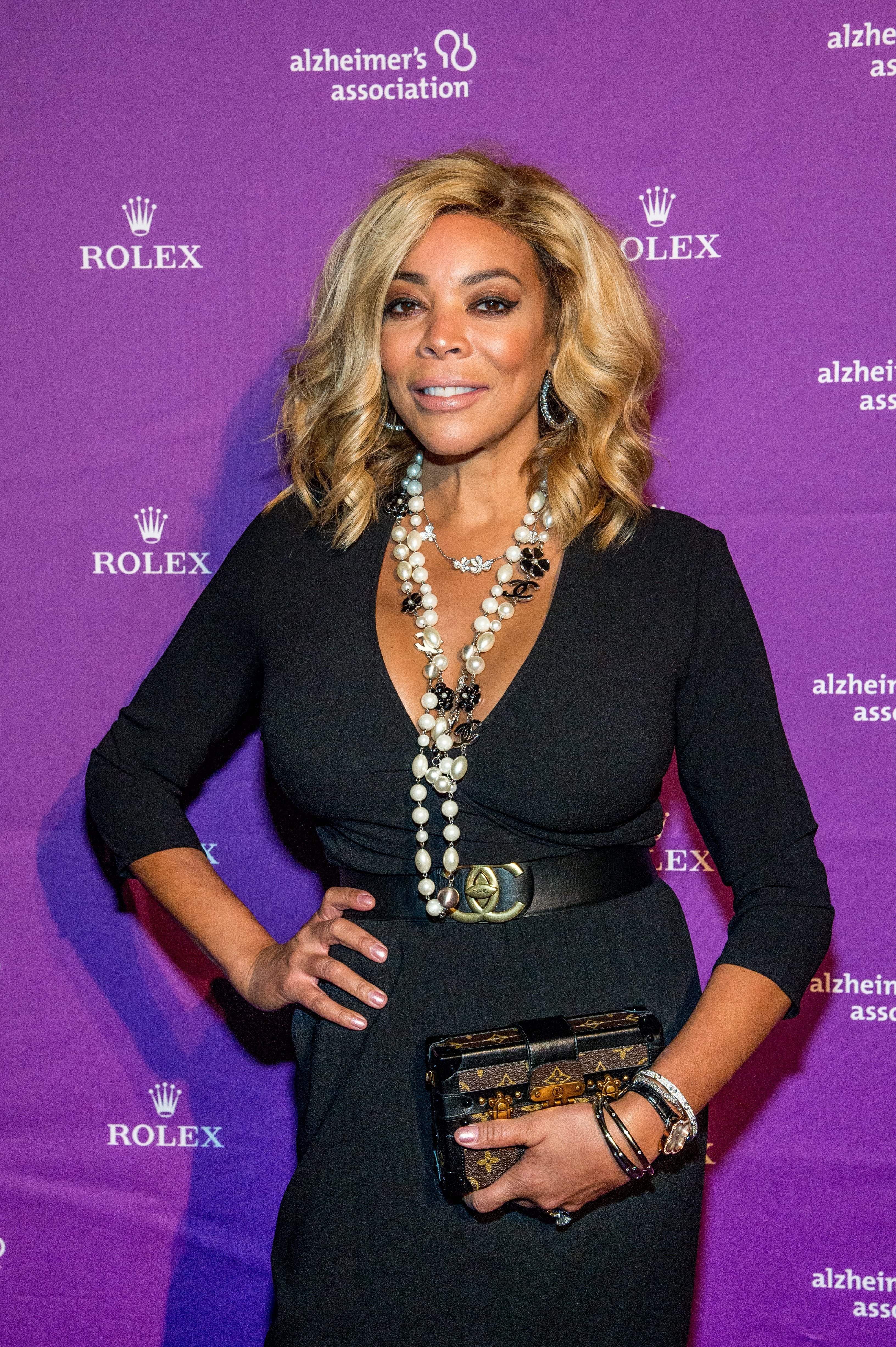 The talk show host hugged her bouquet in a photo she shared on her Instagram where she reveals what a roaring night she had. The colorful red and yellow roses stood out against her black ensemble as she hugged them close to her and issued a smile.
Wendy's caption was short but meaningful. "Miami. My family. My life. My way!" she wrote and added bragged about how busy her night was.  "Btw, 3 clubs, 1 night HEY!!" She failed to mention where the roses came from or if someone special sent it her way.
According to The Jasmine Brand, one of Wendy's destinations that night was Big Freedia's Miami show. She partied with the performer who at one point twerked Wendy's way in a video shared by the publication. Rapper Trina and "Love & Hip Hop" star, Tommie were also in attendance. 
Wendy's social calendar has been filled with night outs and parties ever since she filed for divorce from her estranged husband, Kevin Hunter. And not even bad weather could keep her from having a good time.  In August, at the height of Hurricane Dorian, she partied it up in Miami with NeNe Leakes, her former enemy now friend.  
The mother-of-one also recently made headlines when she chaperoned her son, Kevin Hunter Jr. during his first venture in a strip club. In the absence of his father, Wendy stepped up to teach her son how to "make it rain," demonstrating to him how cash should be handed out to strippers.  
Wendy opened up about the experience on her show telling her audience it was something she didn't plan. But when her son asked her to go with him and her nephew, she obliged. 
It's been quite a busy time for Wendy who also secured her star at the Hollywood Walk of Fame in October. It was her "triumph over adversity" she told ET after the ceremonies.
Everybody is aware of how turbulent Wendy's first half of the year was when she learned of her husband's infidelity which resulted in a child with his mistress. Wendy filed for divorce soon after. 
It also happened at a time when she was still recovering from her alcohol addiction and various illnesses, prompting her to take a leave from her show.
But Wendy seems to be in a better place right now, thanks to the renewal of her contract for her program and her busy social calendar. We hope she continues to stay happy especially after the hectic way her year started.