Mick Jagger's Youngest Son Deveraux Looks like Dad in 3rd Birthday Photos Shared by Mom Melanie Hamrick
Mick Jagger's partner, Melanie Hamrick's shares a birthday message in honor of their son's third birthday.
Rolling Stones, frontman, Mick Jagger recently celebrated his son, Deveraux's third birthday. In honor of his special day, his girlfriend, Melanie Hamrick shared a message and said:
"Happy Birthday wonderful Devi!!! Our Angel."
Looking like an angel; Deveraux was pictured in a white shirt, with his long blond curls hanging past his ears as he stood in a rainforest with a butterfly on his shirt.
The three-year-old posed cheerfully as held into a toy in his hand and his smiled, showing off the signature Jagger pout that he inherited from his father.
Deveraux comes from an unlikely pairing; with his father being a rock star and his mother, a professional ballerina, the couple has come together to create the perfect family.
In February, they teamed up to work on a rock'n roll ballet. It is reported, Hamrick worked on the choreography, while Jagger focused on curating the music from his well-known hits.
Deveraux's birthday comes just in time for Jagger, who is back on stage after recovering from heart surgery to replace a valve. He also had a stent inserted in his artery. He tweeted:
"Thank you everyone for all your messages of support, I'm feeling much better now and on the mend – and also a huge thank you to all the hospital staff for doing a superb job."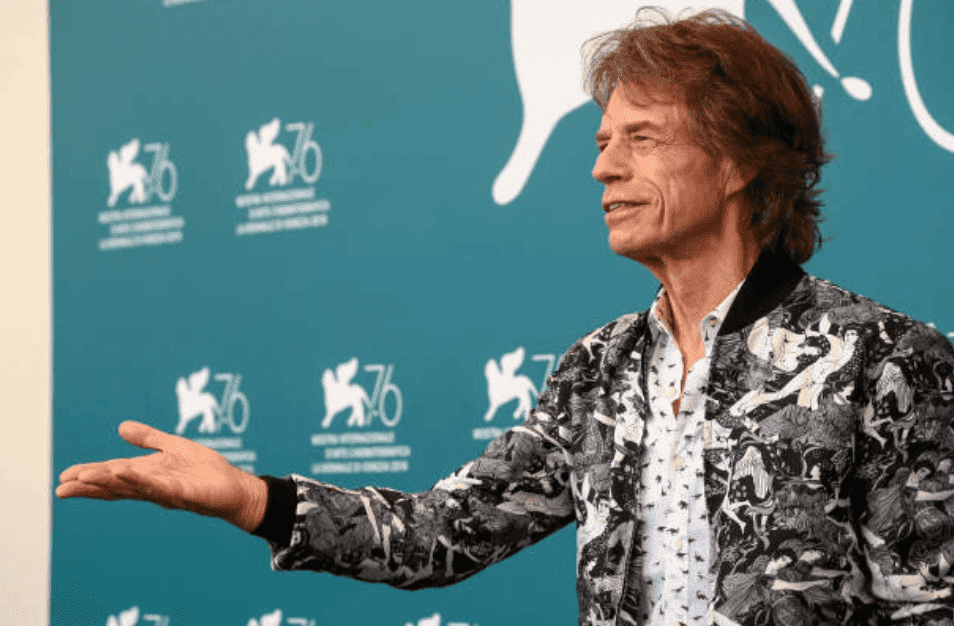 As a result of his health, he had to reschedule "The Rolling Stones: No Filter" tour, which were supposed to take place from April 20 to July 29.
On his return to the stage Jagger's son and girlfriend, joined him at the TIAA Bank Field. According to The Sarasota Post, it was his first show in Florida in 30 years.
According to Daily Mail, Jagger and Hamrick started dating in 2016, after the death of his partner of 13 years and fashion designer, L'Wren Scott in 2014. 
Their son's full name is Deveraux Octavian Basil Jagger. When translated to Latin, Octavian means "born eighth," the name is a nod to the fact he is the youngest of the legendary rock star's eight children.