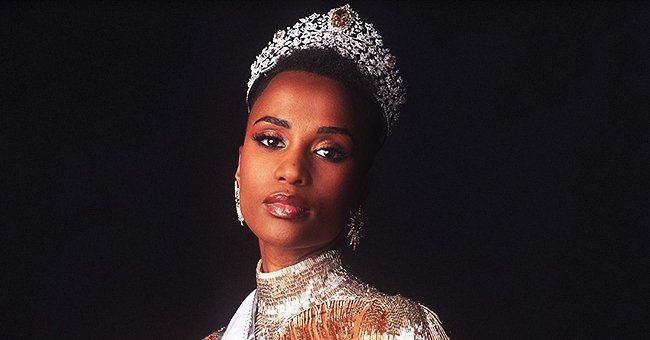 instagram.com/zozitunzi
Zozibini Tunzi from South Africa Is Crowned Miss Universe 2019 and Twitter Celebrates
Loads of excited people took to Twitter to celebrate the emergence of Miss South Africa, Zozibini Tunzi as Miss Universe, and its meaning for Black women all over the world.
The Miss Universe beauty pageant for 2019 has come and gone, but its ripples continue to spread after Miss South Africa was crowned as the beauty queen of the universe.
Lots of excited fans who viewed the pageant on Sunday rushed to Twitter to share their views on Tunzi's emergence. The consensus among all of those who commented was that she deserved her crown.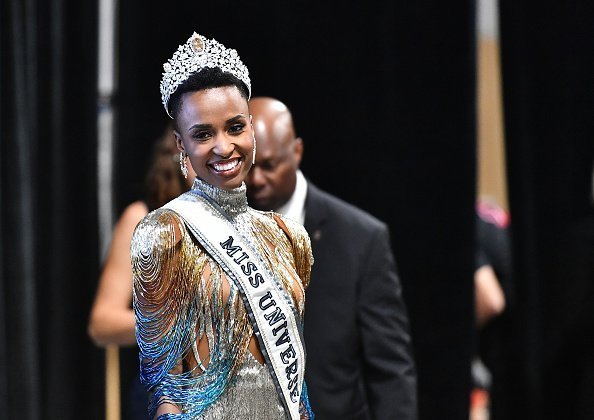 Miss Universe 2019 Zozibini Tunzi, of South Africa at Tyler Perry Studios in Atlanta, Georgia | Photo: Getty Images
Many of the comments also felt that Tunzi's victory was significant for all Black women all over the world. One Twitter user said:
"She is so beautiful. I hope girls who look like her will feel inspired."
Media Mogul Oprah Winfrey was also among those that tweeted their views. Sharing a video of the moment host Steve Harvey asked Tunzi a question on young girls and leadership, Oprah agreed with Tunzi views, stating that leadership is the most poerful thing young women should be taught today
Miss Tunzi's personality caught the eye of a Mexican, who tweeted, saying:
"I'm Mexican, and I gotta say Mexico was a joke this year. Puerto Rico was a little off. But when South Africa came in, I was astonished. Her articulations, her aura, her accent, her hair. Jesus I can't fathom how happy I was to see her win! She's truly beautiful. She deserved it."
After being crowned as the winner, Tunzi gave an emotional and powerful speech about being the first black winner of the pageant in 8 years.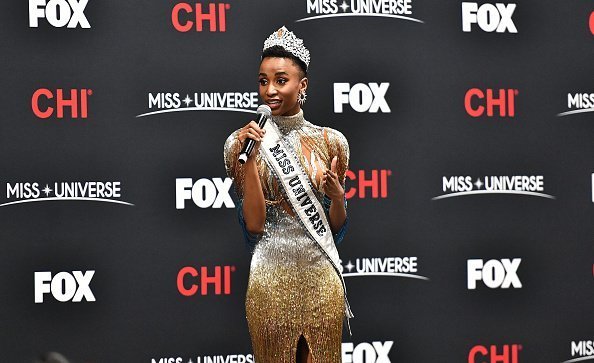 Miss Universe 2019 Zozibini Tunzi, of South Africa, appears at a press conference following the 2019 Miss Universe Pageant at Tyler Perry Studios on December 08, 2019 in Atlanta, Georgia | Photo: Getty Images
She said she grew up in a world where women who looked like her and had her physical attributes were not considered beautiful. Tunzi further urged that such a notion had to stop today.
She added:
"I want children to look at me and see my face, and I want them to see their face reflected in mine."
Miss Zozibini Tunzi hails from Tsolo, eSdwadweni, in the Eastern Cape of South Africa. The 26-year-old beauty has a winning sense of humor and is naturally beautiful.
Tunzi also has got the brains and holds an ND degree in Public Relations and a B.Tech degree from the Peninsula University of Technology. Being an advocate for change, Tunzi is ready to change the narrative around gender-based violence, and her new crown is giving her the platform to do just that.
Please fill in your e-mail so we can share with you our top stories!