Cardi B and Daughter Kulture Appear on Vogue Cover, Says Prayers & Priests Have Helped Her Marriage to Offset
Cardi B dazzled in scarlet on the cover of Vogue Magazine with her adorable baby daughter in her arms.
Cardi B posed for the cover of Vogue with her daughter Kulture and has revealed why she chose to give her marriage with cheating husband Offset another go.
Cardi confided that she found her way to forgiveness through religion and the power of prayer. 
The most important things in her life are her daughter and her rekindled marriage to Migos singer, Offset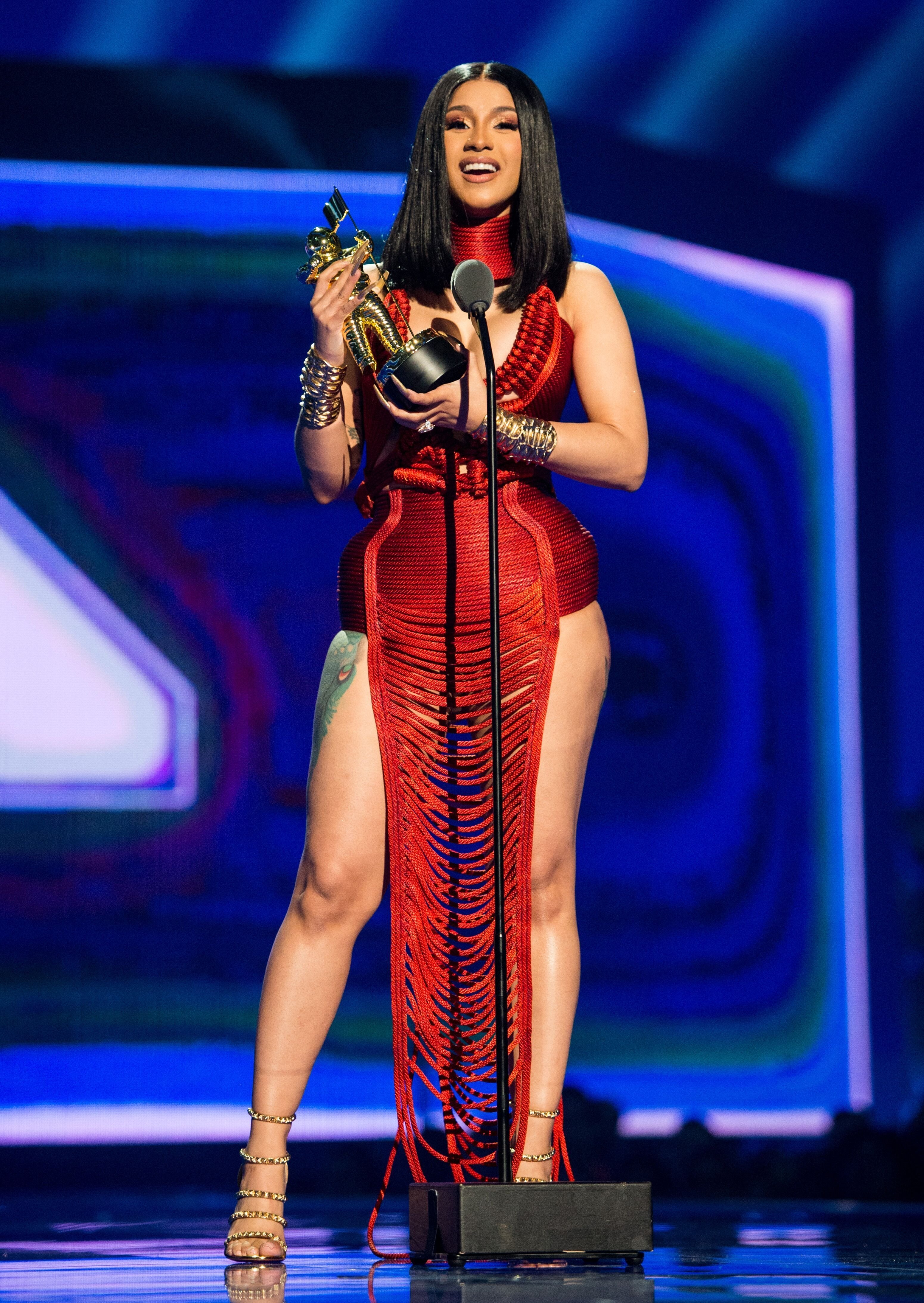 CARDI B ON THE COVER OF VOGUE
Cardi B is an A-lister, and being the January cover of the world's most prestigious fashion magazine photographed by legendary photographer, Annie Leibovitz proves it.
The girl who started out as a stripper joins some of the most beautiful and influential women in the world in that singular honor, among whom are Beyoncé, Rihanna, Taylor Swift, Emma Stone, and Serena Williams. 
The cover features Cardi sitting on the grass in a red polka dot dress, with her 16-month-old daughter Kulture in her arms. The cover declares her "UNFILTERED UNAPOLOGETIC UNBOWED," a fair description of the rapper's attitude to life. She told Vogue:
"He cheated and everything—and I decided to stay with him and work together with him, a lot of people were so mad at me; a lot of women felt disappointed in me."
PRAYER AND FAITH LED TO RECONCILIATION
The most important things in her life are her daughter and her rekindled marriage to Migos singer, Offset. Cardi had announced a split after Offset was unfaithful, but in January 2019, she declared that they had reconciled. Cardi said:
"I believe in forgiveness. I prayed on it. Me and my husband, we prayed on it. We had priests come to us. And we just came to an understanding like, bro, it's really us against the world."
CARDI B DECLARE HER BELIEF IN MONOGAMY
Cardi spoke openly about Offset's unfaithfulness and stated that for her, monogamy is the only way.
The rapper and her husband are living a good moment in their relationship, and Cardi gushed over his attentiveness and devotion to both her and her daughter.
The couple started dating in early 2017 and announced their engagement in October that year - but what fans didn't know was that they had already married secretly the previous month. In July 2018 they welcomed their daughter Kulture Kiari Cephus - Cardi's first and Offset's fourth child.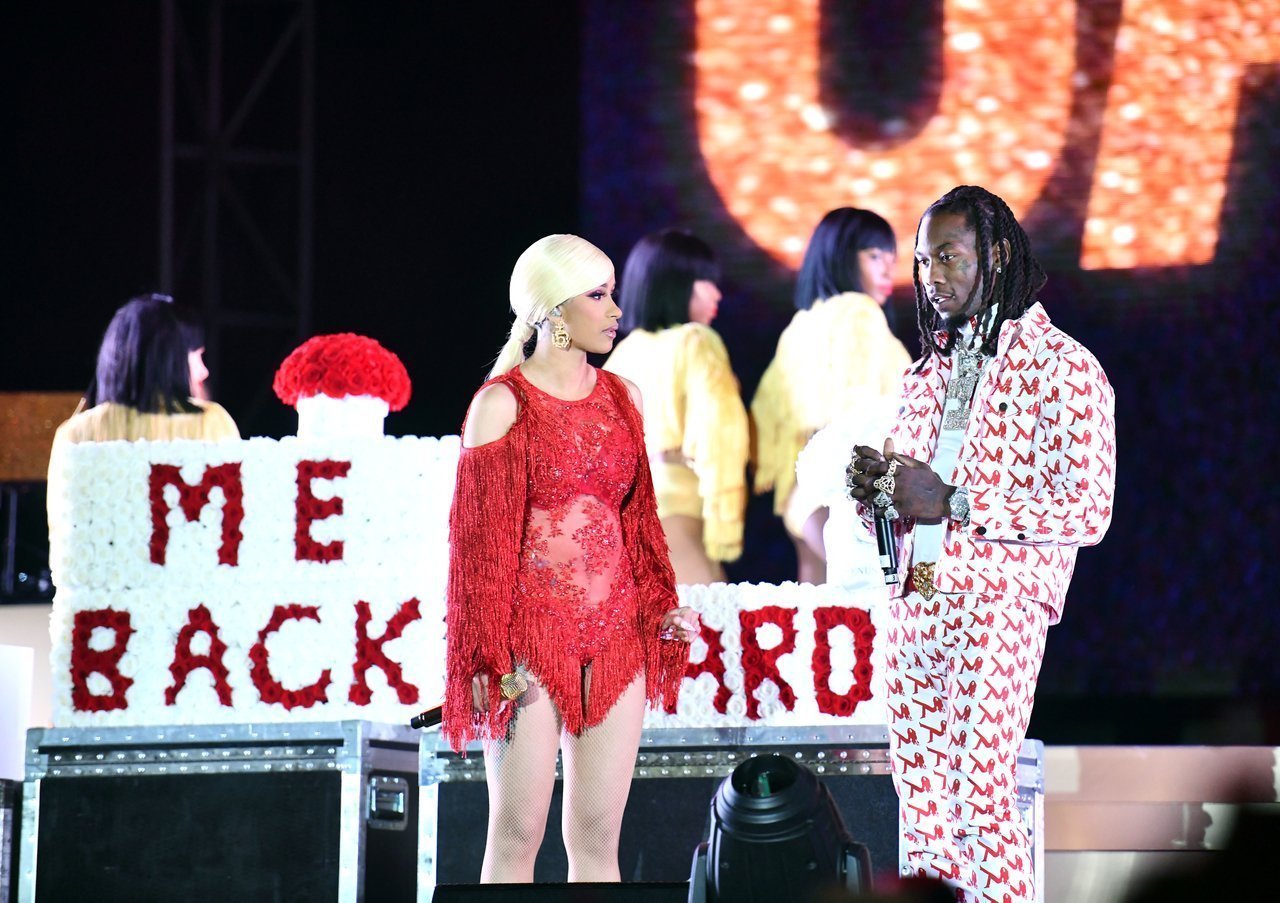 CARDI B - THE LONG ROAD TO FORGIVENESS
Cardi B had been married less than a year when rumors about her husband Offset's infidelity started to surface.
The rapper was a new mom, but she wouldn't stand for his cheating and decided to end the marriage, despite his pleas for forgiveness, and his suggestion they attend couple's therapy together.
She refused, and Offset launched a campaign to get her back, even interrupting one of her performances at the Rolling Loud Festival with 2000 roses arranged to spell out "Take Me Back Cardi." 
After a lot of prayers, and consulting spiritual advisors, Cardi agreed to take him back. Offset has been commendably devoted to his wife. He knows if he steps over the line, he gets the boot...