Jim Jones' Heartfelt Note to Fiancée Chrissy Lampkin Has LHHNY Fans Wondering Why They Aren't Married
Rapper Jim Jones responds to criticism of his relationship status with  Chrissy Lampkin with a heartfelt message.
Jim Jones has come under fire lately for not marrying his long-time fiancé Chrissy Lampkin.
Jim posted a romantic photo on December 5 on his Instagram account confirming his commitment to Chrissy, but the fans aren't buying it.
Chrissy who got down on one knee in front of the whole world and asked for his hand in marriage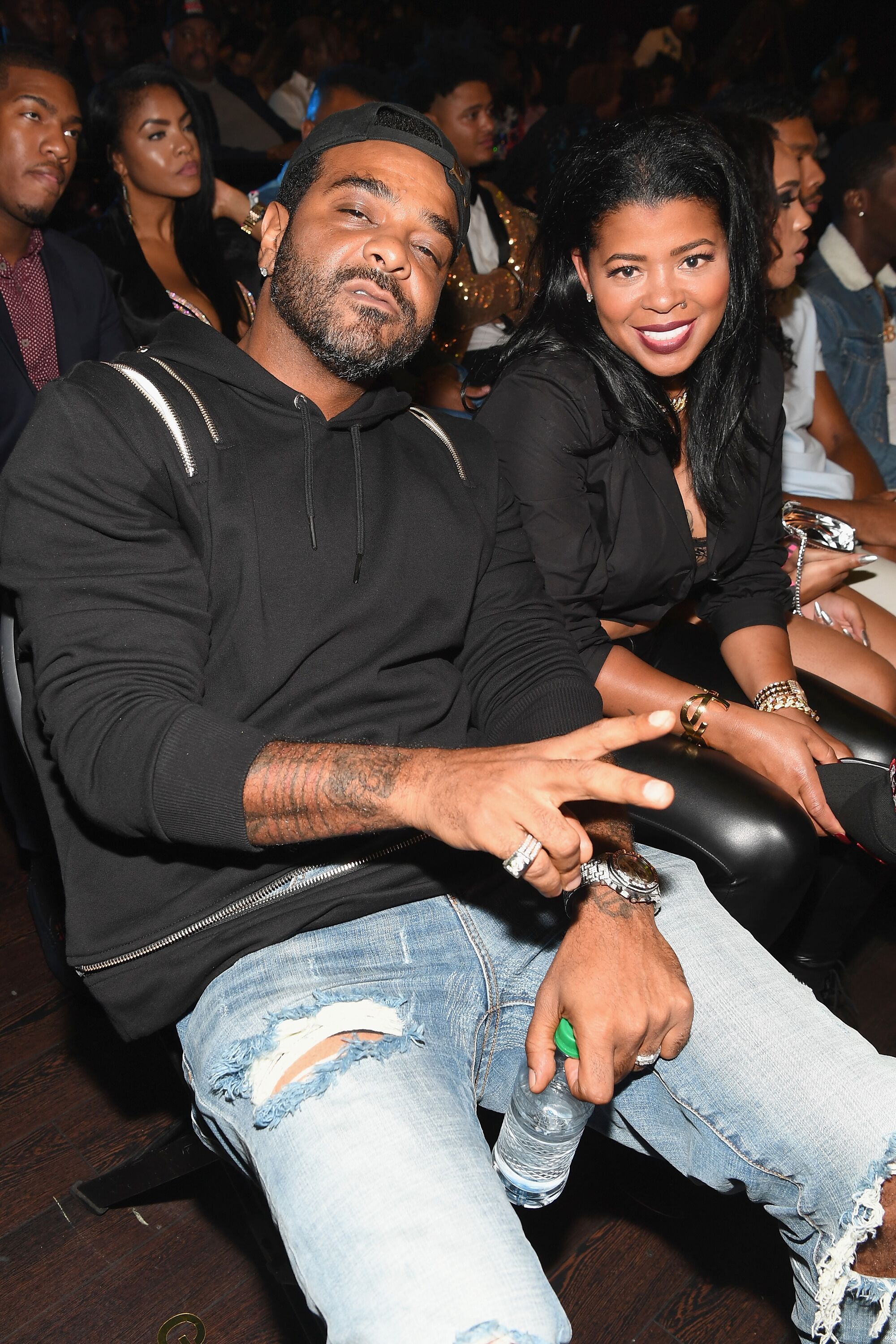 JIM JONES' ROMANTIC POST
Not long ago, Chrissy Lampkin was on "The Real" talk show and revealed that her engagement to Jim was likely to continue and that there was no wedding date in sight.
Outraged fans flooded social media with comments urging Jim to step up or get out, and the rapper has responded by posting a romantic photo on Instagram on December 5, showing Chrissy leaning on him. He captioned it:
"I'm always gone hold U down they ain't never gone understand us it's better tht way."

JIM JONES IS NOT THE MARRYING KIND
Chrissy herself had admitted that after a 7-year engagement she didn't believe marriage would be the culmination of their relationship. But she went on to explain that the relationship was in a good place - they were just not the marrying kind (meaning Jim, of course.)

FANS COMMENT ON JIM JONES' POST
Hundreds of fans hurried to add their comments to Jim Jones' new post, and most of what they had to say couldn't have pleased the rapper. One particularly disapproving commentator said:
"He ain't holding her down he holding her back and holding her up ?."

FANS DO THE MATH
Chrissy and Jim have been together since 2004, and she proposed to him in 2012 - which means she's been waiting around for the man to make up his mind for 15 long years. The fans think it's time for Jim to man up and marry the girl...
Chrissy is adamant that marriage is no longer her priority, the solidity of their relationship is, and they are as solid as a rock.
Each relationship has its own dynamic, and as Jim says, maybe the fans will never understand, but it does seem to work for them.
After all, they've been together for 15 years, and that is longer than most marriages.
CHRISSY LAMPKIN'S ROMANTIC PROPOSAL
Maybe Chrissy Lampkin's fans wouldn't be so hard on Jim Jones if he'd been the one to pop the question.
Instead, it was Chrissy who got down on one knee in front of the whole world and asked for his hand in marriage. That was 2012, and his reply was "Gotcha!" which sounded enthusiastic, but not quite traditional.
Since then, fans have been waiting for those wedding bells to ring, but they and Chrissy have been waiting in vain.