Kevin Hart Appears to Show Support for Steve Harvey Amid Miss Universe 2019 Backlash over Colombian Cartel Jokes
Currently, Steve Harvey is in the midst of his latest Miss Universe controversy. However, one of his celebrity friends, Kevin Hart, has appeared to have reached out to share his support.
On Monday, December 9, 2019, Harvey took to social media to post an inspirational video where he spoke about dealing with negativity and difficult times.
The video came a day after the 2019 Miss Universe backlash emerged. The clip appears to address the scandal he recently created while hosting the beauty pageant.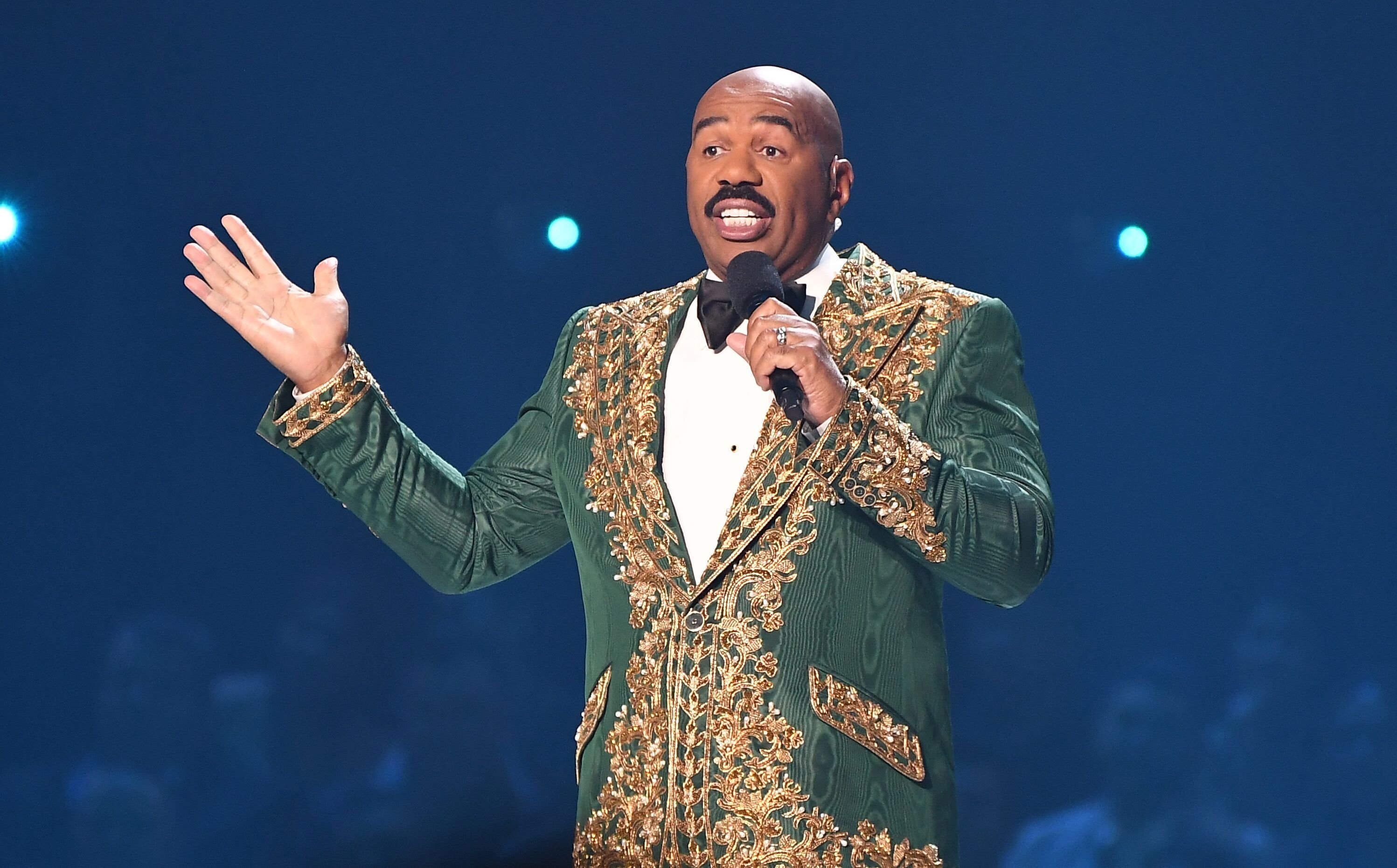 "LIFE IS 10% WHAT HAPPENS TO YOU"
The television presenter discussed the importance of being able to move on when "bad things" happen. He also highlighted that "Life is 10% what happens to you. It's 90% what you do about it."
Harvey, 62, shared that he believed negativity occurred for one to learn from it and take the step. Retweeting the video, Hart simply wrote: "#Facts ....Love you Unc."
HARVEY'S CARTEL JOKES
While hosting the Miss Universe pageant, Harvey made a joke about "cartels" in his opening monologue. Later in the broadcast, when talking to Miss Colombia Gabriela Tafur, the host addressed the 2015 incident when he mistakenly crowned Miss Colombia the winner of the Miss Universe pageant instead of Miss Phillippines.
Tafur revealed to the star that she forgave him for the mix-up but Harvey added that the "cartels" had not. His comments received a lot of backlash on social media.
PAGEANT HOST RECEIVES BACKLASH
Some people had an issue with Harvey's generalization of the country's population. Another Twitter user felt the host's joke was "absolutely disrespectful."
Some social media users even felt Harvey needed to step down as the pageant's host.
#Facts ....Love you Unc. https://t.co/BqV0uEzum6

— Kevin Hart (@KevinHart4real) December 9, 2019
NATIONAL COSTUME WINNER MISTAKE
Another mishap that occurred to the star was when he had an apparent teleprompter mix-up. He accidentally referred to Miss Malaysia as Miss Philippines while announcing the National Costume Contest winner.
Miss Malaysia Shweta Sekhon, who was standing next to him corrected him by stating: "It's not Philippines, it's Malaysia." Harvey was not pleased and explained that he was literally reading from the teleprompter.
Worst host ever @IAmSteveHarvey , absolutely disrespectful the joke of the "Cartels". We are a great country full of good people and we don't deserve that image anymore. Surprising how ignorant a host can be, recommend you to open a book once in a while. Joke a out of place!

— Andres Simon (@AndresSimon_) December 9, 2019
PAGEANT ABSOLVES HARVEY FOR COSTUME WINNER MISHAP
Speaking to the show's producers, the host pleaded with them to stop sabotaging him because he could read. He went on to lament that it was the same thing that was done to him in 2015.
Steve Harvey talking about Colombia's cartels is not funny #MissUniverse

— Victoria Leandra (@leandrareports) December 9, 2019
However, it was later revealed that Harvey had actually announced the right winner. The Miss Universe Organization corrected the mishap stating how Miss Universe Philippines Gazini Ganados had been the actual winner of the National Costume competition.