Christmas Gift Ideas for Teens to Show That You Are a Cool Grandma
It's that time of the year again, and, as usual, teenagers are probably the most difficult people on your gift list. They will roll their eyes at anything that it's not "cool" enough, or fake a smile if they're polite. But, to avoid any disappointment, here's a list with our Christmas gift ideas for teens.
Teens are like Christmas sweaters, they come in all shapes, sizes, and each one has a distinct design/personality that makes them stand out from the rest.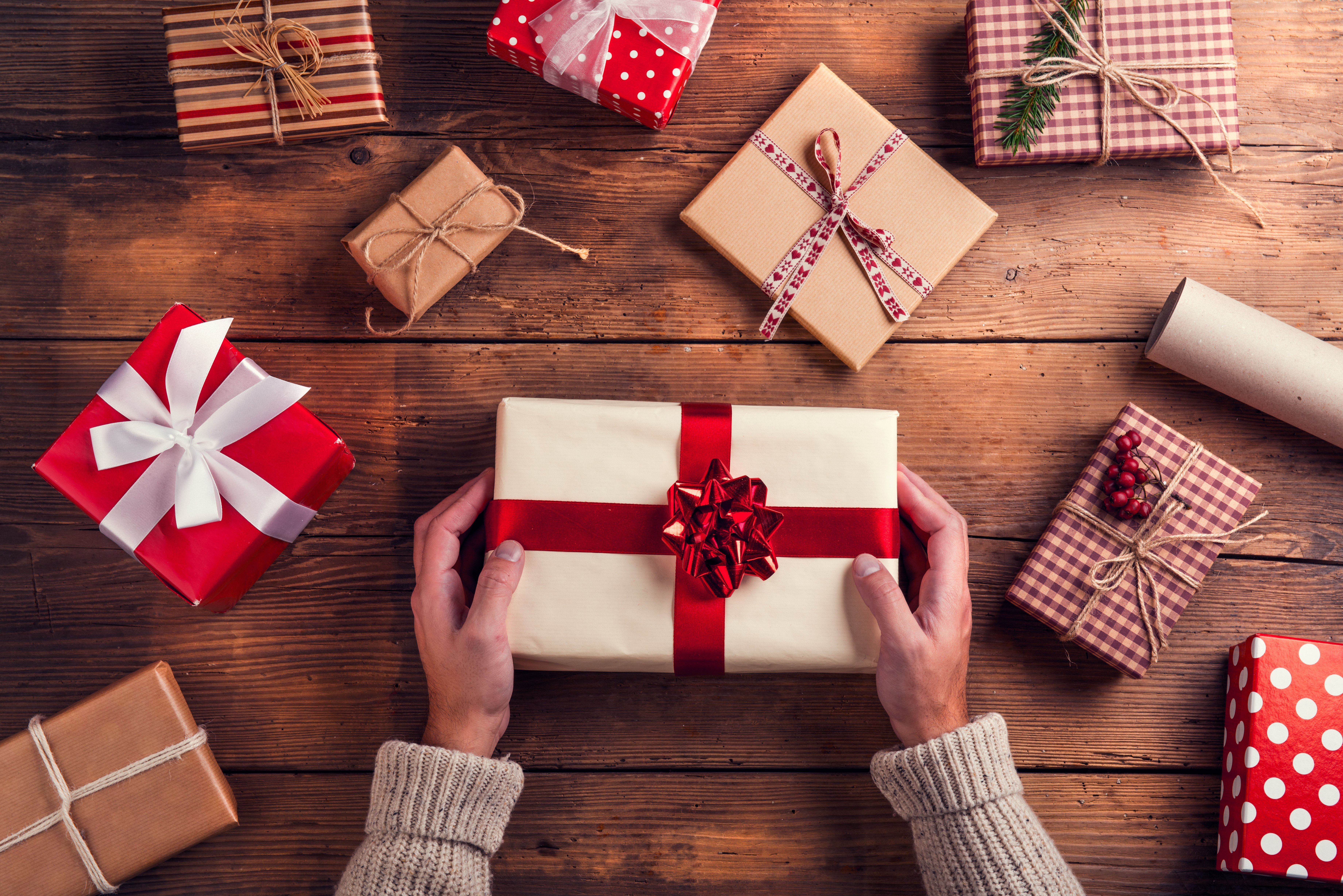 From the geek grandson to the girly niece and the sporty youngest cousin, here's a list with Christmas gift ideas to make 2019 the year when you finally become the "cool" grandma, aunt, or mom in the family.
Customized drinking tumblers
These tumblers are useful to keep drinks cool or hot for school, gym, or any other outdoors place. Add a name, nickname, or initials and choose amongst a variety of colors to match your teen's personality.
It includes lid and straw to prevent spills, which makes it perfect for carrying on a backpack or purse, not to mention that it can be used instead of plastic cups, which adds an eco-friendly factor to it.
Shop here.
Rose Quartz Jade Roller
According to Instagram's beauty gurus, this roller is perfect for treating dark under eyes, and it can also be used to massage the face and improve blood circulation, which reduces puffiness and wrinkling.
Using it when applying a mask, oils, or moisturizers also helps the skin to absorb nutrients and ingredients more effectively.
It's easily portable, and it's not limited to teen girls, everyone can use a bit of skincare on their lives.
Shop here.
Complete 22-Inch Skateboard
This board is smaller than a longboard and traditional style skateboard, but faster and easier to carry around.
It's perfect for kids, teenagers, and adults and doesn't need any assembling. And it comes with a special took to lose or tight wheels or trucks depending on the person's riding style.
Shop here.
PowerCore External Battery Power Bank
Perfect for those teens who are always on their phones no matter what's happening around them.
It's portable and easy to carry around, and it's perfect, especially for long trips providing a quick charge, no matter the device.
It can be used to charge Apple and Android phones, tablets, cameras, headphones, and more. It includes a Micro USB cable, travel pouch, welcome guide, and an 18-month warranty.
Shop here.
Tile Pro Series Classic + case
This innovative Bluetooth tracker is perfect for those distracted teens that never know where they left their things. It can help them find all things, from phones and car keys to anything they decided to ring their tile to.
Shop here.
You can also add a stylish case to protect the Tile and prevent damage from scratches or dirt. It comes in several designs, and there's one for every taste.
Shop here.
LED Cinema Light Box
This original LED Marquee Lightbox will is the perfect gift to let your teens' creativity run wild and display whatever message they'd like in the room. It includes 100 letters, numbers, and character signs to create changeable messages.
Shop here.
Wireless In-Car Bluetooth FM Transmitter
For those teenagers driving a used car without a working stereo, this Bluetooth adapter will offer them the chance to listen to their personalized playlists.
Its LCD screen displays the song name, incoming calls, and shows the car's battery level when it starts. It also works as a charging port thanks to its dual USB entry and has a mic to make free-hands calls.
Shop here.
Heritage backpack
A simple but always useful gift, especially for students. It comes in different colors, and it can also be used for getaways.
Shop here.
32oz Hydro Flask
Hydro Flash can keep drinks cold up to 24 hours and hot up to 12 hours when the lid is used correctly.
It is made with stainless steel to assure a pure taste and no flavor transfer and comes with a Straw Cap to help reduce spills. Perfect for those who love outdoor activities.
Shop here.
Amazon Echo Dot
"Alexa, play Christmas music."
With the Amazon Echo Dot, your teen has the power to control music, hear the news, control your smart home, and more with their voice.
Alexa can be paired to any compatible echo device, and it can even make hands-free calls. The device is small enough to fit on any flat surface in your home, and  Alexa is always updating and adding new skills like tracking fitness, playing games, and more.
Shop here.
Now, these are some gifts for those who behaved extra well and deserve a bigger treat.
Smile Instant Print Digital Camera
Teens love to take pictures of themselves and everything they love. With this instant print camera, they will be able to create memories and print them right away to hand on their wall or stick them to any scrapbook.
Its pocket size makes it easier to carry around, and it doesn't need batteries since it can be charged with the included Mini USB Cable.
This gift will give you some extra points with your teen, shop here.
Beats Solo3 Wireless On-Ear Headphones
The Beats are considered one if not the best headphones in the music industry. They are wireless and have fine-tuned acoustics wich maximize clarity, breadth, and balance.
They come with a carrying case, 3. 5mm remote Talk cable, and a universal USB charging cable.
Shop here.
Nike Air Force 1
You can't go wrong with a pair of these trendy sneakers, they go with everything and come in different colors for all tastes.
Shop here.
JBL Flip 4 Waterproof Portable Bluetooth Speaker
This waterproof Bluetooth speaker has up to 12 hours of battery life. It is perfect for parties or sleepovers because It can be connected up to 2 smartphones so that teens can take turns playing their music.
Shop here.