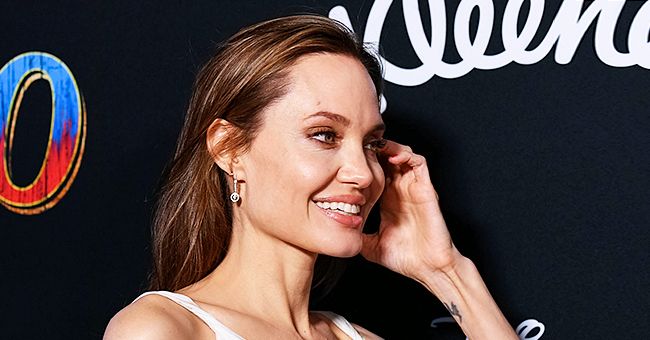 Getty Images
Angelina Jolie Poses with Alex Thomas-Smith from 'Dear Evan Hansen' Who Showed off Arm Tattoo of Her Face
Over the weekend, Angelina Jolie, 44, got a surprise when she met a fellow actor who had a particular tattoo done on one of his arms. The young actor took to social media to share the experience.
"Dear Evan Hansen" cast member Alex Thomas-Smith couldn't help but share his star-struck moment when he met Jolie. In the photos, the young actor showed off a large tattoo of Jolie on his left arm.
The images showed how the actress reacted to seeing the artwork. In the piece, Jolie was drawn with a cigarette in her mouth.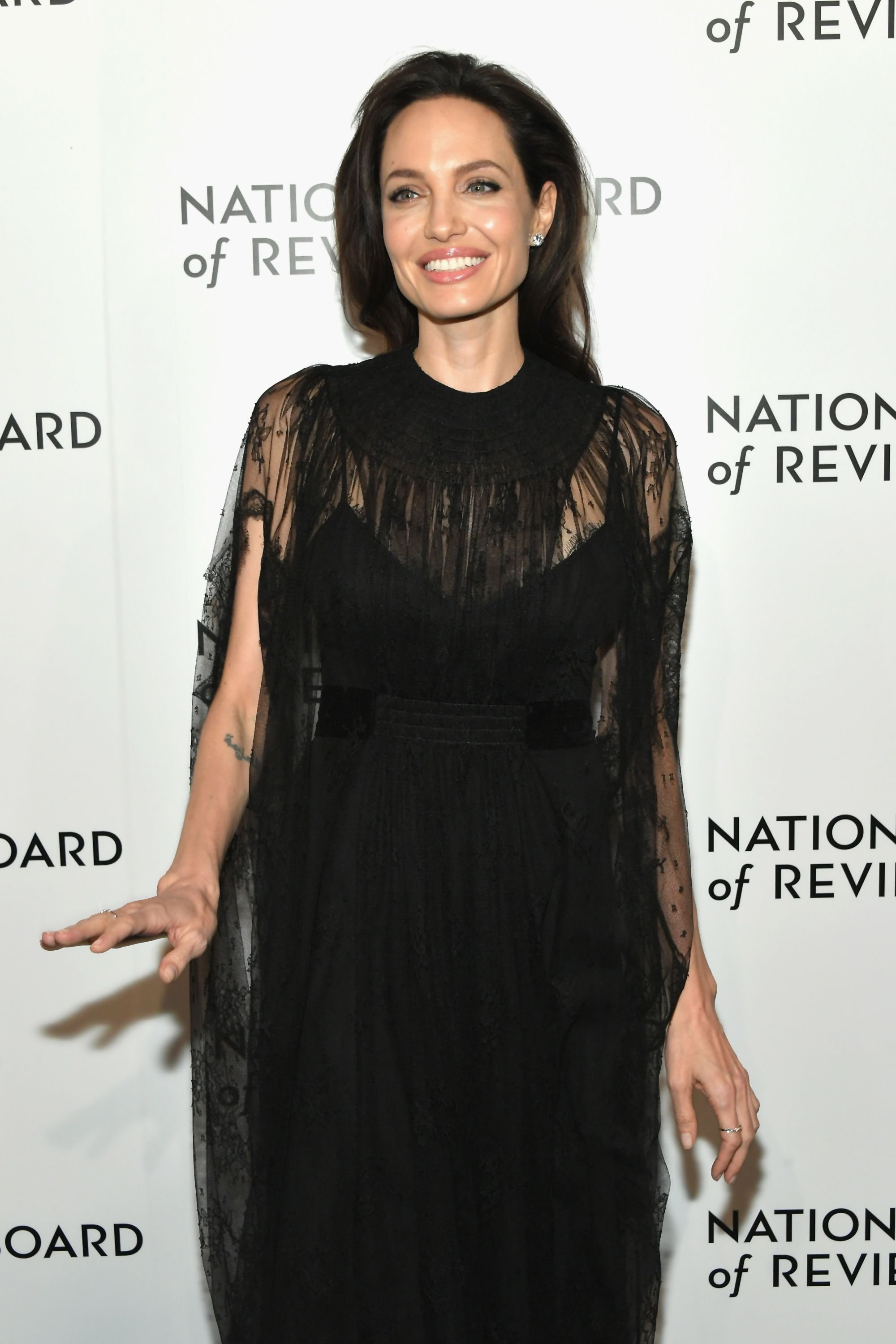 Angelina Jolie at The National Board Of Review Annual Awards Gala on January 9, 2018, in New York City | Photo: Mike Coppola/Getty Images
"SHE LOVED IT, SHE SIGNED IT"
She was pictured while laughing ecstatically at the tattoo before having a chance to take a closer look. Jolie posed with Thomas-Smith for photos while attending his production at London's West End.
The young actor captioned his Instagram post writing:
"Today in WHAT IS MY LIFE, the beautiful Angelina Jolie came to Dear Evan Hansen. I showed her my tattoo of her, done by the wonderful @courtneylloydtattoos and she loved it, SIGNED IT, kissed me on the cheek and said she would be back to see my Evan show."
ACTOR WANTS TO TATTOO JOLIE'S SIGNATURE
Thomas-Smith joked that he'd "never recover" from the experience. Fans who responded to the post suggested he get the autographed tattooed too.
He happily revealed that was what he intended to do.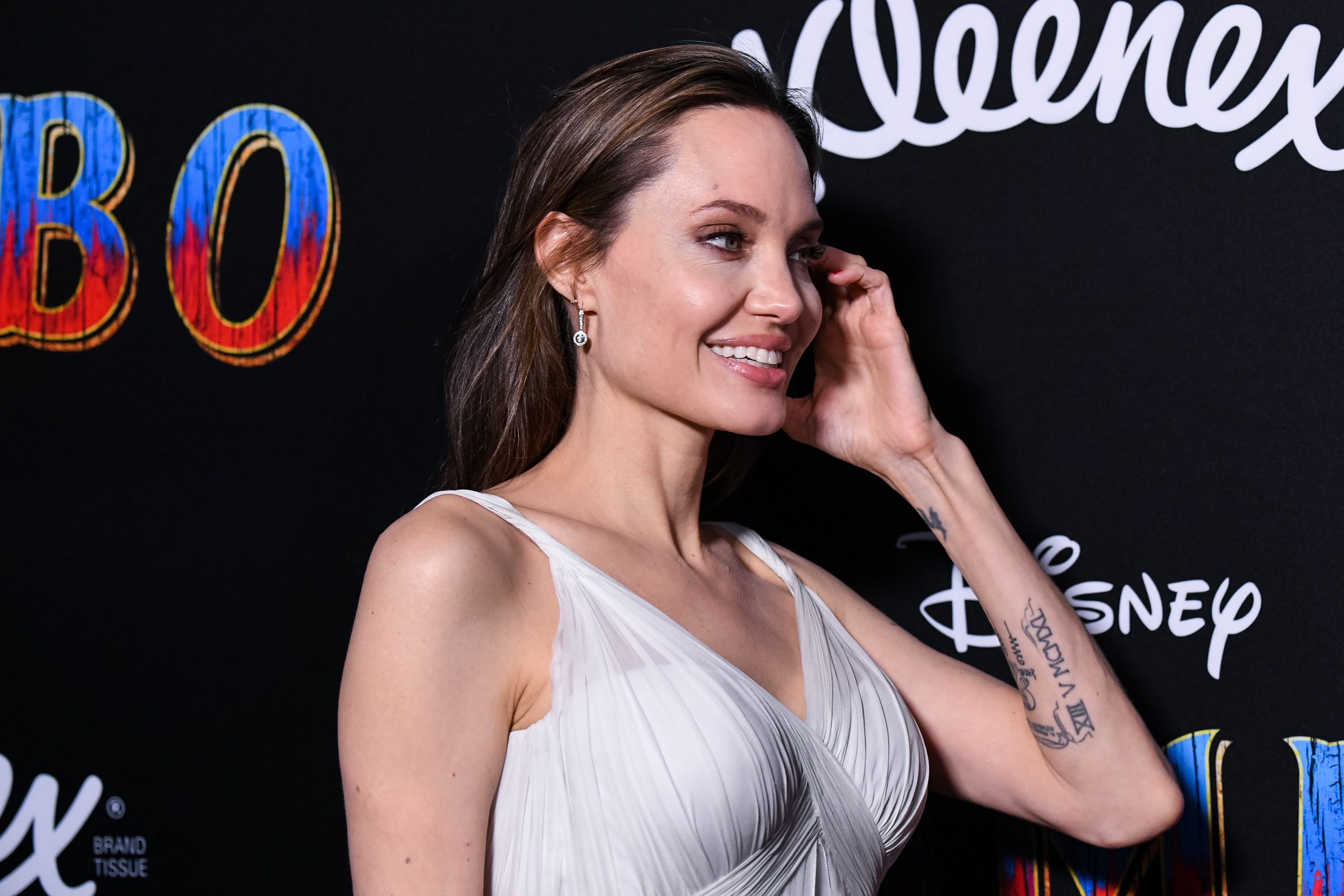 Angelina Jolie at the premiere of Disney's "Dumbo" on March 11, 2019, in Los Angeles, California | Photo: Emma McIntyre/Getty Images
JOLIE'S "TIME" PERSONAL ESSAY
Back in October, Jolie played the role of contributing editor for "TIME" magazine's new Health Innovation issue where she wrote a personal essay. In it, the star opened up about how she was affected by cancer.
She wrote about the advances made in breast cancer research and treatment. The actress shared how she felt they should be accompanied by more thought for the safety, dignity, and care of women.
MEASURES SHE TOOK TO AVOID CANCER
Jolie's mother, grandmother, and aunt all died of cancer. In 2013, she underwent a preventive double mastectomy before undergoing another procedure.
Two years later, she had her ovaries and fallopian tubes removed as a preventative measure against cancer. She made the choice after taking a blood test and finding out she had an estimated 87 percent risk of breast cancer and a 50 percent risk of ovarian cancer.
Please fill in your e-mail so we can share with you our top stories!