Kim Kardashian from KUWTK Reveals Why Her Family Wasn't at Caitlyn Jenner's 'I'm a Celebrity' Exit
Kim Kardashian sets the record straight about why none of the Jenner or family members made an appearance during Caitlyn Jenner's eviction on "I'm a Celebrity…Get Me Out of Here."
Caitlyn Jenner's unexpected elimination from "I'm a Celebrity…Get Me Out of Here" brought a lot of criticism towards the Jenner and Kardashian family for their absence on the show.
Since the show's airing in 2002, it is expected that the eliminated contestant would be greeted on a bridge by their family or friends. However, Jenner made the long walk back to reality alone.
It had been speculated that the family did not make an appearance on the show because they were upset at Caitlyn for opening up on camera about some personal questions regarding the family.
She revealed information that Kylie Jenner spends between $300 000 to $400 000 on security. She also shared that her relationship with Khloe Kardashian is estranged, and they haven't spoken in years.
According to Mirror Online, Brandon Jenner was the first family member to address a fan's question about why the family didn't attend the elimination or send her a care package while she was on the show.
Brandon tells the fan that the family was never contacted to participate. He also suspects that they were deliberately excluded in order to create a storyline that would gain Caitlyn more empathy.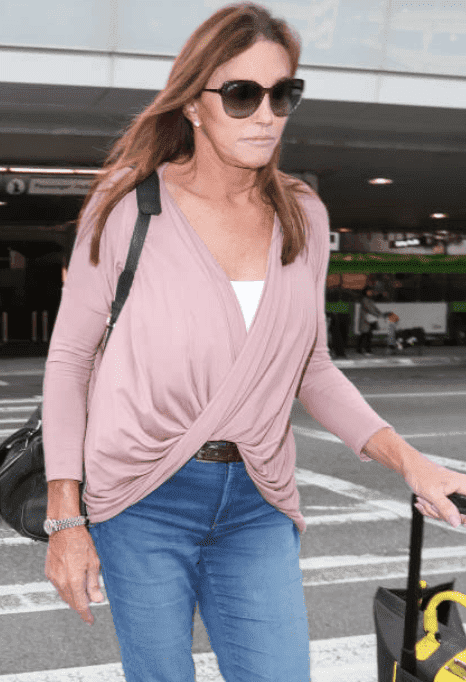 Backing up Brandon's claims, Kim Kardashian also responded to questions surrounding their absence and said:
"Exactly what Brandon said!!!! NO ONE from I'm A Celeb even reached out and asked for letters, appearances or anything from any Kardashians or Jenners."
Following her exit, Caitlyn was met her long-term partners Sophia Hutchins, who was waiting for her in her hotel room.
On her first night out of the jungle, she indulged in a bottle wine. The next day she woke up for a day of pampering. With Sofia by her side, she got hair and nails done.
Her daughter's, Kylie, and Kendall also welcomed her back by surprising her with an extravagant assortment of pink, white, and silver balloons that were hung in her living room.