Romeo Responds to Angela Simmons Claim That He Didn't Step up
Romeo Miller opened up on "The Real" about the breakdown in his once solid friendship with reality Angela Simmons. 
"Growing Up Hip Hop" star Angela Simmons has accused longtime friend Romeo Miller of ghosting her after her fianceé's death, and the rapper has finally responded.
Romeo opened to the ladies of "The Real" about his friendship with Angela, and his hopes of a reconciliation.
There is obviously more to the story than either Angela or Romeo are telling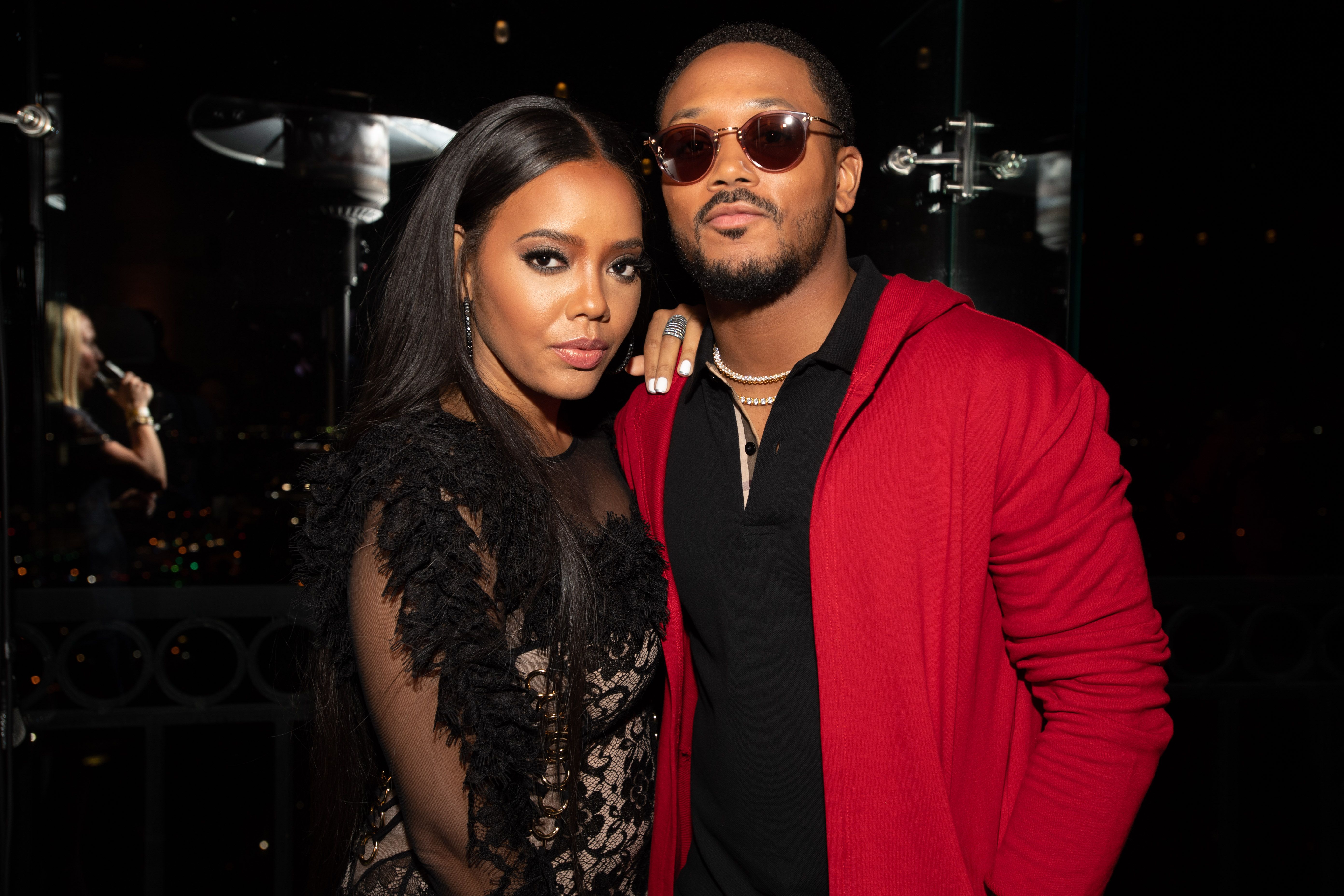 ANGELA SIMMONS ACCUSED ROMEO MILLER OF NOT "STEPPING UP"
Angela Simmons and Romeo Miller have been close friends for many years, but lately, the rapper has been ghosting her.
The reality star accused her old friend of not being there for her since the death of her son's father Sutton Tennyson, and Romeo opened up on "The Real" and spoke about his feelings for Angela.
Will #RomeoMiller be able to get all his work done? #GrowingUpHipHop premieres Jan. 10 at 8 p.m. @wetvhttps://t.co/eJlqhAjYx1

— In Touch Weekly (@intouchweekly) January 10, 2019
ROMEO MILLER KEEPS MUM ABOUT FALLOUT
Although Romeo freely admitted that he and Angela were estranged - he says he doesn't hate her - but he refused to go into the reasons why saying simply:
"Me, God and that woman, knows what's up."
"He didn't step up!" - #AngelaSimmons speaks on relationship with #RomeoMiller 👀 Watch the full interview up now! pic.twitter.com/k0Vh7KSXIu

— The Breakfast Club (@breakfastclubam) December 4, 2019
ROMEO MILLER: "PEOPLE GROW APART"
According to Romeo, he and Angela simply drifted apart and revealed that he has great respect for her family, and hopes they will remain close. He said:
"I have best friends who I thought would be here with me now and we're not close anymore. Even family, so it's nothing personal, but I'm not going to use my platform to talk about something where me and that person knows what it is."
ROMEO MILLER GHOSTS ANGELA SIMMONS
There is obviously more to the story than either Angela or Romeo are telling. After all, one does not ghost an old friend just because they "grew apart."
Although both Angela and Romeo have denied ever being romantically involved, some believe that the rapper was angered by the reality star remaining close to former boyfriend Shad Moss.
We hope these two old friends manage to sit down and sort things out. There is nothing more precious than true friendship, and it is too rare a commodity to cast aside.
ANGELA SIMMONS SPEAKS ABOUT ROMEO MILLER
Angela Simmons was forthright and outspoken about her schism with Romeo Miller in an interview on "The Breakfast Club."
According to Angela, Romeo had vowed that he would always be there for her, both on camera and in private.
Angela revealed that she was deeply hurt when her old friend Romeo failed to offer her his support when her former fianceé and father of her son, Sutton Tennyson, was murdered. She said:
""He didn't step up at all. I don't expect nobody to do nothing for me; that's fine, but he didn't step up."
Sadly, when the crunch came, Angela said, Romeo stepped away, leaving her bereft. As the old saying goes, a friend in need is a friend indeed...