Vin Diesel of 'Fast and Furious' Fame Has 3 Wonderful Kids - Meet All of Them
When not busy shooting film scenes, famous actor Vin Diesel is a doting father to three children.
On Instagram, the "Fast and Furious" actor have shared snaps of his bonding moments with his young daughters, Hania Riley and Pauline Sinclair, and son, Vincent Sinclair.
The actor, who has nearly 60 million Instagram followers, share Hania, Pauline, and Vincent with his partner, Mexican model Paloma Jimenez.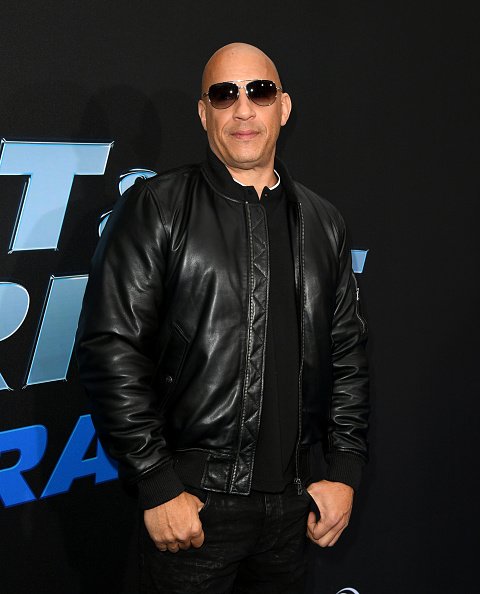 HANDS-ON PARENTING
A fashion icon in her country, Jimenez has now been a hands-on mother to their children, rarely appearing on television or on pages of fashion magazines, as reported by Family Tron.
Born in Acapulco, Mexico, Jimenez started modeling at a very young age.
The family lives in a huge house in Los Angeles, California. Diesel and Jimenez have decided not to hire a housemaid, so the model does work about the house herself, with help from the actor when he is not busy with film shoots.
BEAUTIFUL CHILDREN
Hania Riley, born on April 2, 2008, appears alongside her parents at various events, including movie premieres and the unveiling ceremony of Vin Diesel's star at the Hollywood Walk of Fame.
She attends primary school and practices judo and jiu-jitsu. She is a holder of a black belt in these disciplines.
The young girl likes to play outdoors and smiles a lot, according to Family Tron.
Vincent Sinclair, born in 2010, is artistic and even copies his famous father in numerous home videos.
Pauline Sinclair, born on March 16, 2015, was named in honor of Diesel's colleague and close friend, the late actor Paul Walker.
The young girl likes to play outdoors and smiles a lot, according to Family Tron.
DEEP FRIENDSHIP WITH PAUL WALKER
Recently, Walker's daughter, Meadow Walker, shares a photo of herself embracing Diesel's daughter, Hania Riley.
The aspiring model captioned the photo: "With my angel." In the photo, Hania beams as she looks directly into the camera. 
Paul tragically died on November 30, 2013, in a traffic collision, while he was driving a Porsche at a high speed.
In an edited picture of the same image posted by Meadow, Vin adds a throwback picture of Paul holding Hania.
He captioned the image: "Happy Creative Sunday! It is remarkable to be a part of something that lives on and off screen, generation to generation...Your creativity inspires...Blessed and Grateful... Always."