14 Delightful Christmas Gift Ideas for Teachers under $20
At this time of the year, it's only natural to want to say "thank you" to those who take care of our children when they're in their second home: school. Here you'll find a list with affordable Christmas gifts ideas for teachers. 
There's no doubt that teachers play a crucial role in the development of our children. After all, educating them and helping to shape who they'll become in the future its not an easy task.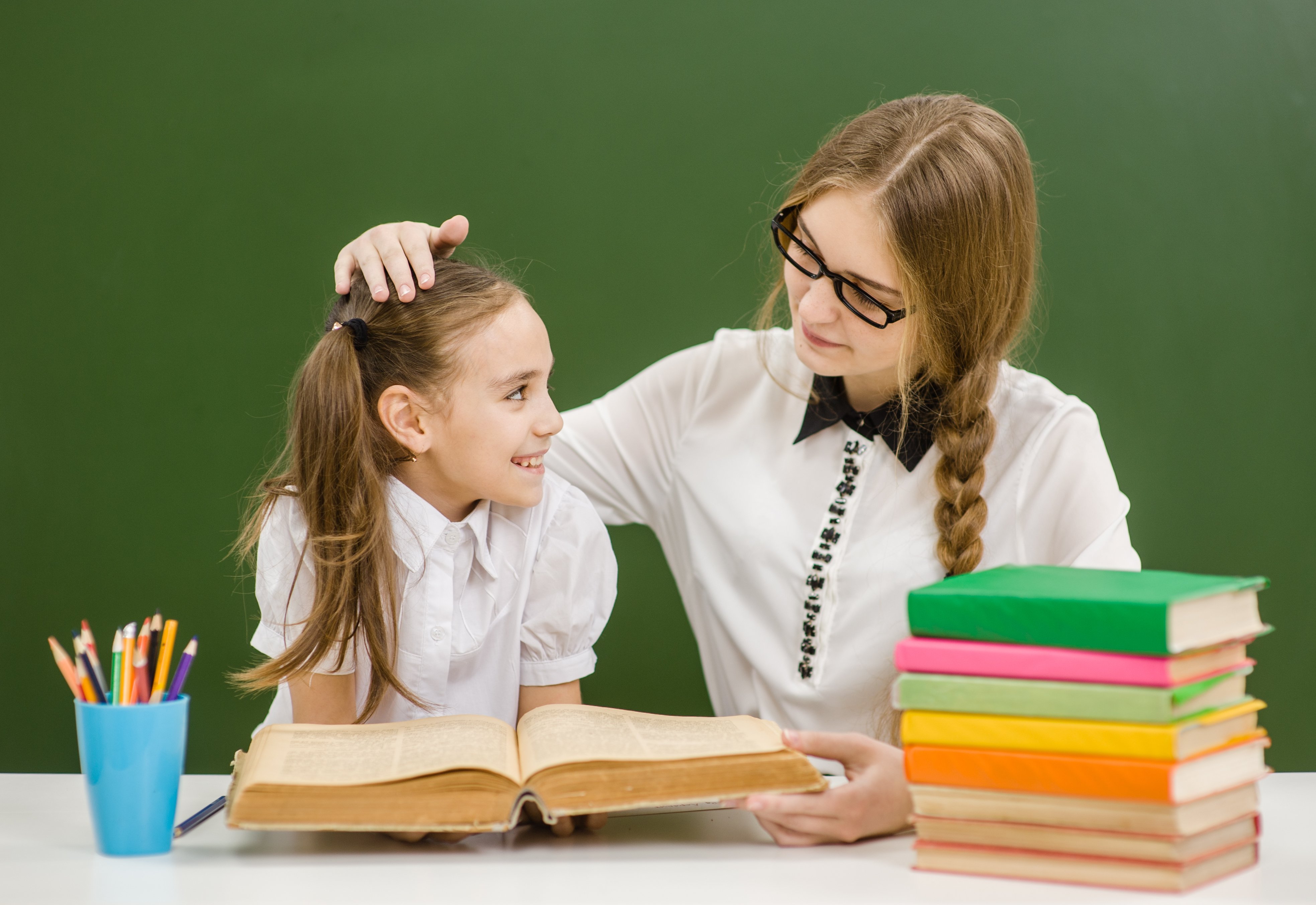 Christmas is the perfect occasion to show your appreciation for all the hard work teachers do, even if it's your kid who gets all the credit by delivering the gift. 
Here's a list with some ideas to gift teachers under $20. 
Sticky Notes Set
This bundle set is perfect for helping teachers keep organized throughout the school year.
Not only it is super stylish, but it also comes in different sizes and uses, including blank notes, a checklist, and a weekly calendar.
Shop here. 
Library Card Socks
You can never go wrong with one or many pairs of socks, especially at this time of the year when keeping warm is essential.
This library card design is perfect for teachers, but there are many other literary designs if you happen to know the teacher's favorite classic author.
Shop here. 
Monogram Mug
You can personalize this ceramic mug and add the initial of your kid's favorite teacher; they will love the floral details and the added personal touch.
Shop here. 
Teacher Life: A Snarky Chalkboard Coloring Book
Any teacher with a sense of humor will love this.
It's a coloring book for grownups, specially designed for teachers, and contains a series of snarky and sometimes inspiring messages to get through the school year when things get tough. 
Shop here. 
Enamel Pin Set
This cute set of enamel pins scream, "I'm a teacher, and I'm proud of it," not to mention how stylish they will look on any jacket or bag. The set includes a pencil, eyeglasses, teacher chalkboard, and eraser lapel pins.
Shop here. 
'Coolest Teacher Ever' Scented Candle Gift
This personalized scented candle comes in different scents, including apples, oranges, jasmine, rose, lemon, and musk.
You can also choose between different messages like "Coolest Teacher Ever," "I'm a Teacher, What's Your Superpower?" and other empowering titles.
Shop here. 
"Why You're The Best Teacher Ever" Fill-in-the-Love Book
This gift will probably earn a few tears from any teachers since it allows children to fill in the blanks through pages of their favorite things about teachers. 
Shop here. 
Pencil Holder
This cute Elephant shaped holder is the perfect organizer for a teacher's desk. It can hold pens, rulers, highlighters, and other small stationery things. 
And that's not all. It can also hold a tablet or a phone vertically and horizontally; it's the perfect support to skim through notes or get a bit of distraction while the kids are doing some other activity.
Shop here. 
Foot Massager Roller 
After a long day at work running after some kids or merely standing behind a desk, this foot massager will be the most effective to soothe tired feet and relieve the symptoms of many foot ailments.
It comes with a printed reflexology foot chart for better use, and its size makes it ideal to use at home or work,
Shop here. 
Mini Hand Creams Set
Made with natural ingredients and, most importantly, a cruelty-free formula, these hand creams are suitable for all skin types and are enriched with shea butter.
It will nourish the teacher's skin all day, and there are six fragrances to choose from.
Shop here. 
Stainless Steel Travel Mug
Every teacher needs their coffee or tea to remain hot until the last sip, especially when there are long days of teaching ahead. 
It comes in a wide variety of colors, and includes a Lid and two straws, making it leak-proof clear. 
Shop here.
Owl Pot Ceramic Succulent Set
This set of adorable owl ceramic pots is perfect for decoration, whether on the school's desk, a bookshelf, or at home on any other surface that the teacher deems worthy.
Shop here. 
Apple Bath Bombs
Giving apples to a teacher never gets old, but you can always innovate anyway.
These apple-shaped bath bombs are therapeutic and moisturizing. You can gift only one or a set of four. 
Shop here. 
Colorful Lunch Bag
Make the teacher's lunch more stylish with this spacious lunch bag that can easily fit snacks, drinks, sandwiches, fruit, or vegetables.
There are several designs to choose from, and it can maintain food temperature and has an extra small pocket on the front to fit keys, cards, phones, and more.
Shop here. 
Hopefully, this list of gifts for teachers can help you decide how to show your gratitude this holiday.