Gabrielle Union's Daughter Kaavia Changes Her Facial Expressions in Pics While Wearing a Pink Coat
Kaavia James, Gabrielle Union's daughter, gave some serious "Shady Baby" facial expressions in new photos that shows her dressed in a pink coat.
Since Gabrielle Union introduced her daughter to the world, the little girl has served her Instagram followers with several cute, and adorable facial expressions, along with catchy captions, that earned her the name, "Shady Baby."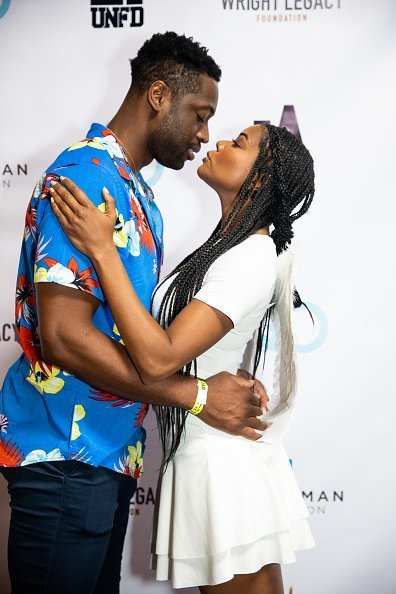 In new Instagram photos shared on Kaavia's account, the little girl sitting in a swing, dressed in striped black and white top, star-patterned trousers, and a pink coat, brought her A-game facial expression.
The first photo showed Union's daughter looking serious while she appeared to be staring angrily at something in the second.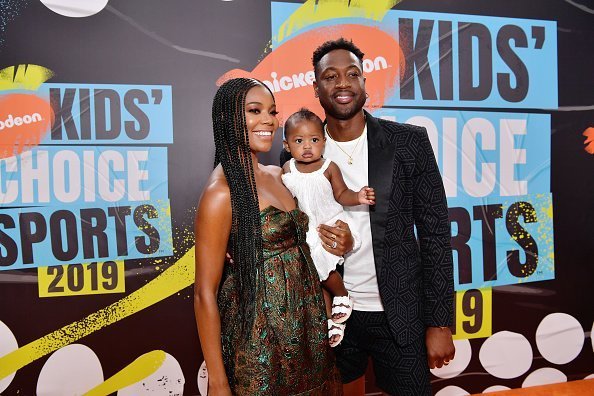 In the third, the actress's daughter appeared to be staring intently at something she does not understand, and the caption hinted that an unknown person broke Kaavia's confidence. She's watching as the person walks away afterward.
The little girl's followers reacted with a lot of love for the new "Shady Baby" dose they got, with one person commenting:
"Man. Facial expression the funniest ever. she's got me beat."
Others gave their interpretation of Kaavia's expression, with one person writing that the little girl is saying that she's tired of sitting in the swing, and wants out. Another wrote that it meant that she needs more pushes and not a photo.
The little girl has brought a lot of joy to the lives of her followers, and Union. In November, she recounted that her daughter brought a lot of sunshine to everyone.
At the time, the actress had taken Kaavia, whom she shares with her husband, Dwayne Wade, to work, and noted that although she was shooting in a cemetery, the mood changed when "Shady Baby" showed up.
If anyone thinks otherwise, they have Kaavia to tell them off with her "Shady Baby" looks
That same month, Kaavia turned one, and the "Being Mary Jane" and her retired NBA husband threw her an outdoor Wiz-themed birthday party.
The 1-year-old girl dressed as "Dorothy" from "The Wizard of Oz, while her friends showed up as "Tin Man," "Scarecrow," and "Cowardly Lion." Union and Wade went casual, and the party had celebrity guests like Olivia Munn.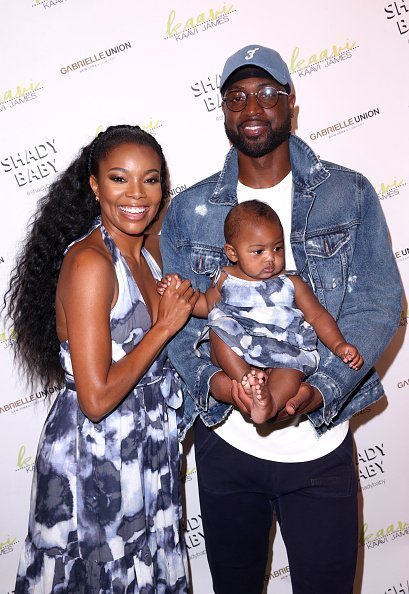 The guests got treated to a performance of Brandy's "The Boy is Mine" changed into "The Wiz is Mine" by a guest dressed as "Eveline, the Wicked Witch of the West," and there was a lot of fun arcade games.
The actress and her man are dotting parents, with a lot of love for their daughter, and the former NBA star's sons from a previous marriage.
However, the couple got criticized after a Thanksgiving Day photo by the "Think Like A Man" star showed her step-son, Zion, wearing fake nails and a female crop top.
Wade defended his son's fashion choice, tweeting that his job as a father is to ensure that his children know that he sees, loves, and supports them.
Union supports him, and if anyone thinks otherwise, they have Kaavia to tell them off with her "Shady Baby" looks.