Tia & Tamera Mowry's Sons Cree and Aden Enjoy Spending Time Together as They Flash Cute Smiles in New Pic
"Sister, Sister" stars, Tia and Tamera Mowry have passed their loving bond on to their adorable kids, and a new picture posted on Tamera Mowry's Instagram is proof. 
American actress and television host, Tamera Mowry took to Instagram to share a photo of her son and nephew flashing cute smiles as they enjoy a cousins' hang out.
The mother of two's post has left fans gushing about the cuteness of both kids while commending the family-love shared between the Mowrys.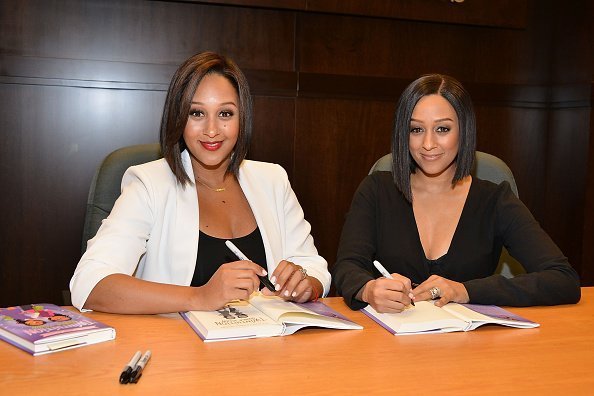 THE GROWING BROTHERLY BOND
The post featured the two youngest male additions to the Mowry Clan, her son, Aden Housley, and her twin sister's eight-year-old, Cree Hardrict. The two boys looked delighted as they smiled for the camera. The mother of two wrote alongside the post:
"These two crack me up. I love seeing their bond grow."
Aden could be seen holding on to a phone as he showed his cute smile, revealing missing teeth, while Cree sat close beside him, flashing his braces.
FANS ARE THRILLED BY THE ADORABLE PICTURE
Following the post, fans utilized the comment section to gush about the children's cuteness. A comment read:
"They are both so cute!!!! Gonna grow up to be heartthrobs." 
Others commended the parents for doing a good job raising their kids with love for each other while noting how much they've grown.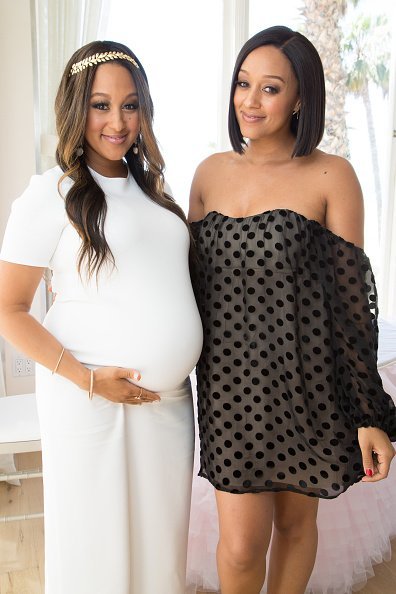 GROWN ENOUGH FOR "THE TALK"
Aged 7 and eight respectively, Aden and Cree have come a long way since their births. With increasing growth, however, comes a time when the kids are exposed to the realities of life. For Tamera Mowry, her son's time is now.
"I feel like kids are learning at an earlier age now. I think I'm going to just take the cues and clues, " she revealed during an episode of her talk show, "The Real."
The mother of two's revelation was in line with the discussion of when it is appropriate to give kids the "sex appropriate."
CHALLENGES WITH RAISING THE KIDS
While the celebrity twins' children have turned out remarkably well, the mothers have admittedly experienced their dose of challenges raising them.
The "The Real" co-host once opened up about her son's meltdown on a plane, which earned her several condemning stares, and how the experience made her realize that all mothers needed to stand up for each other.
Tia has also experienced her bout of challenges raising her eight-year-old, especially dealing with his health scares since he was diagnosed with peanut allergies.
A BLACK NOVEMBER
Aside from child-raising challenges, the family has encountered their fair share of tragedy in the past.
November last year, the 41-year-old Tamera and her family lost her 18-year-old niece-in-law, Alaina in a shootout at Thousand Oaks, California.
To honor the late Alaina, Tamera and her husband posted tributes to her on their son's sixth birthday, which came days after the loss.
The family has lived through the ups and downs, and still come out strong, thanks to the loving bond between them.